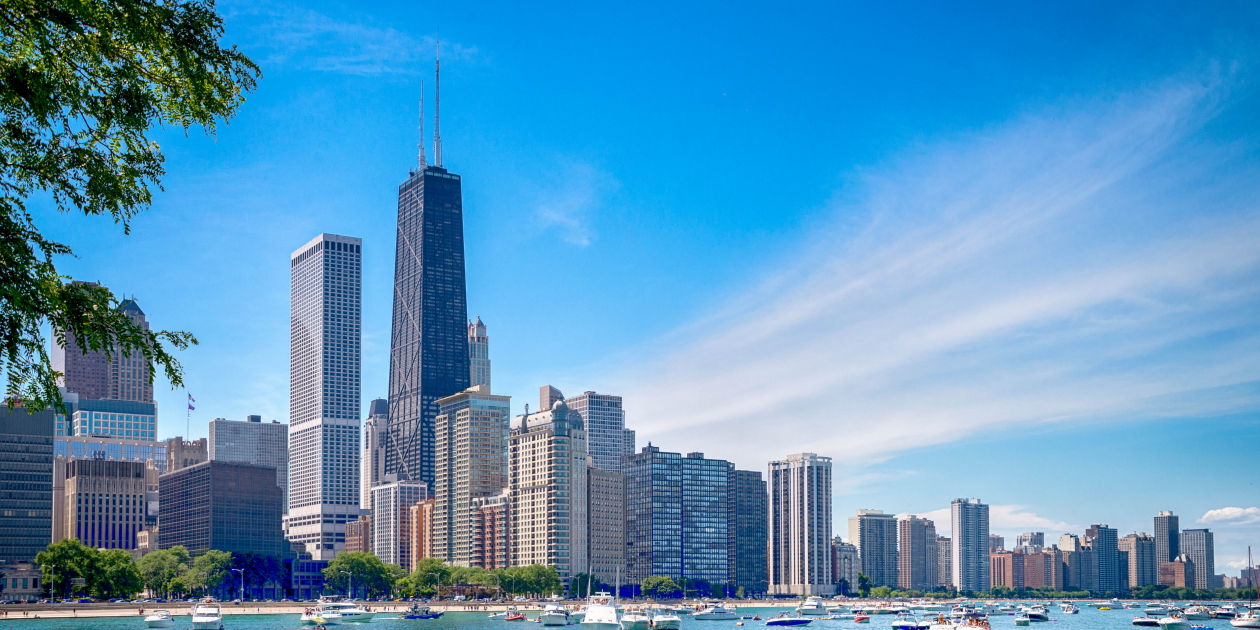 Last week, the Chicago Innovation Roundtable met virtually for the first time, using Zoom and a remote collaboration tool called Mural. A group of business leaders came together to discuss the current state, process issues, and challenges organizations are faced with during this uncertain time. Here are some of the key insights they shared about how they plan to move forward safely and successfully.
Hiring vs. Furlough vs. Layoff
One of the biggest challenges faced by organizations today is from a personnel standpoint. While a few organizations and industries are thriving (think Amazon or Kimberly Clark), many organizations are struggling to keep their workforce employed. They face furloughs, layoffs, or pay cuts for all or a portion of employees.
In many cases, organizations are letting contractors go in favor of putting in-house resources on projects, moving essential projects forward, while putting non-essential projects on a pause and furloughing the employees on them. For hourly employees, cutting overtime is widely seen. Some companies are opting for pay cuts or hiring freezes rather than layoffs, in hopes to keep morale higher.
Reopen Smartly
Companies are faced with the tough decision about when to return to work. According to Jeff Wolniakowski, CIO at Advanced Group (a global company), his team will evaluate when employees return to the office based on six guiding factors.
Geography – The stage of COVID-19 in each location
Role type – Essential workers will go back sooner than those who can do their jobs seamlessly from home.
Population density – How many people are in each office and the ability to social distance at work
Expert analysis – Statements and recommendations from healthcare officials
Public policy and guidelines – Laws, ordinances and statements from local governments
Status of local schools and daycares – Whether or not employees have access to daycare
Bring Employees Back Safely
Determining when to return to work is essential, but companies also must consider how that return will look. Reopening will be largely dependent on models, infection curves, and data from around the world, especially from geographic areas that have already reopened their economies. Some companies in Illinois are utilizing Pritzker's models to determine how many people can come back to work, when, and if there will be additional surges that they'll need to plan for in advance. For many companies, reopening will likely include things like:
Capacity restrictions
Alternating between buildings being open and closed
Setting up a booking system for employees to "reserve" their time in the office
Closely screening and monitoring employees
Contact tracing efforts if someone tests positive
Masks and gloves
While reopening will be based on many factors, we also must assume that the office may never go back to how it was before COVID-19. Many companies are now operating more efficiently and effectively while working remotely. James Kaikis, Senior Manager of Solution Engineering at Salesforce, discussed how this success will likely change behaviors forever. Employers will need to adjust their remote work policies to accommodate employee needs better.
Pivot and Adjust
Many organizations are rushing to pivot and adjust their product or project portfolio for the year. They are accelerating projects involving automation, digital experience, and cost-savings while putting non-essential projects on hold.
Ann Madea, a global CIO and IT executive, discussed how organizations will likely redirect resources or invest heavily in:
Digital and technological advancements
Plans to cut costs and improve operational efficiency
Business continuity, IT, and disaster relief plans
Ann believes there will be a huge opportunity for technologists to work in strong partnership with the business as organizations adjust to the new normal.
Look for New Opportunities
According to Riccardo Reati, VP of Business and Digital Transformation at Zurich Insurance, what happens over the next twelve to eighteen months will fundamentally change the way companies engage with their customers. As we move from physical to virtual engagement, a great digital experience will be more important than ever. We may see complete changes in distribution channels, and it will be necessary for every company to revisit its engagement models.
In addition to changing how we engage with customers, the way we perform our own jobs will fundamentally change. Some companies have had the capability to perform work remotely for years, even for seemingly in-person tasks like product inspections. However, the technology is just being adopted now due to the coronavirus.
Other examples of new opportunities arising from the changes forced upon us from the pandemic are telehealth and e-learning. Numerous barriers that sat in the way of telehealth before the coronavirus have since been dropped, and it's unlikely they'll be put back in place. School systems that had put off going remote have had to learn new ways. Educational organizations have made significant investments in e-learning, and will not want their time and resources to go to waste.
You know the old saying: "When life gives you lemons, make lemonade." Look for new opportunities to make improvements, fill gaps, or better serve your customers. It may be time to leave the status quo behind. The short-term pain of what we're going through now has the potential to be a long-term win for innovation and organizational agility.
The Chicago Innovation Roundtable is a great resource for business leaders to learn from and help each other during good times and bad. If you're interested in joining, you can apply to be a member.