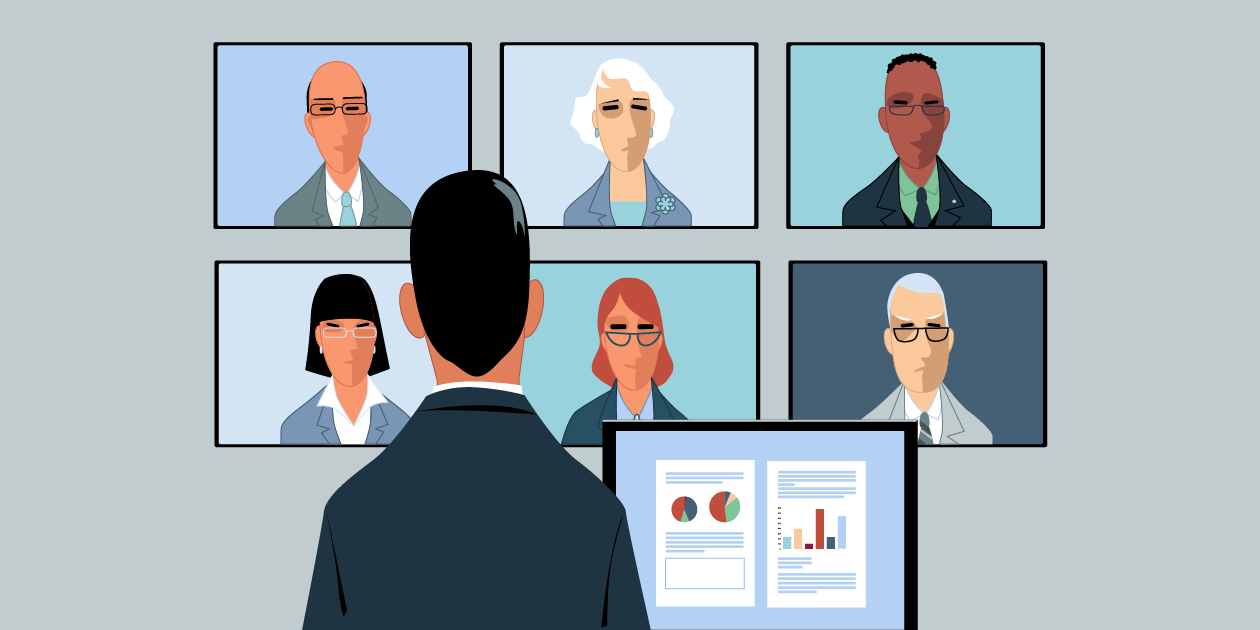 Many companies have long had some proportion of remote employees, but relatively few have taken the capability of managing remote employees to its logical conclusion of being entirely office-optional. In 2020, we're all jumping into the remote-first experiment with both feet. There will be some awkwardness and issues, but this can and should be seen as a learning opportunity as well. Issues that once affected only a distant minority will now affect everyone, top to bottom. That temporary discomfort will be the impetus for rapid improvements in remote work that could otherwise have taken years.
As remote work becomes the new norm, leaders need to ensure the right structures and tools are in place for their teams to be successful. The DragonSpears team has been working remotely for years, so we put together various perspectives and insights to shed light on productive remote work and successful remote team relationships.
From our Human Resources Department
"It's important to maintain a sense of normalcy and accountability during stressful and uncertain times. You can do this by keeping up your processes. We follow EOS, which offers a framework for keeping the business moving forward. From a personnel standpoint, it is important to follow through on one-to-one meetings, quarterly conversations, departmental meetings, and organizational vision setting meetings. We use Traction Tools as a shared platform to identify, discuss, and solve issues as a team (remote or not)." – Natalie Lopez, General Manager, PHR
From our Project Managers
"Having a protocol for communicating with your team is essential, especially without the visual cues available when in the same office. One of the chief things to consider is the hierarchy of various communication channels; what type of information and response times do users expect for emails compared to instant messages, or when is the right time to pick up the phone and actually make a call? While these will vary depending on each organization's individual needs, ensuring that they are considered early in the remote working process and communicated to all team members will help avoid miscommunication and unnecessary frustration." – Jack Goodfriend, Project Manager
"First, lean on your team. If you are lucky, you work with some really incredible people that can help you navigate little things that crop up that you'll have to adjust to. Project managers often feel the need to have all the answers, and there's simply no way to do that right now. Second, leverage your tools. Jira was made to be the single source of truth for a project. If you've been using Jira like this (or any project management software for that matter), nothing really changes here. But if you haven't, now is a good time to start. Finally, this is a good opportunity to improve processes, tackle that one thing you've been meaning to do forever, or create documentation and organize everything into a central place. Use it!" – Caitlin Whitworth, Project Manager
From our Software Developers
"Github and continuous integration tools, such as Jenkins and Sonar, are useful for technical coordination. LiveShare in Visual Studio and VS Code is great for pair and group programming." – Robert Perrin, Team Lead and Software Architect
"Take note of what work needs to be done on network restricted devices. Thinking ahead to servers and file stores you need access to and requesting access for your home IP address keeps development running smoothly." – Zachary Sersland, Senior Developer
"Keep similar daily patterns as to when you are going into the office. It'll be tempting to roll out of bed and grab your laptop, but keeping your normal routine will trigger your "muscle memory" to prep for work mode. It also helps to designate when your 'at home' personal time is different than your working hours." – Sean Sullivan, Senior Developer
"Cameras on - we utilize Zoom to keep up face-to-face interactions with teammates and clients. While it might be tempting to keep your camera off during meetings, having them turned on provides some of the social cues you would get when talking to people in person. Body language speaks volumes, and all of that is lost when messaging or using audio-only chat. It's also helpful to have your "office" space away from your "living" space if you can. While it may be convenient to sit on the couch or your favorite chair and work, it'll be easier to slip into a true work mode if you have a dedicated space, free from distractions." – Richard Popola, Software Architect
"When communicating by messaging or email, keep in mind that the recipient may not have the same context you have. Carefully construct your message or email, being sure not to assume the reader understands what you are talking about. Try not to avoid words like "it" and "that" unless the reader is clear on what you're referring to. It's always better to clarify with a little verbosity than risk miscommunicating an important point. And try to avoid vague, one-sentence responses that can leave the reader frustrated and no more enlightened than they were before." – Gregory Martin, Senior Developer
From our Marketing Department
"Creating a virtual community is essential right now. Planning virtual lunches, happy hours, and social events (such as virtual trivia) can help keep your team connected and engaged. For communication, we utilize Slack and have various "channels" set up for different projects and teams. This ensures there is a central place for information sharing and discussion. Asana is a helpful tool for managing projects and tasks within your team, and Feedly is great for content sharing." – Lisa Koci, Marketing Coordinator
While, ideally, the remote work experiment would be handled as a transition over months, or even years, that's not the situation we're in. Utilizing some of these tips and tools can ease the adjustment and make our new "business as usual" flow a bit easier. Reach out if you have specific questions.