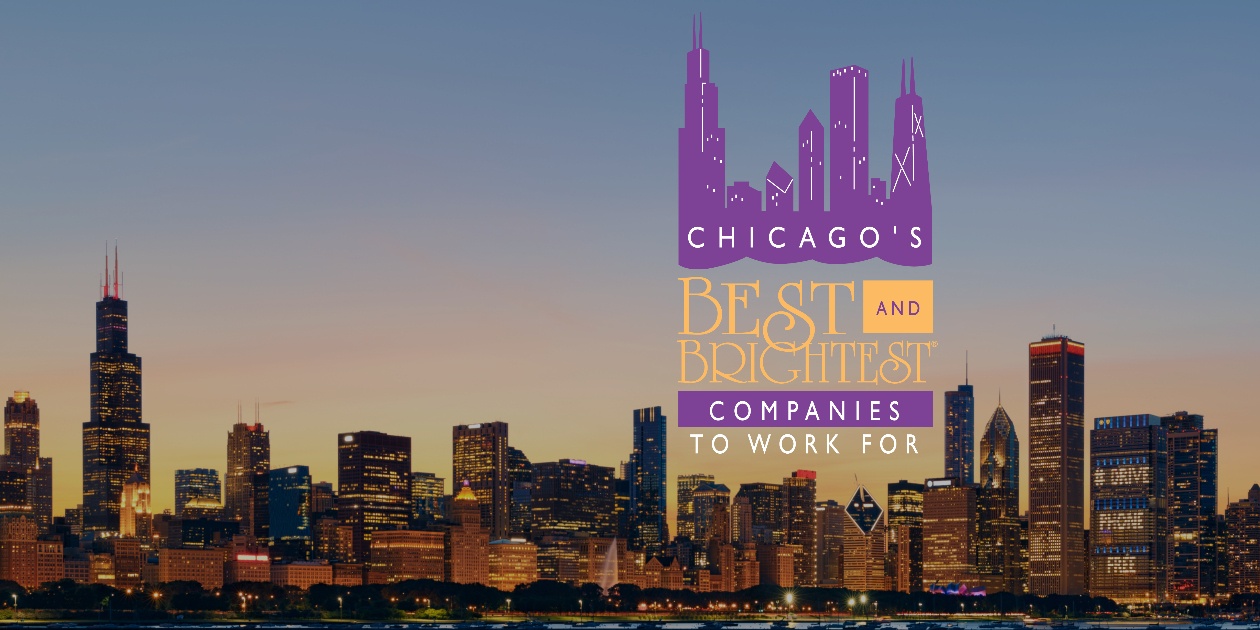 Every year, companies throughout Chicago compete to be named one of "Chicago's Best and Brightest Companies to Work For®." Only companies that distinguish themselves as having the most innovative and thoughtful human resources approach receive this accolade.
An independent research firm evaluates each company's entry, based on key measures in various categories. They include Compensation, Benefits and Employee Solutions; Employee Enrichment, Engagement and Retention; Employee Education and Development; Recruitment, Selection and Orientation; Employee Achievement and Recognition; Communication and Shared Vision; Diversity and Inclusion; Work-Life Balance; Community Initiatives; Strategic Company Performance; and the Best of the Best Small Business, Medium Business and Large Business.
"Profitability and stability are essential for businesses in today's economic climate. Companies that recognize that their employees are the key to their success achieve staying power. Our 2018 winners create their human resource standards to ensure employee satisfaction, and they set standards for every business to aspire toward," said Jennifer Kluge, President and CEO of B&B Programs.
DragonSpears is proud to have once again participated in this prestigious event and to be named one of Chicago's Best and Brightest Companies to Work For®. "Our team's collective commitment to our core values sets the foundation for success. Sharing a vision of building an honorable company that is committed to improvement makes DragonSpears a great company to work for and work with," says Patrick Emmons, President of DragonSpears.
The Best and Brightest Companies to Work For® is a program that provides the business community with the opportunity to gain recognition, showcase their best practices and demonstrate why they are an ideal place for employees to work. This national program celebrates those companies that are doing better business, creating richer lives and building a stronger community.