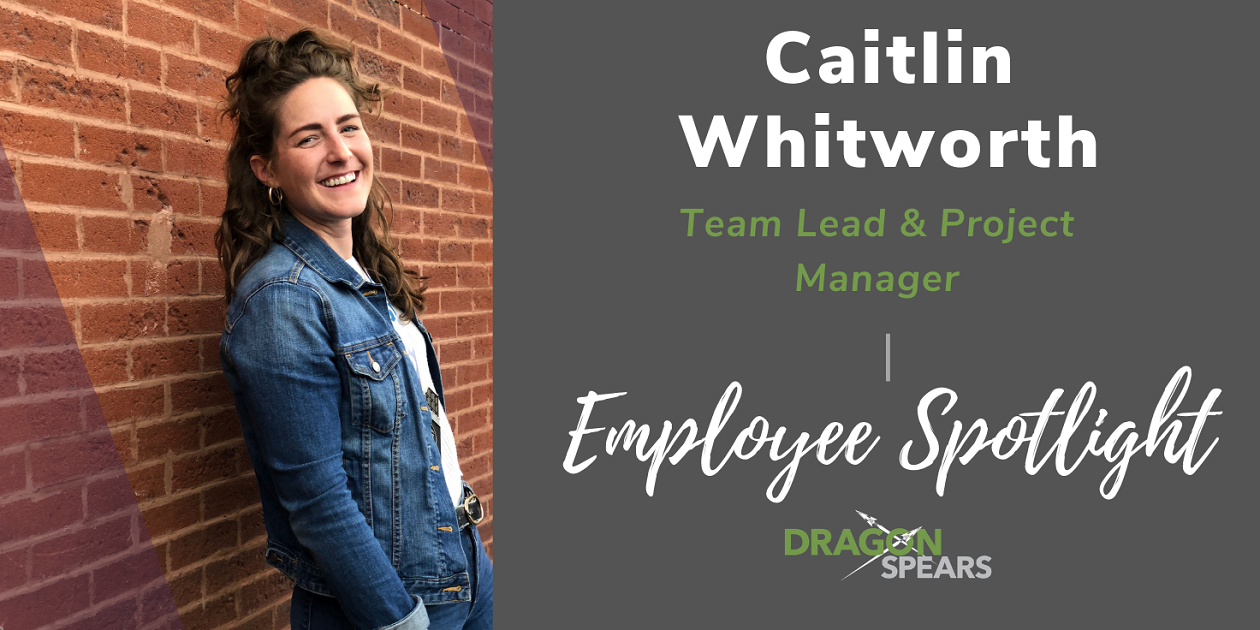 DragonSpears' Employee Spotlight series highlights a different employee every month, offering an inside look into our company culture and the talented individuals who work here. This time, we're chatting with Caitlin Whitworth, team lead and project manager. Caitlin has been with the company for just over one year.
Caitlin graduated with a Bachelors of Science in Marketing from the University of Missouri. She also has her MBA in Business Administration from Missouri State University and is a Certified Scrum Product Owner, CSPO.
Here's a little bit more about Caitlin!
What is something you're proud to have accomplished at DragonSpears?
We've accomplished quite a bit in the short time I've been here! We've had clients come in with some tough problems and I'm always so impressed with the process from start to finish. From the solutions the team puts together, to building it, all the way to deploying it! I feel really lucky to work with teams and clients that do that kind of work.
I'm also very proud of how well our team has handled the transition to remote working. The whole team rolled with the punches and we've adjusted without skipping a beat!
What can you say you are looking forward to and eager to learn about in your career here?
I'm looking forward to growing more in the Team Lead role, becoming a better leader, and building a deeper knowledge of project management processes and practices. I'm always looking to build out more technical knowledge as well.
What's the most rewarding part of your job
As a project manager, it's extremely rewarding to see your team gel and work well together, get a big deployment or fix pushed to production, and see the hard work you've put in come to fruition. There's always this sweet spot in a project when everything clicks. It's one of the best parts.
It's really incredible to watch people achieve their goals or grow in their roles as well.
What are some tech trends or new technology products that you're really excited about?
Moving from a project focus to a product focus. It's exciting to see IT and software development viewed more as an indispensable part of the ongoing product team and less as a project-based business enabler. Transitioning from a project to a product mindset requires a shift in thinking and behavior from short-term to long-term goals, with a focus on outcomes and a strategic roadmap that maximizes ROI.
What's your favorite thing about working remotely?
My coworker Finn, pictured below. He's not very productive and snores a lot, but he boosts morale.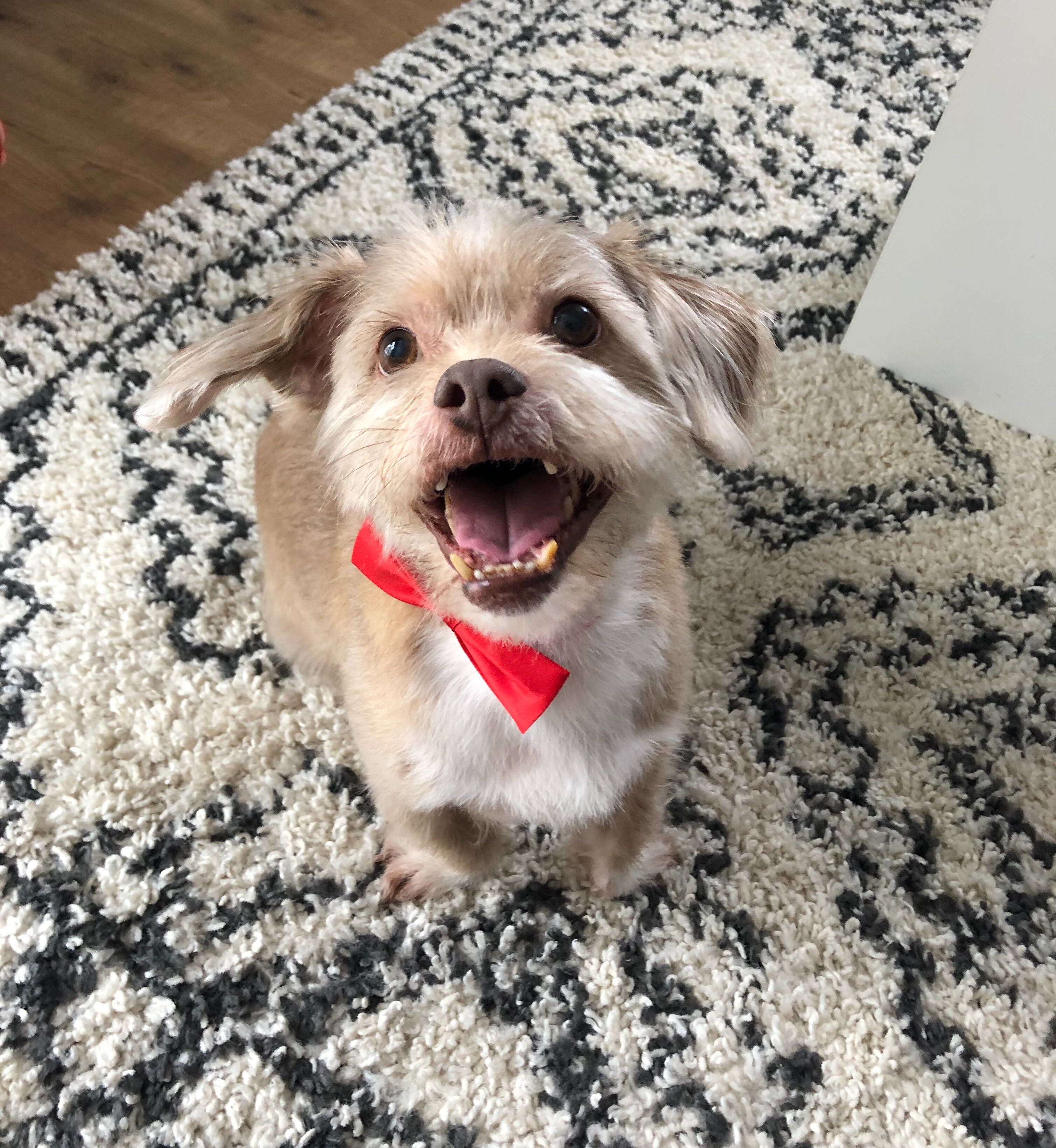 What do you enjoy doing outside of work?
Biking, running, hiking, or anything else that gets me outdoors and moving. My patio garden is thriving right now too. I also enjoy spending time with family and friends when I can.
What's the next item on your bucket list?
It's lofty, but potentially running a marathon or hiking my first 14er (a mountain that's 14,000 feet tall).
Thank you Caitlin! Want to find out more about what it's like to work at DragonSpears? Visit our careers page to see the roles we currently have open, and check out our blog for more information about all the great people who work here and the thought leadership they put forward!