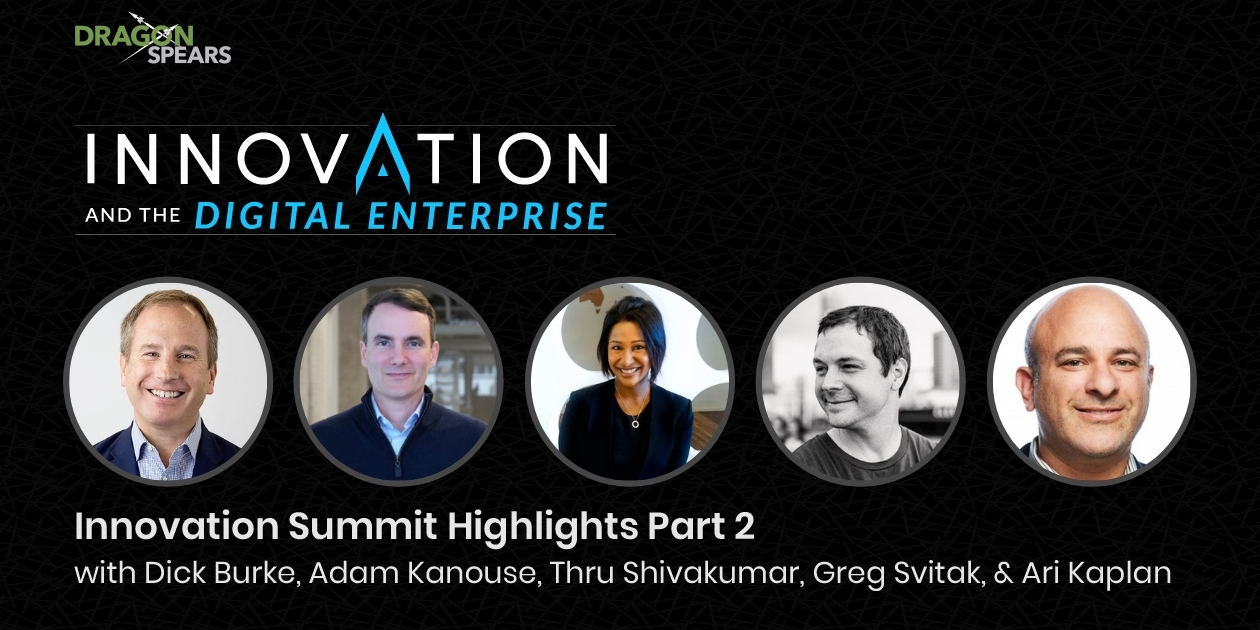 The Chicago Innovation Roundtable, a group that connects visionary Chicago leaders and the brainchild of IDE host Patrick Emmons, recently wrapped up their yearly Summit. For part 2 of the IDE season finale, Patrick shares some of the thought leadership from the Summit's speakers.
Take a listen to the episode to hear from Dick Burke, Adam Kanouse, Thru Shivakumar, Greg Svitak, and Ari Kaplan. We'll be back with all new episodes for season 2 on August 12th.
If you'd like to receive new episodes as they're published, please subscribe to Innovation and the Digital Enterprise in Apple Podcasts, Google Podcasts, Spotify, or wherever you get your podcasts. If you enjoyed this episode, please consider leaving a review in Apple Podcasts. It really helps others find the show.