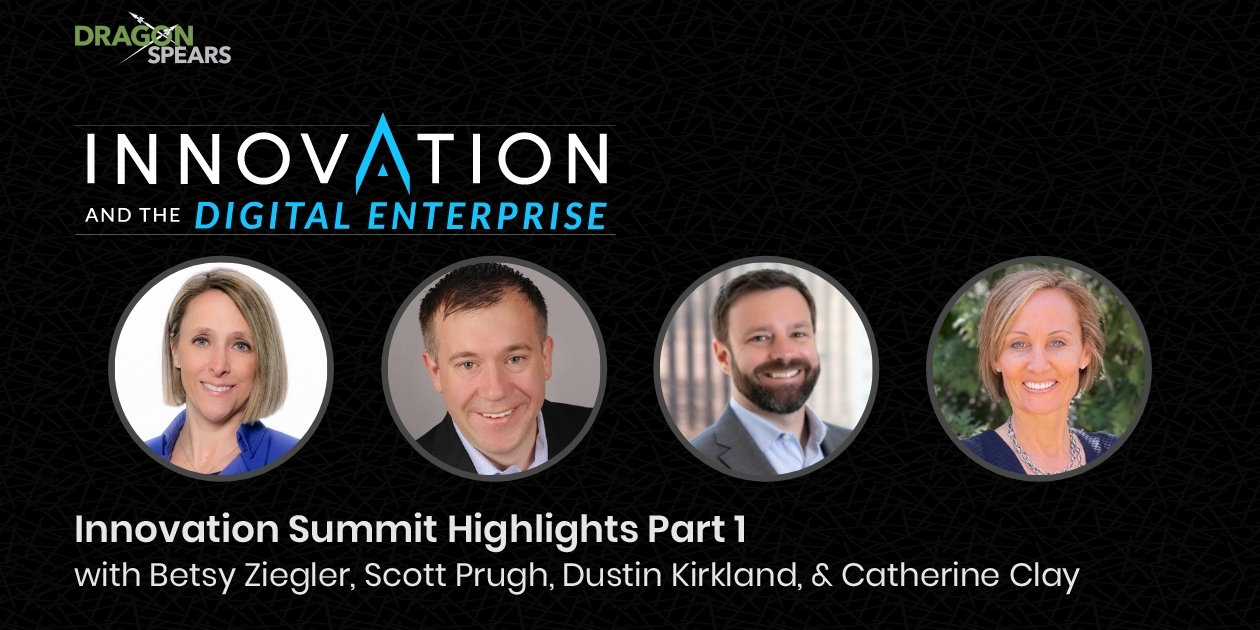 In addition to hosting Innovation and the Digital Enterprise, Patrick Emmons is also the founder of the Chicago Innovation Roundtable, a group that connects visionary Chicago leaders. Each year, the group hosts a summit where leaders share their insights on what has helped them innovate in their respective fields.
For the IDE season finale, Patrick shares some of the highlights from the Chicago Innovation Roundtable Summit. In part 1, you will hear from Betsy Ziegler, Scott Prugh, Dustin Kirkland, and Catherine Clay. Tune in for the latest innovation thought leadership.
If you'd like to receive new episodes as they're published, please subscribe to Innovation and the Digital Enterprise in Apple Podcasts, Google Podcasts, Spotify, or wherever you get your podcasts. If you enjoyed this episode, please consider leaving a review in Apple Podcasts. It really helps others find the show.