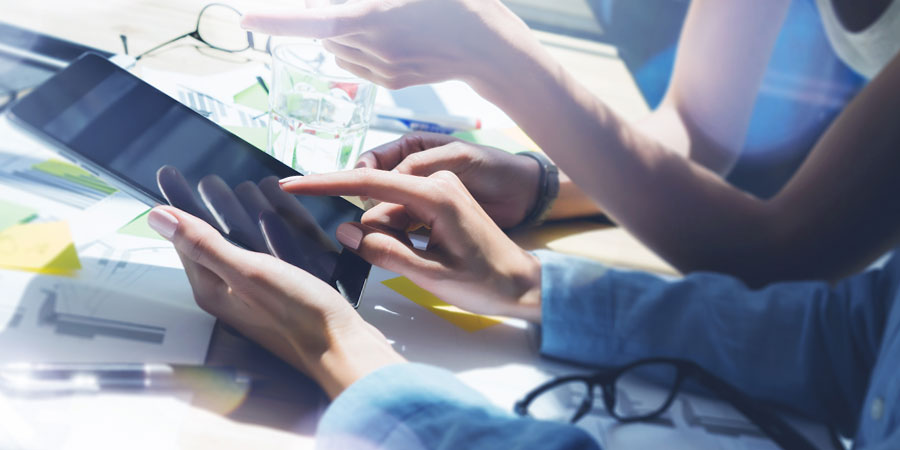 Type "application development partner Chicago" into Google and you'll get 3,630,000 results. How do you find the right one for your business? DragonSpears recommends you look for these six qualities, whether you want an in-house or outside development partner.
1. A Focus on Solutions
There are plenty of vendors and contractors that will take a "checklist" approach to your project. They will take your list of requirements and simply deliver on that list. You'll get much more value, however, from a solutions-focused partner who will challenge your thoughts, help you define business goals and provide strategic guidance. They should show you which parts of your business can be improved upon through technology AND help you determine what technology exists that is most relevant to your industry and your needs. Remember, a good partner doesn't sell what they do—they sell the solutions you need.
2. A Long-Term Strategy
You don't want to explain your business and priorities to new vendors over and over again. Your partner should work to get to know you and your business, and empower you to independently "own" your solution when the job is done. If you're considering outside development, make sure you know their approach to support. Know what Service Level Agreement to expect, how they triage issues and whom to call when problems arise.
3. Local Support
Even though many tasks can be accomplished virtually, it's smart to have experts nearby whom you can meet with face-to-face. Connecting in person helps both sides get on the same page and builds trust and understanding. It's ideal to work with a local vendor who can come in for a day, or a week, to add clarity and boost productivity.
4. A Good Cultural Fit
Review their cultural values and make sure they align with yours. Look for a vendor who hires programmers with strong technical skills, but more importantly who are innately focused on solving people's problems. After all, if they can't understand the human condition, they can't build applications that achieve your goals.
5. Staffing Flexibility
Do you need someone on-site for 40 hours a week for a specific number of weeks? A fractional, on-demand model? Or a hybrid approach? Make sure your vendor's delivery model fits your expectations, and can adapt as your needs change. Offshore companies may appear less expensive, but they typically have 20- or 40-hour weekly minimums. If you need one task completed you may have to pay for a full week, which can erase the savings you expected.
6. Broad Business Experience
Vendors with experience in your industry are valuable. But it's also worthwhile to work with partners who are knowledgeable about complementary business environments. They can bring you innovative ideas, a fresh perspective and don't come with preconceived notions that can limit your success.
Finding the right application development partner may seem overwhelming, but DragonSpears makes it easy. To see how we meet these six criteria—and more—call 312.897.2100 or contact us.