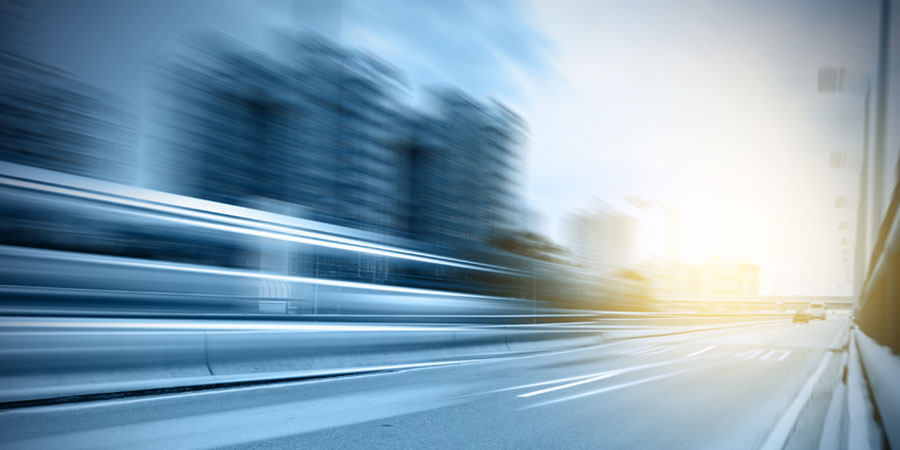 Business is moving faster than ever. Competing means accelerating growth. Thriving demands new and speedier ways of reaching your goals.
According to the State of the CIO survey from CIO magazine, 48% of Line of Business decision makers ranked "Increase Operational Efficiency" as a top business driver for technology investments. This was second only to "Improving Customer Experience." So how do you speed up your planning process to see greater improvement? How do you use the methodologies of Lean and Agile development to create velocity in your organization?
For most organizations, Agile has jumped from the IT department to a company-wide methodology in tackling projects. If you've used Scrum or XP, much of the following information will sound very familiar.
1. Identifying the Ultimate Goals
The first step is defining what DONE means. Each stakeholder on the team needs to be aware of, and in agreement with the business objectives. Only with complete buy-in, and inter-departmental collaboration, will the project be successful and the goals for each end user met. The team needs to identify and agree on the goals, take into account past successes, and establish measurable KPIs.
2. Including Users and Developers.
Who's on the bus? The members of your team are not only vital to its success, but to the project's acceptance by the organization. The team should include:
Representatives of every affected business unit
It's critical that all parts of the business that will be affected by this change are represented. We recommend that it may be worth engaging some of the more change averse (or even adverse) employees. It can turn an adversary into an advocate.
Having someone on the project who can keep the group on track while avoiding internal politics is sometimes critical for success.
These are the folks who will be doing "the work," and they need to understand all the challenges and needs from every stakeholder. Often hearing the needs from the 'horse's mouth' is the most effective communication.
3. Designing a Solution that Aligns with Goals
Before beginning the project it's important to document the process and share that map with everyone on the team. How do you get from the beginning to end and what are the steps needed to get there? Avoid being too detailed, however. While it is vital the main steps are outlined, the smaller steps may change as better practices and unforeseeable challenges are uncovered along the way. When process mapping, the team should add the least amount of detail needed to hit the goals.
4. Prioritizing the Project
According to the Standish Group 2015 Chaos Report, 62% of all 'small' projects performed by businesses are successful, while only 6% of 'large' projects succeed, and merely 2% of 'grand' projects reach their goals.
So how can you ensure success? At DragonSpears, we recommend prioritizing projects with lean, integrated pieces that can each be achieved within a 90-day window. Not only will this allow for manageable and achievable results, but also lets the group celebrate successes, appraise a project step-by-step and re-evaluate when needed.
If a larger project is a critical priority, then break that 'large' or 'grand' project into a number of smaller deliverables. For each of these iterations, make sure you adjust the KPIs to match what you will be able to deliver in the shorter time frame.
5. Developing the Solution
With the path set and the map created, it's time to get to work. You'll want to incorporate various tools and technologies to keep the process lean and fast. Create a communication matrix to determine when and how often your team will communicate. Will you have weekly status meetings or conference calls? Who will create and share meeting notes? Just as importantly, what is the agenda for each meeting? Set time limits for each meeting, and stick to them.
Taking time in meetings to process issues is something we strongly recommend. If your status meetings are just check-ins then you aren't going to adjust when challenges arise. Asking for help from your teammates is critical for achieving success.
Additionally, you'll want to take advantage of a variety of technological tools that can help keep you on track, including mapping tools, prototyping tools and low code platforms.
6. Assessing the Process
At the end of each 90-day cycle, the team should get together to determine the successes and failures of the plan. Specifically, you'll want to reassess alignment with the project charter. Do you need to re-evaluate the bigger plan? Did you veer from the road map? If so, do you need to correct the path, or pinpoint a new destination? Sometimes, just doing a retrospective and asking the following three questions is enough:
What should we keep doing?
What should we stop doing?
What should we start doing?
You'll also want to document and share any lessons you've learned along the way, to improve future efforts. Success will breed success. Plus, you'll need to identify the next steps. For larger projects, you may need to implement the next 90-day subtask, which will need its own road map, objectives and definitions of success.
DragonSpears has been using the methodologies of Lean and Agile development for over a decade. Incorporating them into your process, along with clear communication and team collaboration, can create velocity within your organization.
Still unsure how to navigate the smoothest and fastest path? Check out our Webinar, Process Improvement at the Speed of Business. Download here.