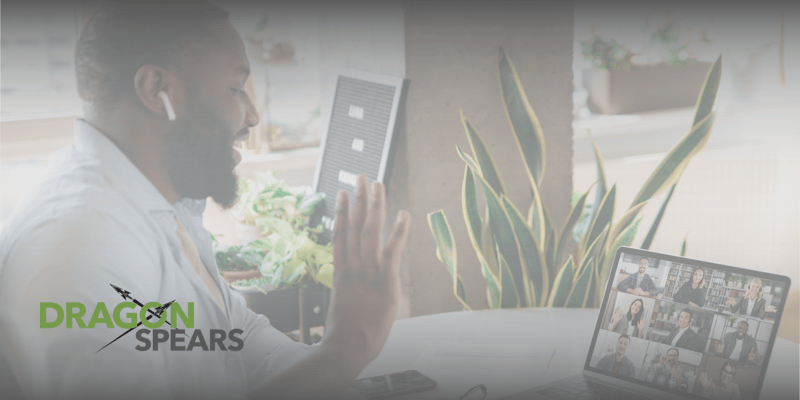 As more organizations move to remote work and virtual meetings, the traditional ways of building relationships go by the wayside. Even though in-person interactions are less frequent, the backbone of how to build trust and credibility internally and externally remains the same. Below are some best practices development teams can incorporate to build lasting trust and successful relationships. 
Don't Give Empty Promises
One of the most significant components in building a lasting relationship is earning and keeping trust. Actions like being on time for meetings and showing your respect for their time can go a long way. On the other hand, delivering what you have agreed to on a project speaks volumes. Stakeholders need to know they can rely on you and that you are not making empty promises or telling them what they want to hear. At DragonSpears, our motto is, "Do what you say and say what you do." It's in our core values to be truthful and realistic in what can be delivered, then deliver it. 
Address Issues Immediately 
Issues can pop up that prolong the delivery of projects. When that happens, it's necessary to communicate and give a complete picture to your stakeholders, especially if there is an impact on delivery dates. These conversations are not always fun but are essential for the project's health and overall relationship. It's best to come prepared with viable options to move forward. Empowering stakeholders with this information can enable them to communicate effectively. 

Be Consultative 
Team members are obligated to act in the stakeholder's best interests. Not only is it the team's responsibility to deliver a quality product, but also to advise a recommended next step. Using this approach could impact the project delivery date, either delaying or speeding up the development time. Discovering the best fit based on observations should be prioritized.
Create Standard Processes 
Standard processes can help in the initial relationship-building steps. For example, at the start of a project, a team will often conduct a discovery phase (or an extended Sprint 0) to review the current architecture and build the plan for the project. During this phase, significant changes in scope are uncovered and can be discussed and decided upon before starting the day-to-day project work.
Conduct Regular Sprint Demos 
Throughout the project, demos are a great iterative delivery point. During demo sprint commitments, it is critical to show consistent delivery and provide an opportunity to collect feedback to implement moving forward. Weekly status reports empower the stakeholders with information on the project budget and are a great reference point for conversations. Demos are helpful to flag if a project is trending in one direction or another. 
---
There's no written-out formula to building a lasting relationship, but the overall experience of the project's lifecycle is what people will remember. Relationships are built over time, and with the proper care, they can lead to valuable partnerships with all stakeholders.