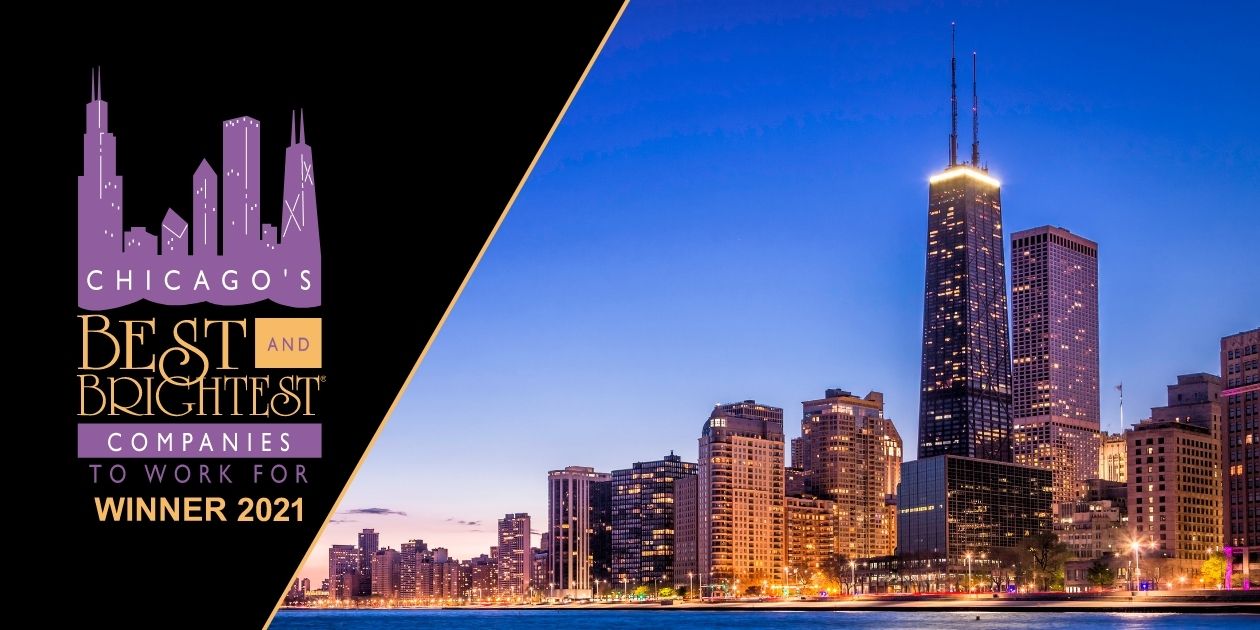 DragonSpears, a Midwest-based software excellence consulting firm, was named one of "Chicago's Best and Brightest Companies to Work For®" in 2021 by the National Association for Business Resources (NABR). This marks the fifth consecutive year that DragonSpears has received this award.
The national "Best and Brightest" program identifies and honors organizations that display a commitment to excellence in their human resource practices and employee enrichment. An independent research firm assessed and evaluated organizations on key measures in various categories, including compensation, benefits, employee engagement, retention, community initiatives, work-life balance, employee development, diversity, and inclusion.
"Our people are an integral part of the company's continued success, which is why we work hard to maintain an innovative and inclusive company culture that promotes personal and professional growth," said Patrick Emmons, Founder and Chief Executive Officer at DragonSpears. "This mindset is fundamental to how we operate and provide value for our clients."
DragonSpears is dedicated to cultivating an environment that supports and empowers our talented employees to do their best work and grow their careers. We continue to provide our employees with numerous benefits, including:
Flexible Work Environment
Quarterly Bonuses
Monthly Work from Home Stipend
Continuing Education Opportunities
401(k) Retirement Plan
Generous Medical, Dental and Vision Insurance Plans for Employees.
"Dragonspears has a great corporate culture that fosters inclusion and respect. The environment encourages active engagement and participation, both technically and in ways that directly improve the efficiency and effectiveness of the organization." – Matt Murphy, Software Architect
"The team at DragonSpears is always willing to take on new challenges, help team members when needed, and contribute towards the company's goals. Every team member puts the needs of others ahead of themselves, leading to a very productive work environment." – Zachary Sersland, Senior Developer
If you're looking to join a company that continues to invest in its employees, customers, and community, check out DragonSpears' open positions here.