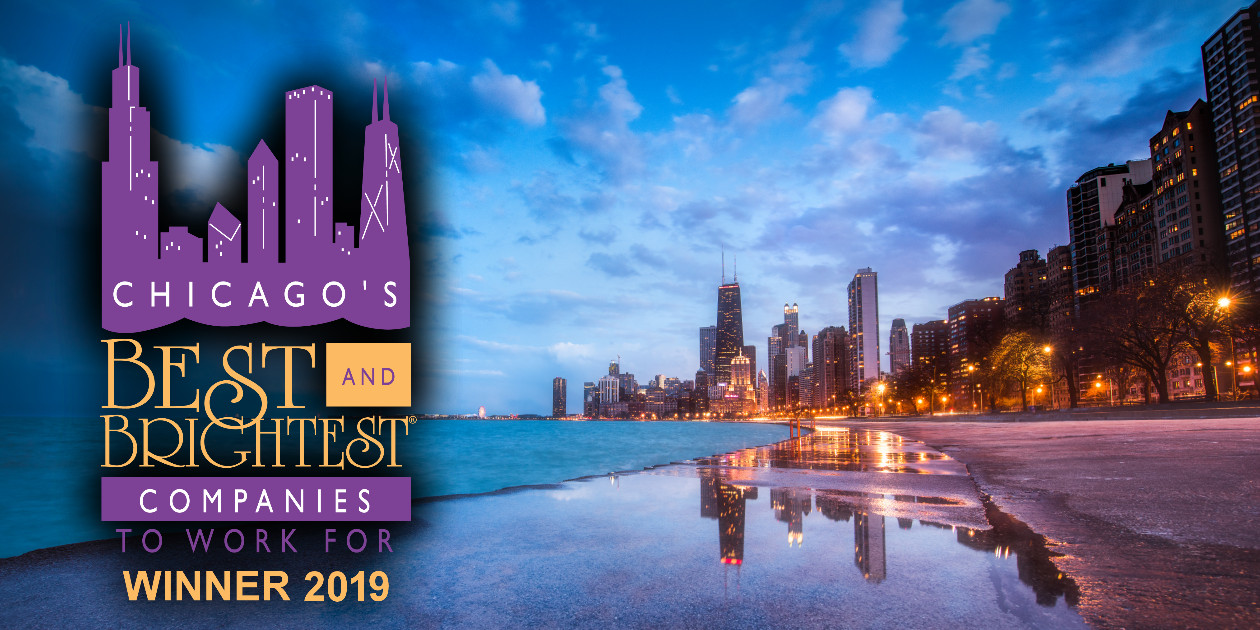 Every year companies throughout Chicago compete to be named one of "Chicago's Best and Brightest Companies to Work For®." Only companies that distinguish themselves as having the most innovative and thoughtful human resources approach are bestowed this honor.
DragonSpears is thrilled to be named one of "Chicago's Best and Brightest Companies to Work For®" for the third year in a row. "We constantly aim for progress, not perfection. I think our commitment to our core values and transparency helps us build a team that really takes ownership of all facets of the business and uniquely qualifies us for this honor time and again." Patrick Emmons, Founder/CEO.
As a 2019 winner, DragonSpears will attend the first-ever Best and Brightest National Summit on September 15, 2019 along with the Chicago Best and Brightest Awards ceremony. The event is designated to build employee enrichment and enhance company culture through featured keynote speakers Patrick Lencioni, Dr. Gustavo Grodnitzky, and John O'Leary. The National Summit will offer attendees the highest quality of diverse and motivating breakout sessions where they can gain a wealth of instantly implementable strategies, plans, and programs.
As one of the winning companies of Chicago's Best and Brightest Companies to Work For®, DragonSpears will compete for 13 elite awards, one granted for each category. Also, an overall winner that has excelled in all categories will be honored with a "Best of the Best Overall" award. The elite award winners will be revealed during the luncheon.
An independent research firm evaluates each company's entry, based on key measures in various categories. They include Compensation, Benefits and Employee Solutions; Employee Enrichment, Engagement and Retention; Employee Education and Development; Recruitment, Selection and Orientation; Employee Achievement and Recognition; Communication and Shared Vision; Diversity and Inclusion; Work-Life Balance; Community Initiatives; and Strategic Company Performance.
"Now, with the war on talent hitting the doorsteps of the Best and Brightest, this achievement means even more than a year ago. As we continue to raise the bar, these companies rise to the challenge through their cultural innovation by maximizing their workforce potential," said Jennifer Kluge, President and CEO, Best and Brightest Programs.
The Best and Brightest Companies to Work For® is a program of the National Association for Business Resources that provides the business community with the opportunity to gain recognition, showcase their best practices and demonstrate why they are an ideal place for employees to work. This national program celebrates those companies that are creating better businesses, enriching lives, and building stronger communities.