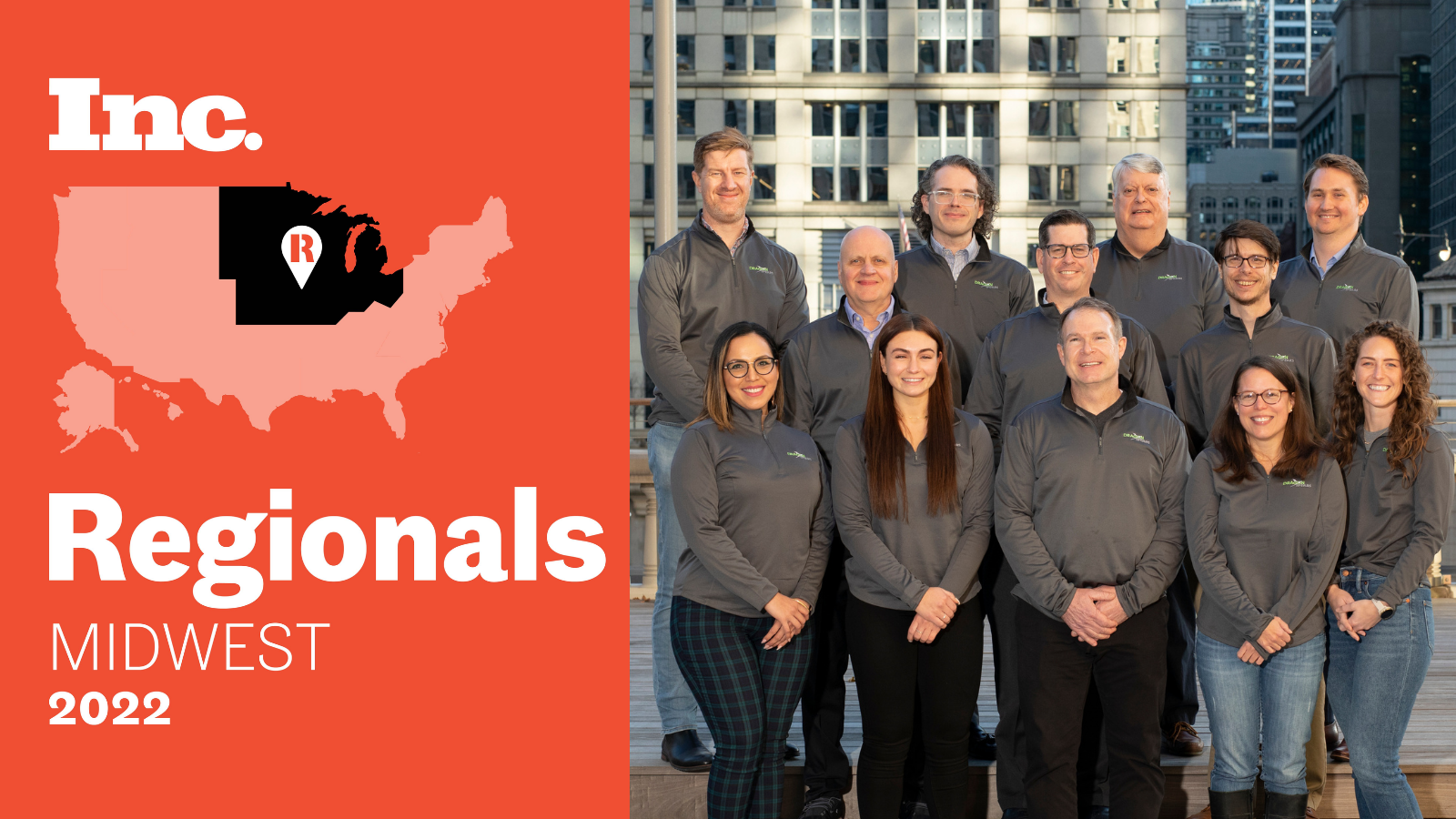 Inc. magazine revealed today that DragonSpears, a Chicago-based software excellence consulting firm, is No. 135 on its third annual Inc. 5000 Regionals Midwest list, the most prestigious ranking of the fastest-growing private companies based in Iowa, Illinois, Indiana, Kansas, Michigan, Minnesota, Missouri, North Dakota, Nebraska, Ohio, South Dakota, and Wisconsin.
The 2022 Inc. 5000 Regional are ranked according to percentage revenue growth when comparing 2018 and 2020. Born of the annual Inc. 5000 franchise, this regional list represents a unique look at the most successful companies within the Midwest region economy's most dynamic segment–its independent small businesses.
"DragonSpears is proud to be recognized for the second time by the Inc. 5000. 2020 was a record year for DragonSpears, and we have our remarkable employees and clients to thank. We look forward to continuing to be a strategic partner for our clients and helping them become market leaders through innovative use of technology", says Patrick Emmons, Chief Executive Officer.
The companies on this list show a remarkable rate of growth across all industries in the Midwest region. Between 2018 and 2020, 144 private companies had an average growth rate of 147% percent and, in 2020 alone, they added 19,821 jobs and nearly $11.7 billion to the Midwest region's economy. Complete results of the Inc. 5000 Regionals Midwest can be found at www.inc.com/midwest.
"This year's Inc. 5000 Regional winners represent one of the most exceptional and exciting lists of America's off-the-charts growth companies. They're disrupters and job creators, and all delivered an outsize impact on the economy. Remember their names and follow their lead. These are the companies you'll be hearing about for years to come," says Scott Omelianuk, editor-in-chief of Inc.
To learn more about Cloud adoption, Agile coaching, data management, or DevOps services, talk to one of our experts.