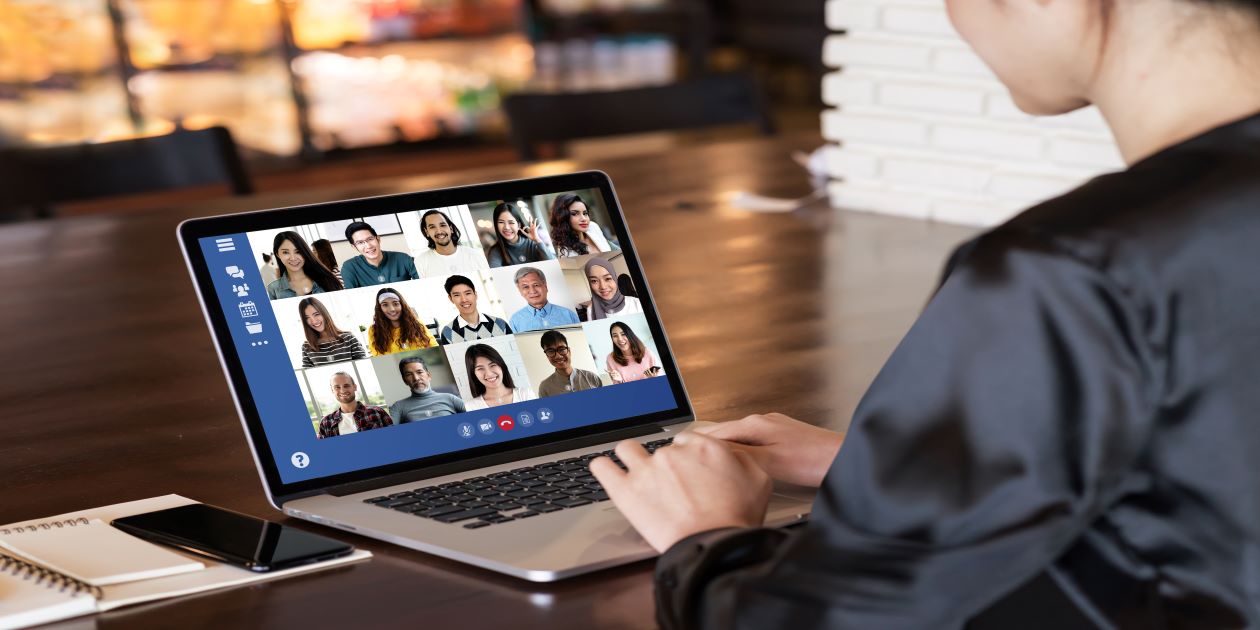 When Covid-19 first struck, the big question on many leaders' minds was, 'How will I adapt my Agile team to full remote working?' After some initial struggle, companies managed to make the jump, and Agile teams are running relatively smoothly. Now that we're six months in, we have a good opportunity to look back and reflect on what we've learned so far. Here are three key takeaways to keep Agile ceremonies running smoothly in a remote work environment.
1. Encourage Video Conferencing When Possible
One of the first things team members realized when beginning remote ceremonies was that it's far too easy to multi-task during the event. Team members are no longer isolated in a meeting area. They are attending the meeting from their private workstation, which can make the temptation to continue other work overwhelming. Holding all ceremonies via a video-conferencing application like Zoom or Teams and strongly encouraging the use of webcams will go a long way to increase team members' attentiveness and maintain a bond, even when they aren't meeting in person.
2. Leverage Available Tools
Now is a great time to explore the full capability of virtual tools at your disposal. There are many digital implementations of Agile tools that we don't typically use when holding in-person ceremonies but really come in handy with a remote scrum team. Here are some popular Agile tools we like:
planITpoker: a cloud-based application we use to replace our planning poker deck.
PARABOL: a useful tool for structuring and ensuring participation in Sprint Retro meetings
Mural and Miro: excellent virtual whiteboarding tools that can be leveraged to enable collaboration and brainstorming within larger teams.
Jira and Azure DevOps: project management tools that have many features designed to enhance collaboration between team members. Explore them all and select the plug-ins and features that best meet your team's requirements.
3. Maintain Team Communication Outside of Planned Ceremonies
While working remotely, team members often develop a tendency to silo themselves within their personal tasks. The short conversations and questions that occur naturally in a communal office environment may fade away. As a leader, it is imperative that you work to maintain open lines of communication between all team members.
As the number of casual conversations between team members decreases, they begin to view scheduled ceremonies as an opportunity for questions and discussions that would have previously happened offline. Although these discussions should be encouraged, holding them during structured Agile ceremonies will quickly derail the planned objectives and reduce the meeting's value as a whole.
Great innovations happen when people are faced with new challenges. As we continue to adapt to Covid-19 working conditions, keep looking for fresh insights and solutions that Agile teams can use to improve the efficiency and effectiveness for the long-term. If you have any questions or need help, contact us anytime.