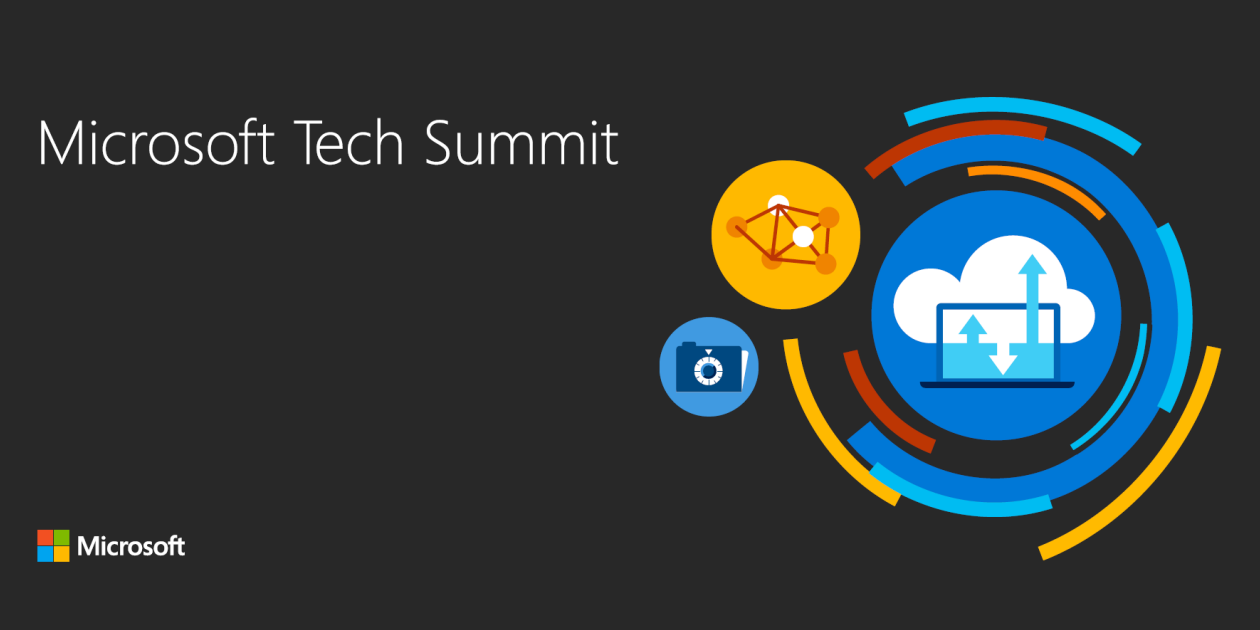 How will you shape the future? That was the question posed at the close of the keynote address to this year's Microsoft Tech Summit in Chicago. While 2017 was a watershed year for the company, 2018 should see Microsoft build on last year's momentum with some major product rollouts.1 For a company that has evolved considerably over the previous four years, Microsoft is beginning to see its own digital transformation shape the future.
At the summit, the core message that Microsoft wanted to get across was that cloud technologies drive digital transformation. This view was reflected in the four major categories that talks fell into:
Digital Transformation (Strategy focus)
Data & AI and Apps & Infrastructure (Development focus)
Modern Workplace and Business Applications (Operations focus)
Cloud Immersion Experience (Security focus)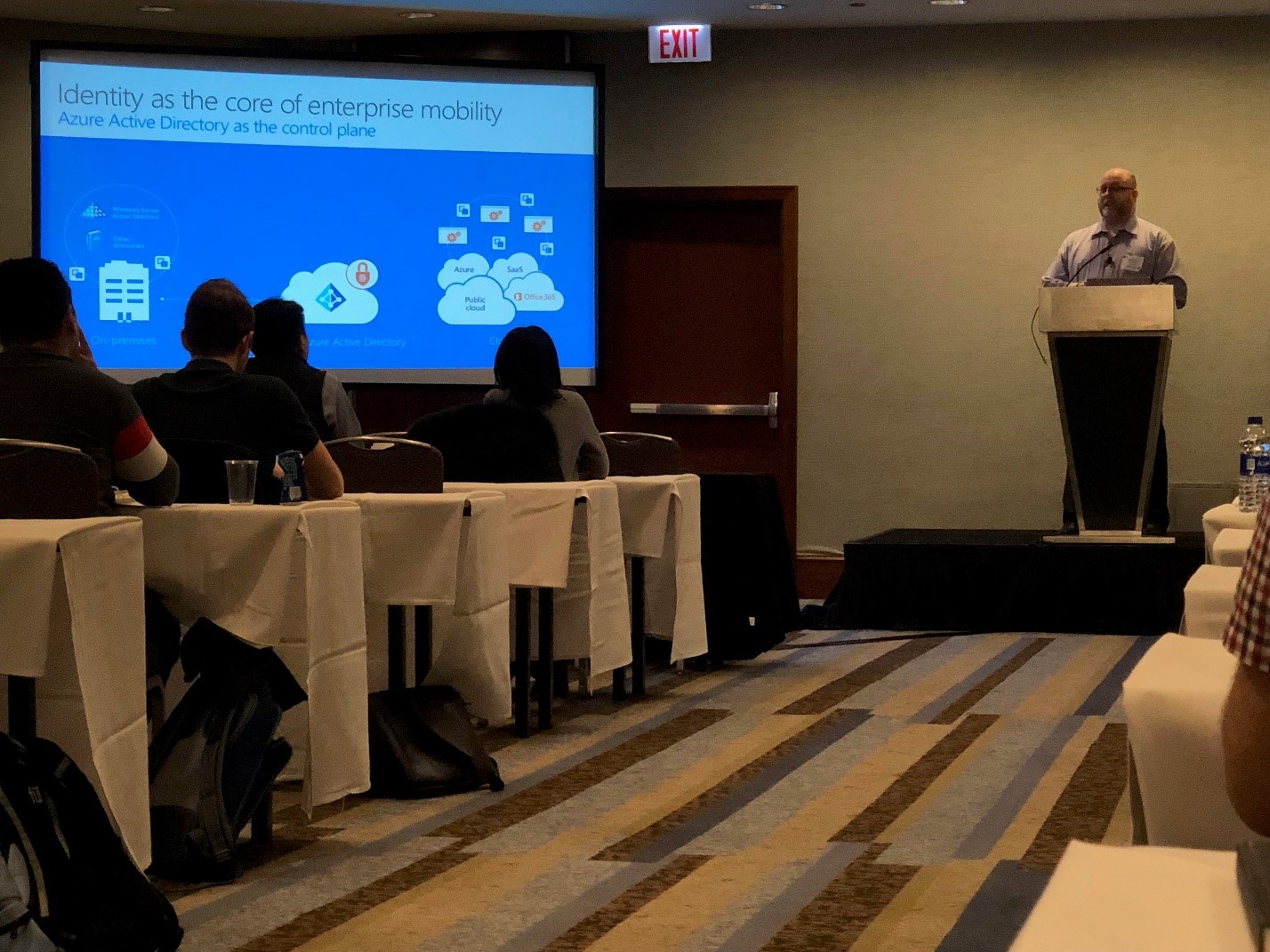 Microsoft 365 Security Immersion Experience
Each of those categories constitute multi-billion-dollar businesses operating inside of Microsoft. Relating all that is new with these would be a fool's errand. Instead, I'll cover what headlines I think are worth paying attention to over the next year.
1. Easy-to-Access Internal Web
Microsoft believes enterprise companies deserve to have their own high-quality easy-to-access internal web—the backbone of which is SharePoint. This belief stems from the idea that employee engagement and collaboration are a crucial component of digital transformation. While SharePoint is going to see its major upgrade in 2019, I can report here that SharePoint hub sites, Flow, and PowerApps are newer products in the suite that aim to deliver on improved engagement and collaboration.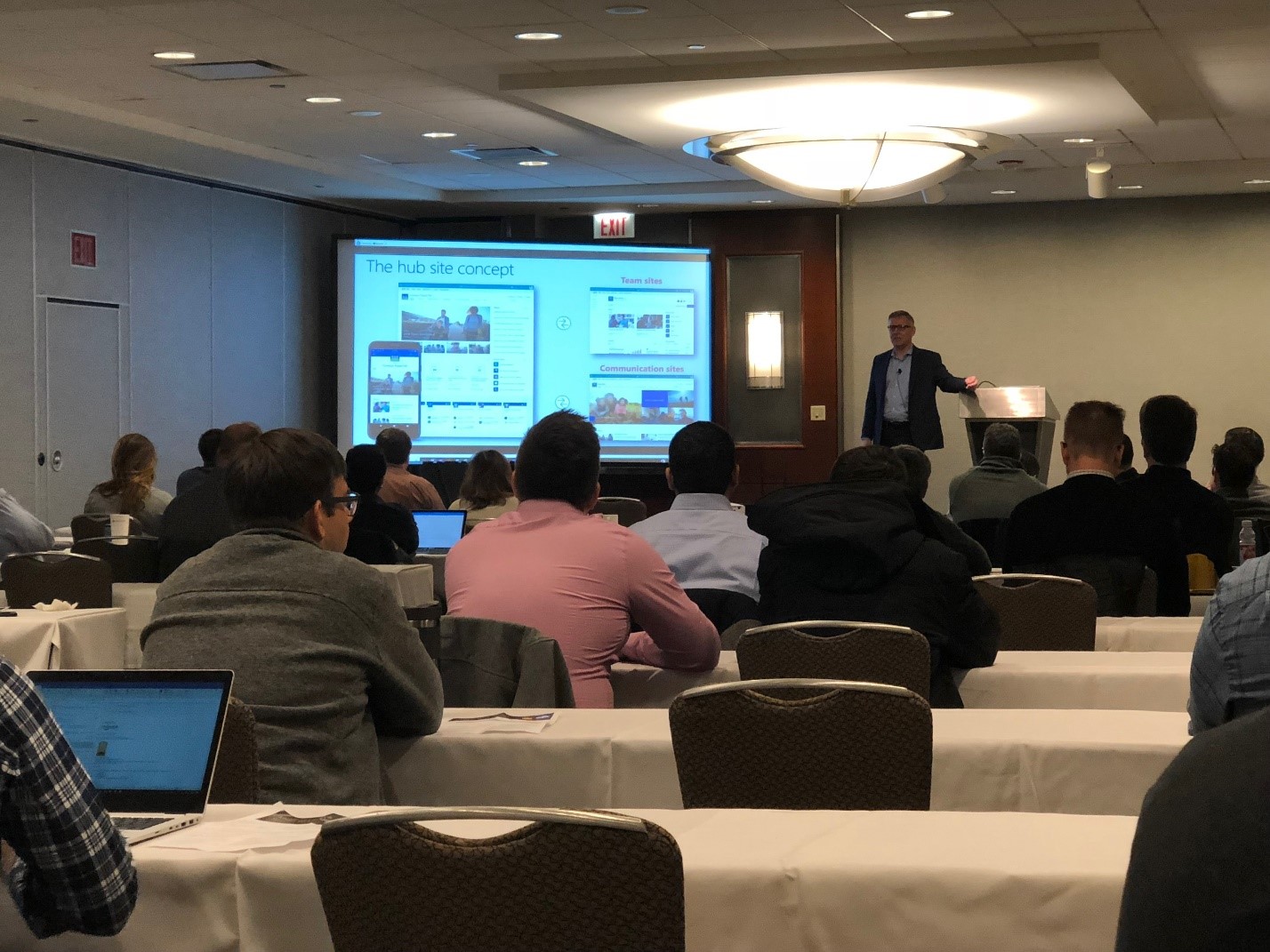 Inform and engage employees with SharePoint communication sites and Yammer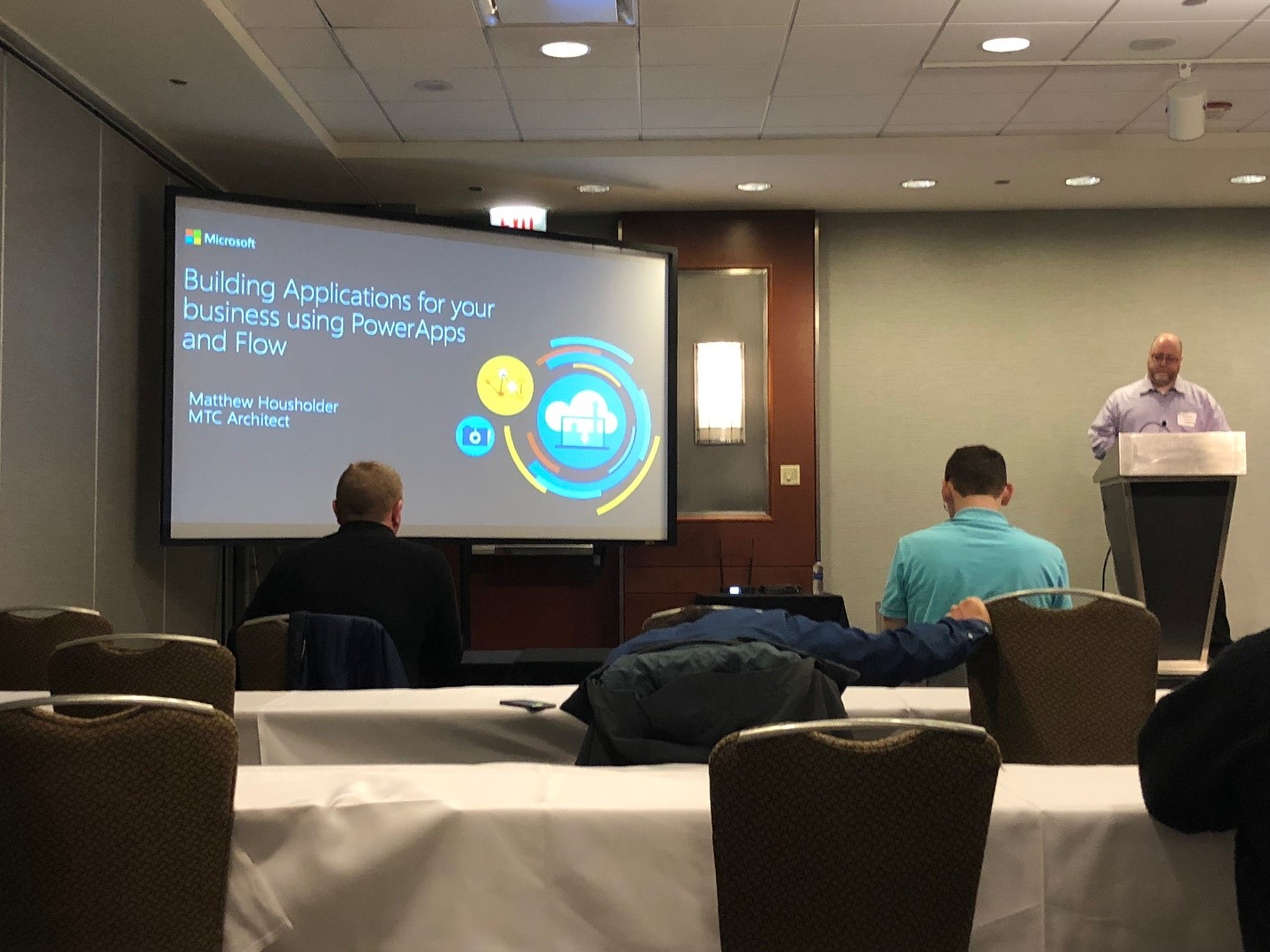 Building Applications for your business using PowerApps and Flow
2. Open API
Microsoft believes in a hybrid-cloud, open API future. Another critical element of digital transformation is making information highly available regardless of where it is stored. That is an integration problem that has taken Microsoft toward a new direction. Datasets, documents, and all manner of information can now be seamlessly integrated from sources like Dropbox, Google Drive, and Salesforce. Azure File Sync will also simplify the process of making sure your data is available and secure wherever you are.
3. Dynamics 365, Office 365, and LinkedIn Combo
Microsoft believes their acquisition of LinkedIn will create the most competitive CRM/ERP in the b2b market with the combination of Dynamics 365 + Office 365 + LinkedIn. This one is interesting from many perspectives. When Microsoft acquired LinkedIn at the end of 2016 for $26.2B, there was a great deal of uncertainty about what the point of it was for Microsoft.2 Now we're beginning to see it.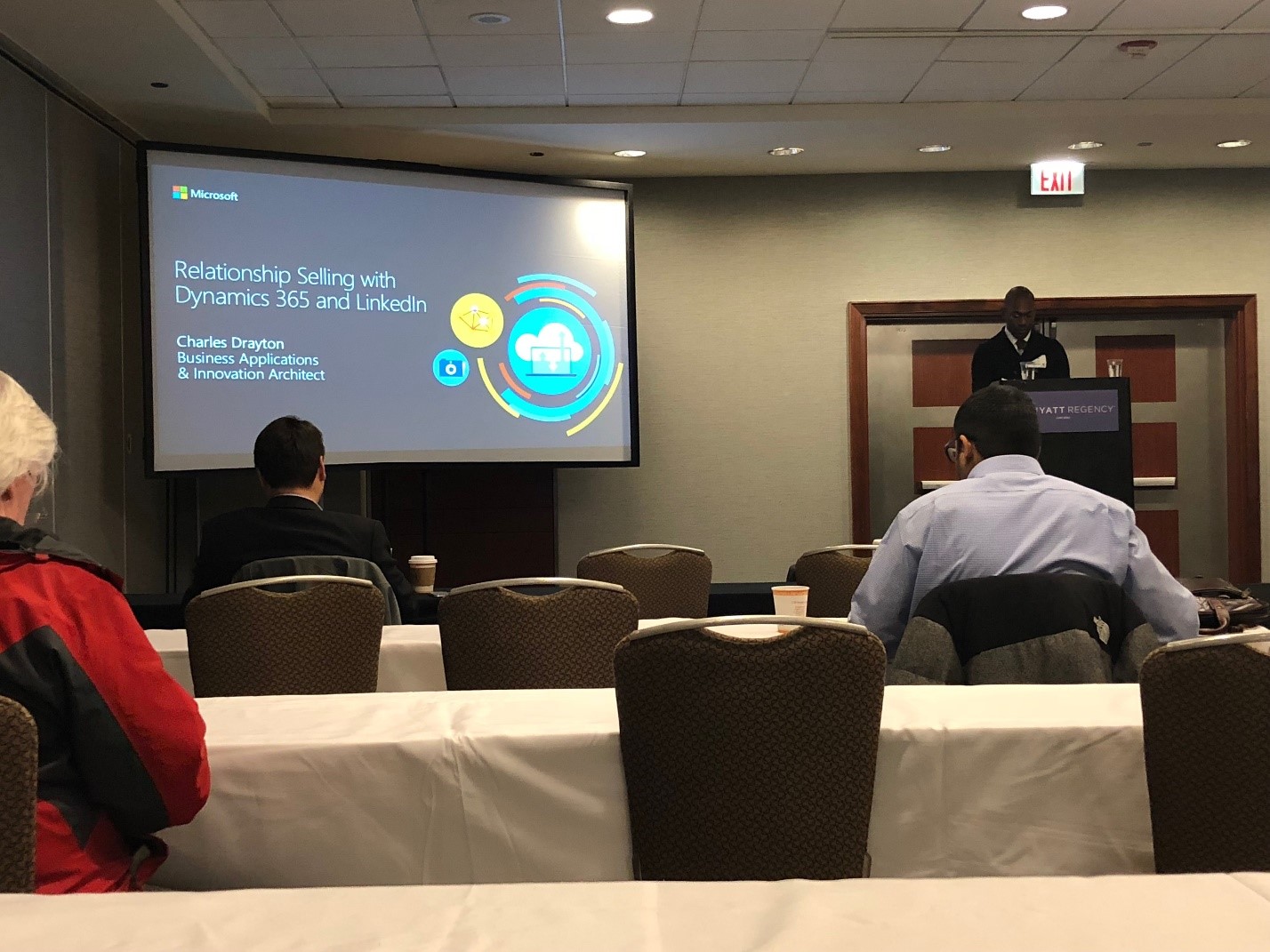 Relationship Selling with Dynamics and LinkedIn
With LinkedIn, Microsoft has turned Dynamics into a relationship seller's gold mine. InsideView is a partner solution that helps sellers identify and connect with prospects. PointDrive, when integrated with SharePoint, will create custom tailored mini-sites for leads to view in LinkedIn's messaging window. These sites leverage custom content and machine learning intelligence to structure design and messaging. There is also a feature in Dynamics 365 that will score the health of your relationships and make suggestions to improve them based on a lead's behavior on LinkedIn. Spooky stuff when you get to see the power of it.
While last year I had a pessimistic outlook on Microsoft's overall direction with the cloud, this year the pendulum is swinging towards optimistic.
1 https://stratechery.com/2017/microsofts-monopoly-hangover/
2 https://www.theverge.com/2016/6/13/11920938/microsoft-linkedin-acquisition-why-report