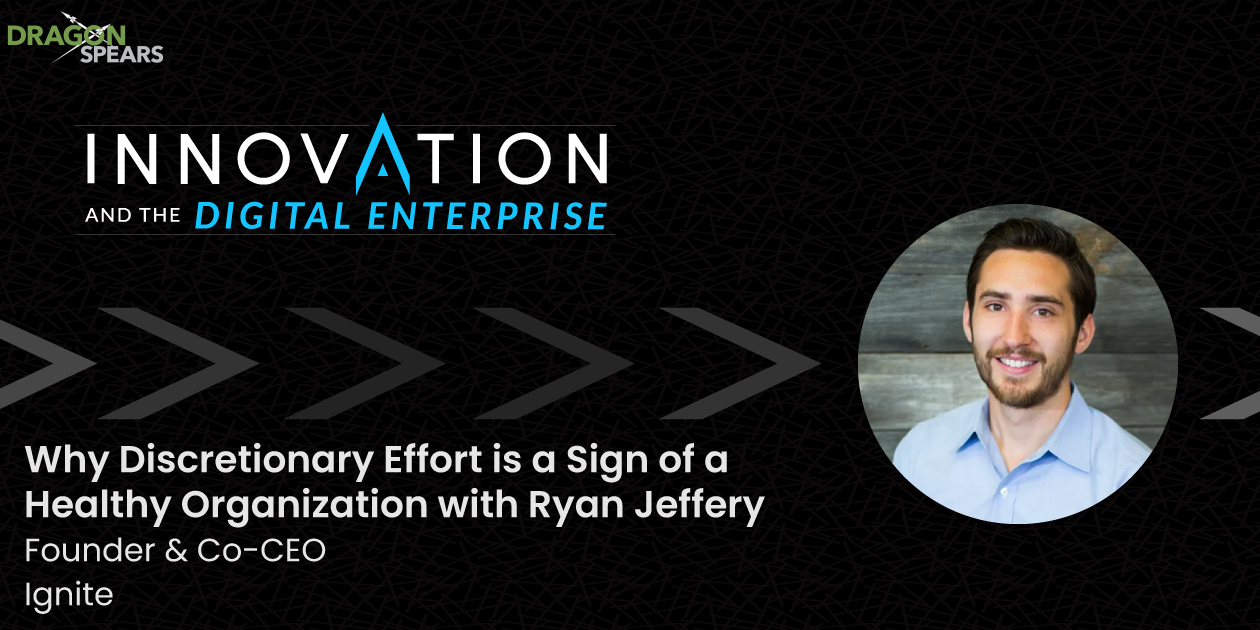 As the founder of a leadership organization, Ryan Jeffery, Co-CEO of Ignite, knows a thing or two about leadership development. He stopped by the Innovation and the Digital Enterprise podcast to discuss the idea of discretionary effort and action, the difference between leaders and managers, and why organizations need to do a better job of seeing employees on the human level.
[00:24] - This week: Ryan Jeffery
[00:56] - Leadership development at Ignite
[07:18] - Manager vs. leader
[08:59] - Empowering individuals
[13:45] - Common vision
[19:40] - Taking action
[25:28] - Accepting failure
[30:00] - Life begins at the end of your comfort zone
[32:51] - Skiing behind the cart
Ryan Jeffery is the Founder and Co-CEO at Ignite, a learning community committed to helping today's managers become the purpose-driven leaders of tomorrow. Through weekly in-person training experiences and a network of inspiring peers, Ignite cultivates the character and competence to lead in today's changing world.
If you'd like to receive new episodes as they're published, please subscribe to Innovation and the Digital Enterprise in Apple Podcasts, Google Podcasts, Spotify or wherever you get your podcasts. If you enjoyed this episode, please consider leaving a review in Apple Podcasts. It really helps others find the show.
This podcast episode was produced by Dante32.