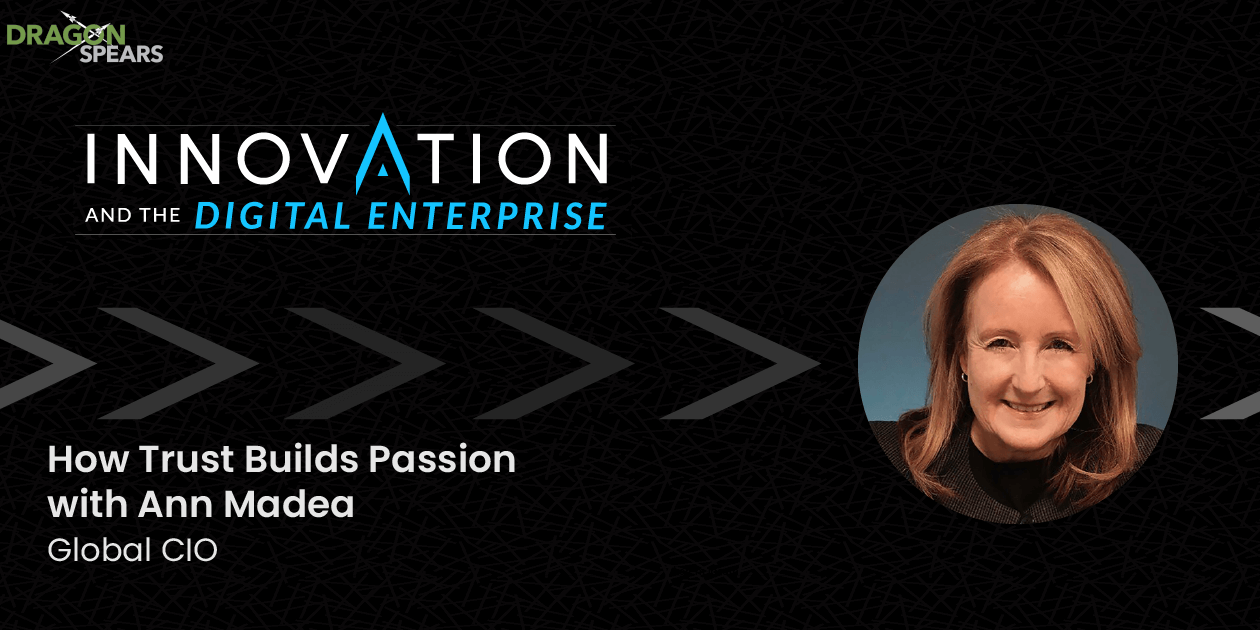 Ann Madea has spent her career managing and motivating her teams in global leadership positions for one of the largest banking and financial services organizations in the world. She joined us on Innovation and the Digital Enterprise to discuss how she builds trust to ensure all members of her team feel comfortable speaking up and how to successfully stay the course when managing large-scale projects.
As a high-profile woman in business, Patrick and Shelli also talked with Ann about the people that inspired her to chase her ambitions. She has also dedicated herself to the advancement of women and girls in the fields of STEM. Listen to the episode for insights and tips from an accomplished IT leader.
[00:24] - This week: Ann Madea
[01:41] - Transformation at HSBC and Household International
[10:26] - Building trust
[22:33] - Deep dives
[24:19] - The role of a leader
[31:07] - Women & girls in technology
[39:32] - Reach out and network
Ann Madea is an accomplished senior technology executive with over 20 years of experience, who most recently served as the Executive Vice President and US Chief Information officer for HSBC, one of the largest banking and financial services organizations in the world. She has held US, Global and America's leadership positions while driving digital transformation, cloud, data and cyber strategies and most important, consistently exceeding all goals to keep systems up and running for the business, customers and employees.
Ann is passionate about women and girls in technology, and was recently the Executive Sponsor for the first HSBC Summer Immersion Program for 'Girls Who Code,' a nonprofit organization which aims to increase the number of women in computer science. Connect with Ann on LinkedIn.
If you'd like to receive new episodes as they're published, please subscribe to Innovation and the Digital Enterprise in Apple Podcasts, Google Podcasts, Spotify or wherever you get your podcasts. If you enjoyed this episode, please consider leaving a review in Apple Podcasts. It really helps others find the show.
This podcast episode was produced by Dante32.