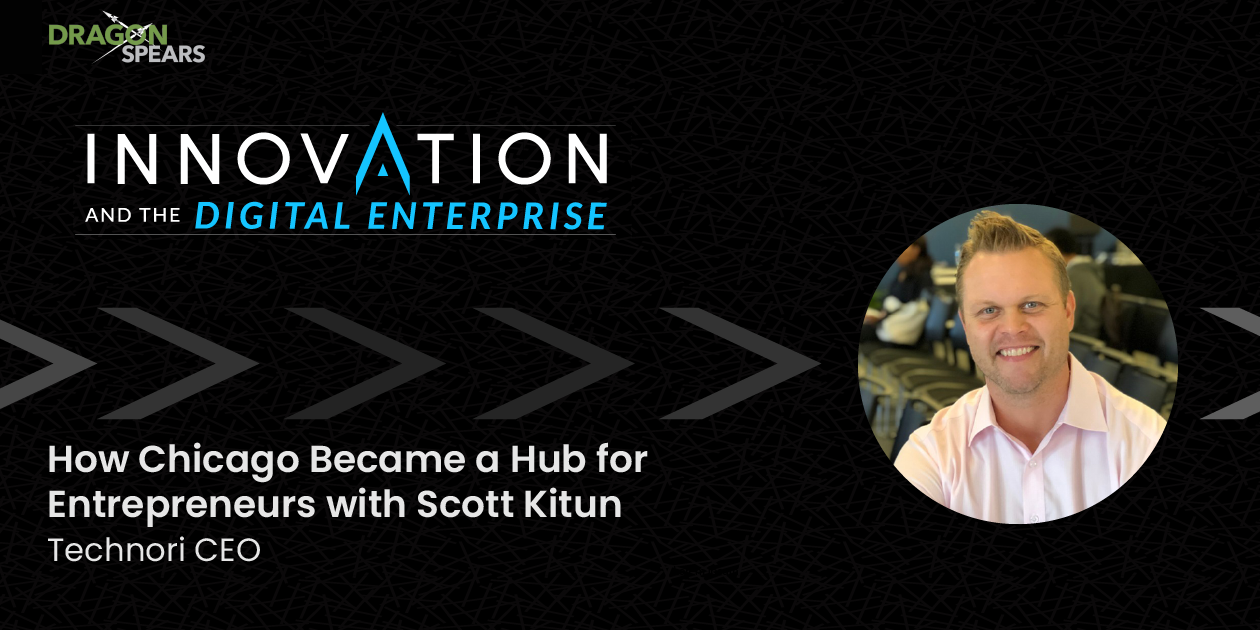 Scott Kitun is a rock star in the Chicago startup and investment world. His company, Technori, is Chicago's largest media platform for entrepreneurs and has seen billions invested in its first decade. He joins Shelli and Patrick to talk about the current state of Chicago's investment landscape.
Listen as Scott shares his thoughts on team building, why money and equity aren't necessarily good motivators, and why you shouldn't hire your friends. He also makes the case that founders and athletes like Michael Jordan share the same trait of competing to win.
(03:04) - The evolution of Technori
(08:49) - Evaluating companies
(14:48) - Missing the mark
(23:17) - Giving out equity
(28:00) - How to get more involved
(32:04) - Hot startups in Chicago
Scott Kitun is a Chicago-based media entrepreneur, investor and Technori CEO. As CEO of Technori, he has played a small role in shaping Chicago into one of the largest and most inclusive tech ecosystems in the world — where he's helped hundreds of founders raise more than $1 billion in venture funding, with 25+ exits and over $20 billion in collective ARR.
As an operator, he has successfully built and sold two media companies, and created the first-ever radio show enabling startups to fundraise directly from a live audience; resulting in more than $50 million invested via equity crowdfunding.
If you'd like to receive new episodes as they're published, please subscribe to Innovation and the Digital Enterprise in Apple Podcasts, Google Podcasts, Spotify or wherever you get your podcasts. If you enjoyed this episode, please consider leaving a review in Apple Podcasts. It really helps others find the show.