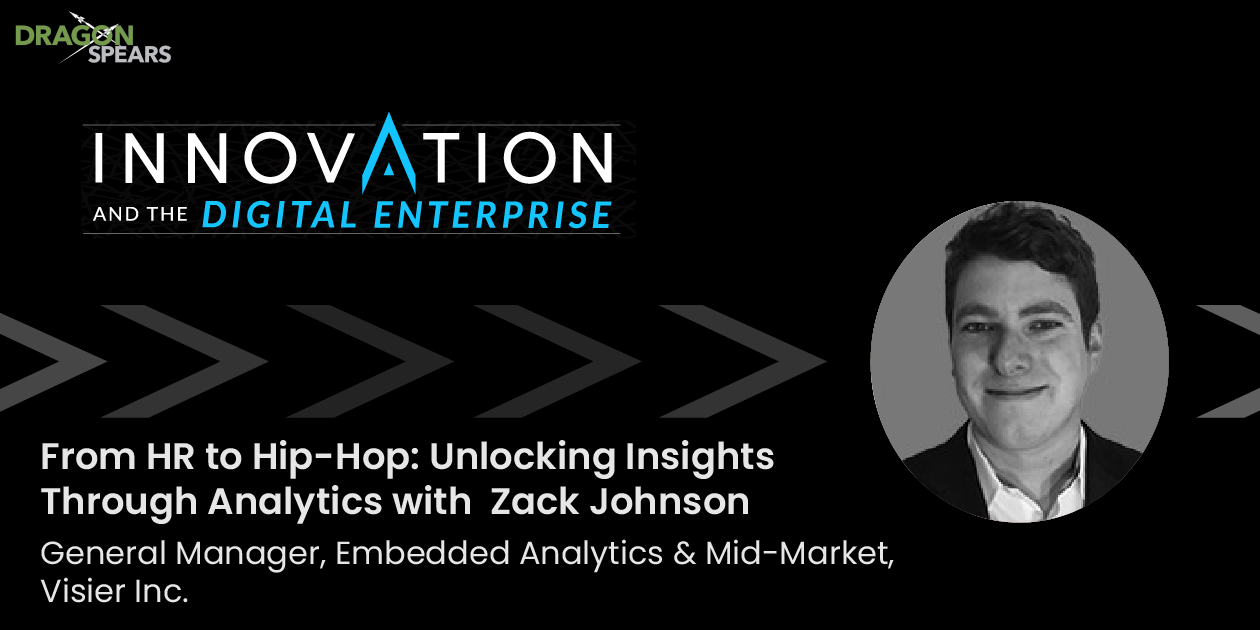 What's it like to sell your company and something you've poured your heart into for over 7 years? On the latest episode of the Innovation and the Digital Enterprise podcast, Shelli and Pat are joined by Zack Johnson, VP of Business Development at Visier. Prior to Visier, Zack started and ran Syndio, an analytics provider based in Chicago, for over 7 years. Zack takes us through his incredible background, from founder to lecturer to advisor to pop & hip-hop artists, and breaks down how analytics are being used in a wide variety of industries.
[00:25] - Introduction to Zack Johnson
[01:10] - The personality traits necessary for entrepreneurship and intrapreneurship - patience, persistence and motivation
[02:58] - Zack's experience founding Syndio
[06:51] - The difficulties involved transitioning a services business into a product company
[10:23] - How Shelli and Zack met through the HR tech community
[11:25] - Lessons learned transitioning from entrepreneurship into working for Visier
[17:13] - The value of mentorship and coaching for entrepreneurs
[20:47] - Grappling with the gravity of the decisions you make as a leader
[23:48] - What should employers consider when hiring former entrepreneurs
[26:49] - Should the type of exit they had play into the hiring decision?
[29:08] - The relative impact of product/market fit vs having a 'smart team'
[31:39] - Zack's specific experience transitioning from Syndio to Visier
Zack Johnson is currently the Vice President of Business Development at Visier Inc. At Visier, he builds strategic partnerships with organizations who believe that data unlocks critical, untapped value for their customers. Prior to Visier, Zack was the co-founder and CEO of Syndio, a people analytics software provider based in Chicago. Outside of Visier, Zack enjoys guest lecturing about applied network analysis, people analytics and entrepreneurship at a number of institutions including the Kellogg School of Management, Yale, MIT, and the Tuck School of Business at Dartmouth, as well as for companies such as Exelon, Nielsen, and Mars. He also advises pop and hip-hop artists how to use analytics to rapidly grow their fan base.
If you'd like to receive new episodes as they're published, please subscribe to Innovation and the Digital Enterprise Insider in Apple Podcasts, Google Podcasts, Spotify or wherever you get your podcasts. If you enjoyed this episode, please consider leaving a review in Apple Podcasts. It really helps others find the show
This podcast episode produced by Dante32.