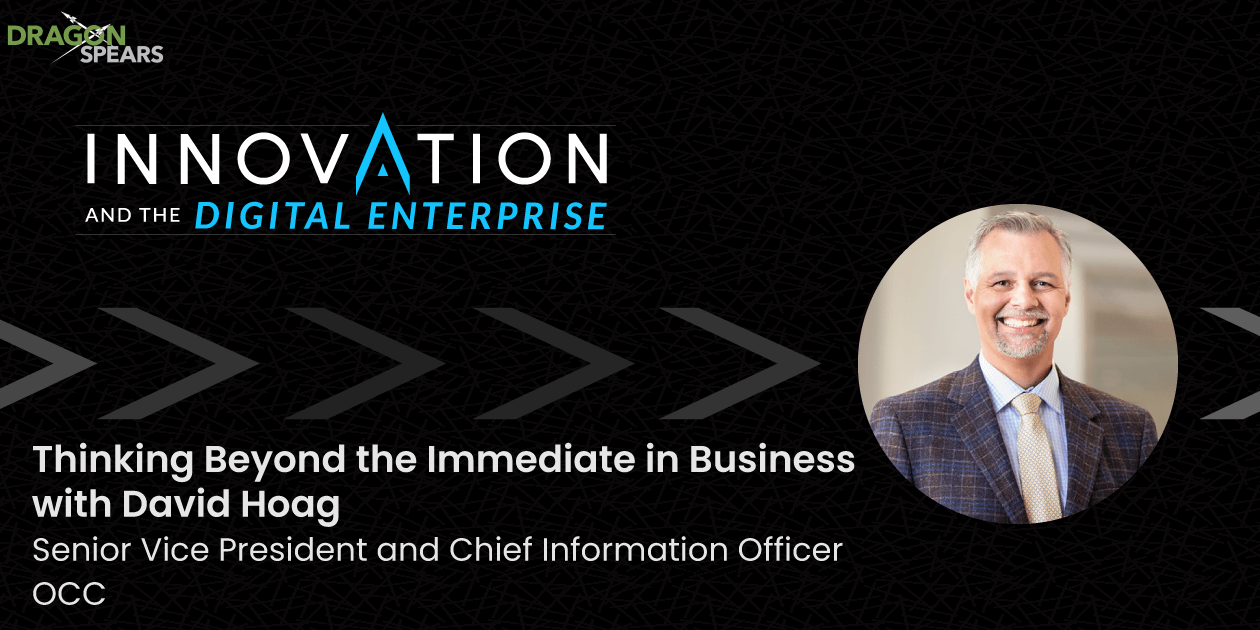 In a corporate environment, a leader's main task is to keep their team running efficiently and productively. However, in the startup world, a leader needs to jump in and help out at every level. It was this kind of environment and mindset that best informed the leadership style of our guest today, David Hoag.
David is the Senior Vice President and Chief Information Officer for OCC, the world's largest equity derivatives clearing organization. His time working at a startup taught him lessons that he's carried over to his teams throughout the years. David talks to Patrick and Shelli about why it's so important to look beyond immediate problems, why egos keep business stuck, and why it's better for managers to lead through inquiry and questions as opposed to dictates and direction.
Tune in for a masterclass in effective leadership.
[00:25] - This week: David Hoag
[01:12] - The Options Clearing Corporation
[02:54] - From CME to startup to OCC
[06:34] - The challenge of adding customer value
[08:40] - Incremental wins for transformational change
[12:53] - Creating a culture of empowerment
[17:37] - Acknowledging mistakes
[24:52] - Debugging your company
[26:51] - Establishing a healthy leadership style through mentorship
[36:03] - The innovation leash
[39:49] - The Advantage
[40:46] - Identifying the perfect candidate
In his role as SVP and CIO, David Hoag leads the entire OCC Information Technology team, ensuring that OCC has the technology infrastructure to provide OCC's approximately 100 clearing members with cost-effective risk management solutions while also meeting the heightened expectations of global regulators.
Hoag is a technology executive with nearly 25 years of information systems and development experience. He previously served as Chief Technology Officer at Halo Investing, Inc., which offers a pre-defined market return trading platform for investors. Before joining Halo, Hoag was Chief Technology Officer for NextTier Education, a web and mobile-based post-secondary readiness platform that delivers critical information on every two and four-year college in the U.S. Prior to NextTier, he spent 11 years with CME Group, most recently serving as the Managing Director of Post Trade Technology leading the exchange's information technology development teams responsible for all its clearing and settlement activities.
If you'd like to receive new episodes as they're published, please subscribe to Innovation and the Digital Enterprise Insider in Apple Podcasts, Google Podcasts, Spotify or wherever you get your podcasts. If you enjoyed this episode, please consider leaving a review in Apple Podcasts. It really helps others find the show.
This podcast episode was produced by Dante32.