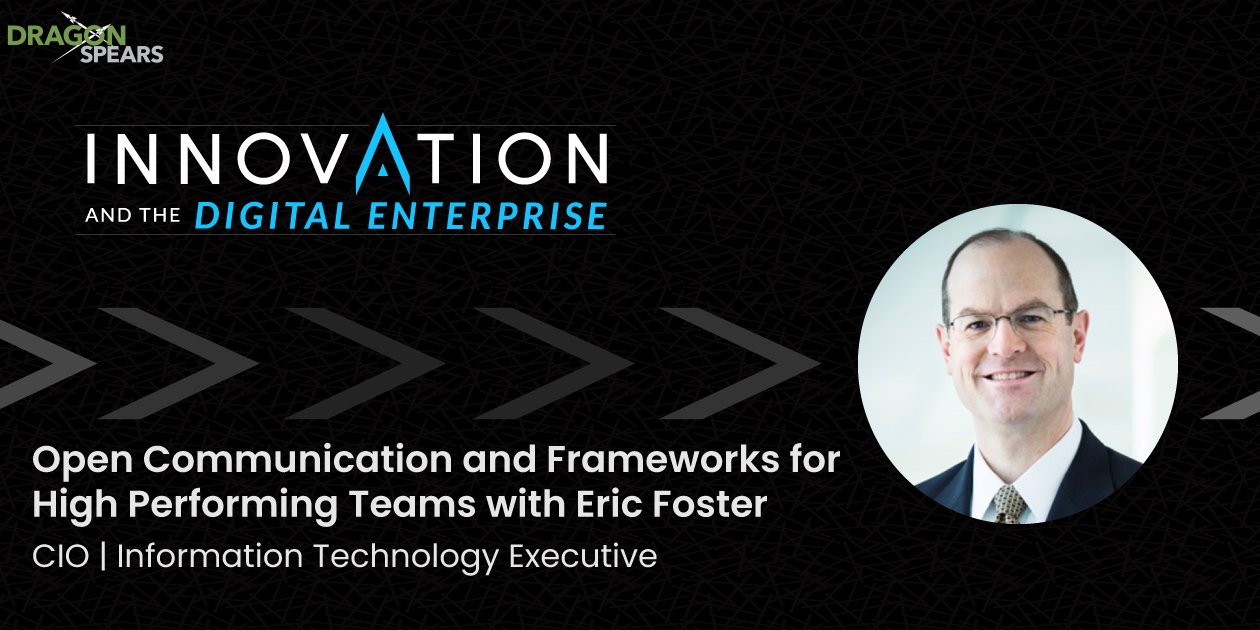 Open communication and high performing teams don't just appear out of nowhere. In order to have a team that gels, you need to put in the work to create a space in which all team members know the vision of your company, have clear expectations, and know how to course-correct when things go awry.
Eric Foster, a CIO with experience spanning multiple technology firms, sat down to speak with Pat and Shelli on his three-part framework for creating high performing teams. Eric also explains why it is so important that you spend time thinking about the culture you want and how to go about creating it. Listen in for tips and book recommendations so you have the tools you need to create an unstoppable team.
[00:23] - This week: Eric Foster
[01:25] - Individual all-stars or a high performance team: Reflecting on the 2004 US Olympic Basketball team
[03:06] - 3-part framework for improving team effectiveness:

[04:26] - Clarity
[06:00] - Accountability
[07:08] - Course correction

[09:34] - Integrating external resources
[15:16] - Building high-trust environments
[21:00] - Creating a strong culture
[27:38] - Building trust as a leader
[28:32] - Retaining great people
[29:32] - The Leadership Cube for aspiring leaders
[32:15] - Serving the organization
Eric Foster has been a technology executive in a variety of industries, including Distribution, BioPharmaceuticals, Medical Products, Advertising and Financial Services. He has been CIO for two Fortune 500 companies, Univar and Baxalta, and has served in IT leadership positions at Baxter International and Heller Financial, as well as CTO for Publicis Groupe. He started his career in consulting at Andersen Consulting (now Accenture). He has a bachelor's degree in Aeronautical and Astronautical Engineering from the University of Illinois.
If you'd like to receive new episodes as they're published, please subscribe to Innovation and the Digital Enterprise Insider in Apple Podcasts, Google Podcasts, Spotify or wherever you get your podcasts. If you enjoyed this episode, please consider leaving a review in Apple Podcasts. It really helps others find the show.
This podcast episode was produced by Dante32.