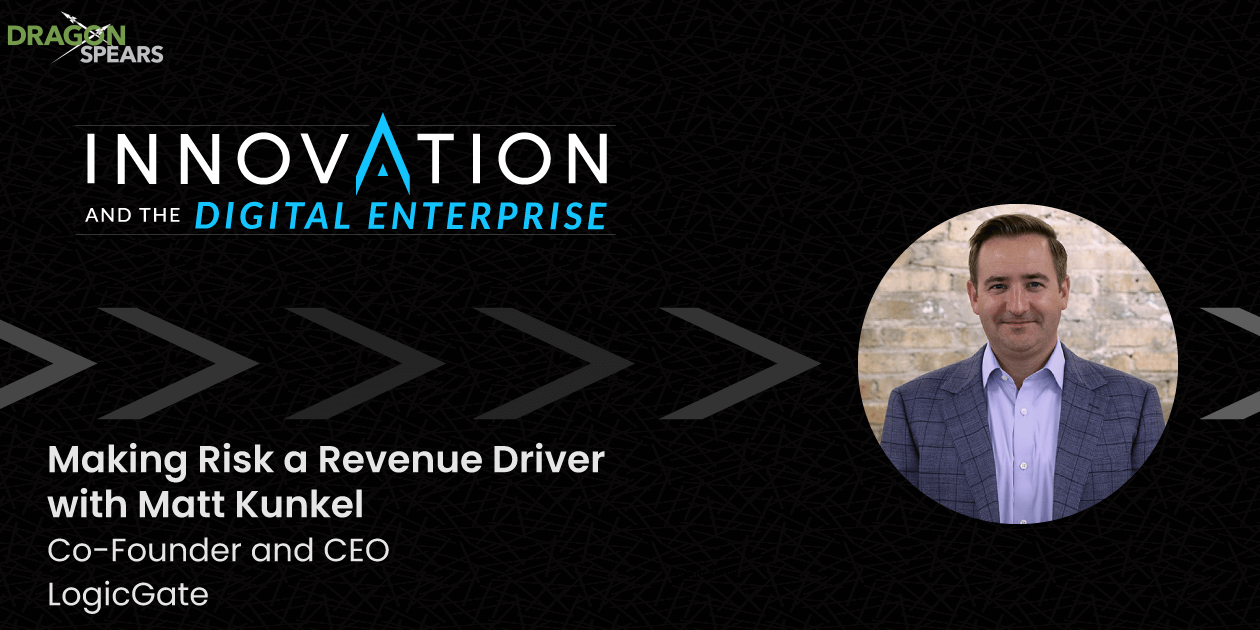 Risk management is an essential component of every organization, but not necessarily something that CEOs are excited to work on. However, Matt Kunkel, CEO of LogicGate, has a novel approach: make risk a revenue driver.
Matt joined Patrick on Innovation and the Digital Enterprise to talk shop about risk and how privacy issues have made it more interesting and necessary than ever. Matt also discusses why it's important to have clear company values and how to get everyone from the CEO to the employee on board. Finally, Matt explains why he never says no to a coffee date. Tune in for his insights.
*Please note this interview was recorded in early January, prior to the COVID-19 outbreak.
[00:23] - This week: Matt Kunkel
[01:21] - Risk intelligence with LogicGate
[04:47] - Risk as a revenue driver
[07:00] - Flexibility & ease of use
[08:53] - Automated audits
[12:57] - Democratizing application development
[14:16] - Driving value
[17:00] - Retaining talent in Chicago
[27:02] - Reinforcing core values and culture
[32:33] - Advisory board assembly
Matt Kunkel is Co-Founder and CEO of LogicGate, a Chicago-based company that enables organizations to operationalize their governance, risk, and compliance (GRC) programs using an agile technology platform. Prior to LogicGate, he spent over a decade in the management consulting space building technology solutions and GRC programs for Fortune 500 companies. At the end of 2019, he led LogicGate through its Series B financing round, raising $24.75 million in new funding. Matt is recognized as a thought leader in the governance, risk, and compliance space and regularly speaks and consults on risk and compliance topics.
If you'd like to receive new episodes as they're published, please subscribe to Innovation and the Digital Enterprise in Apple Podcasts, Google Podcasts, Spotify or wherever you get your podcasts. If you enjoyed this episode, please consider leaving a review in Apple Podcasts. It really helps others find the show.
This podcast episode was produced by Dante32.