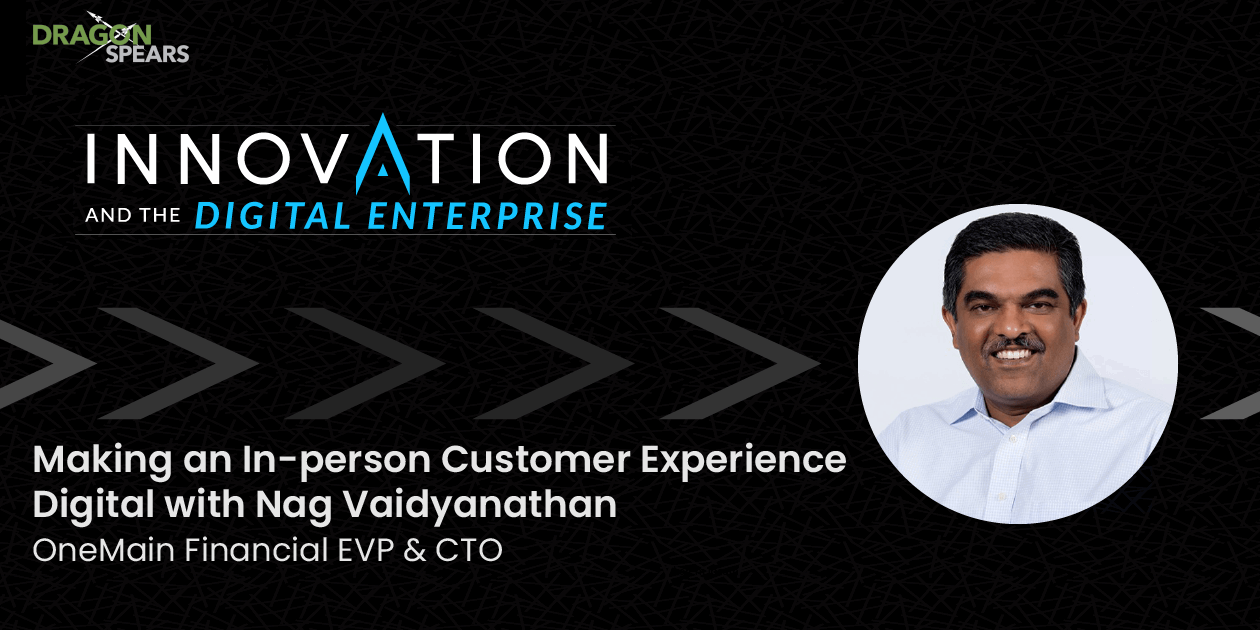 Nag Vaidyanathan is the EVP and CTO for OneMain Financial. Nag's organization is over a century old, but when the pandemic hit, the company had to accelerate the pace of its digital offerings.
This week on Innovation and the Digital Enterprise, Patrick and Shelli talk to Nag about the rapid pace of digitization at OneMain Financial, as well as Nag's experience working in business settings across the globe. Nag shares some of the cultural lessons he's had to learn (and unlearn) and offers some tips for leaders who skew toward introversion. Take a listen for more of Nag's insights.
(01:44) - OneMain Financial
(06:49) - Accelerating through the pandemic
(09:08) - Codebase complexity
(11:23) - Physical and digital coexistence
(14:12) - Diverse global experience
(19:17) - Entering a new cultural environment
(23:55) - Strategies for introverts
Nag Vaidyanathan is the Executive Vice President and Chief Technology Officer at OneMain Financial. At OneMain, Nag is responsible for building the technology capabilities to support and drive business value for OneMain's customers across channels, as well as ensuring collaborative and end user capabilities for its employees. His expertise includes application delivery and operations, global development, digital transformation, IT security, and data.
Before joining OneMain early last year, he worked as Danske Bank's Chief Information Officer, Digital Banking and Analytics and as Chief Information Officer, Personal Banking. He also spent more than 10 years as a senior director on the legacy application modernization, digital and building global development teams at Allstate.
If you'd like to receive new episodes as they're published, please subscribe to Innovation and the Digital Enterprise in Apple Podcasts, Google Podcasts, Spotify or wherever you get your podcasts. If you enjoyed this episode, please consider leaving a review in Apple Podcasts. It really helps others find the show.