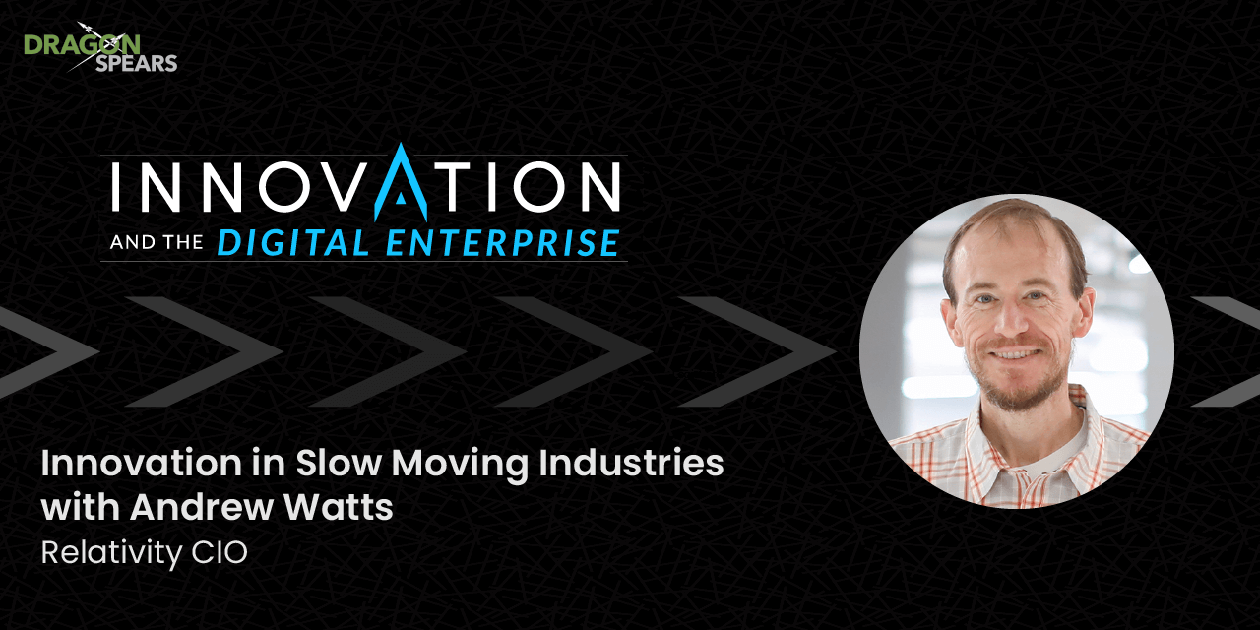 Lawyers and law firms have to handle a massive amount of documentation. Because of antiquated laws and fear of change, the legal industry has traditionally been slow to adapt to digitalization and cloud tools. That is rapidly changing in the era of COVID-19.
Relativity is a SaaS eDiscovery platform dedicated to digitizing law documents for easy records and transfers. CIO Andrew Watts joins us today to discuss how the industry is adapting, why it's so important for lawyers and firms to get on the cloud, and what Relativity is doing to be employee focused in an age where everyone is working remote. Tune in for his insights.
(01:25) - What is Relativity?
(05:29) - The legal industry of the future
(10:49) - New-hire integration
(15:35) - Seeing value in technology
(19:11) - The complex world of e-discovery
(21:50) - Cloud-enabled growth
(26:56) - Critical visionary elements
(33:07) - Keeping everybody on the same page
(36:05) - Talent first
(40:11) - Urban hiking
Andrew Watts is an experienced IT leader and currently serves as the Chief Information Officer at Relativity. As CIO, Andrew provides leadership in building and supporting Relativity's information technology along with governance and compliance processes.
Andrew has more than 20 years of experience in IT. Prior to joining Relativity in 2016, he served as the director of IT at Morningstar, an investment research and management firm. At Morningstar, he oversaw a 200-person IT department, led the information technology aspects of 30 acquisitions and two divestitures, and implemented both major system enhancements and significant technology and security improvements.
Before moving to Chicago, Andrew held several IT positions in Australia, his home country. Andrew holds a computer science degree from the University of Technology Sydney.
If you'd like to receive new episodes as they're published, please subscribe to Innovation and the Digital Enterprise in Apple Podcasts, Google Podcasts, Spotify or wherever you get your podcasts. If you enjoyed this episode, please consider leaving a review in Apple Podcasts. It really helps others find the show.