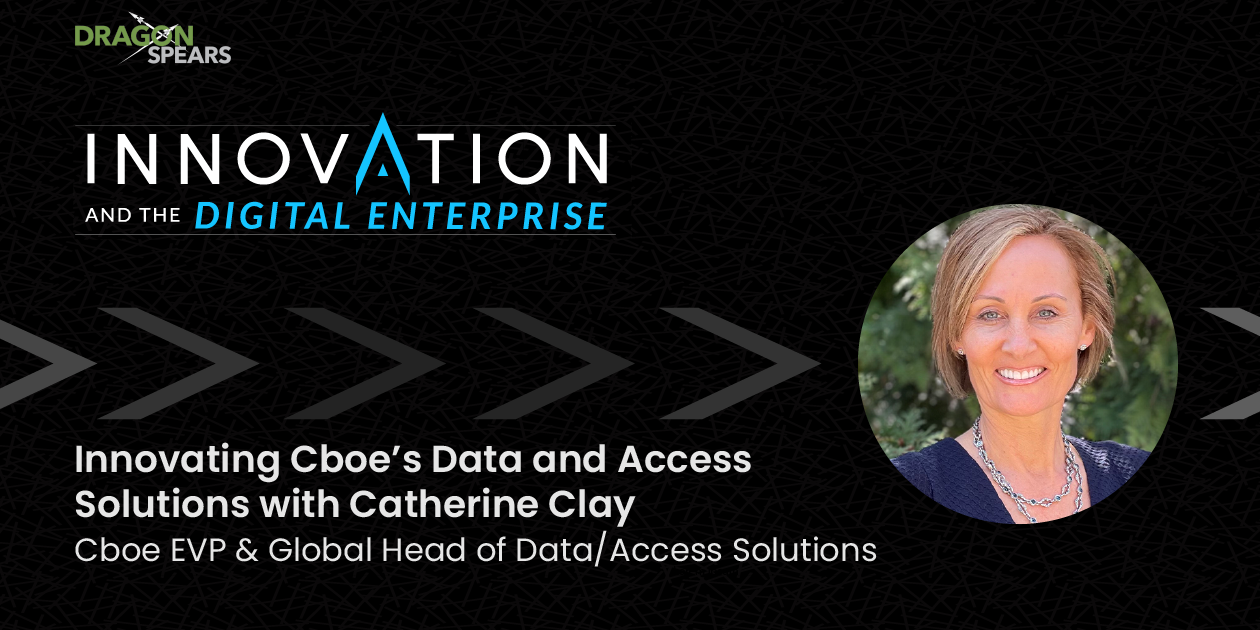 Trading exchanges are highly regulated, making the implementation of technological changes a tricky proposition. Catherine Clay, Executive Vice President of Cboe Global Markets, has had to pivot and adapt her thinking when it comes to affecting change in a large, regulated corporation.
Catherine joined Patrick and Shelli for this week's episode of Innovation and the Digital Enterprise. She stressed the importance of keeping a company's end goals in mind instead of getting caught up in the immediacy of sprints. Catherine also shared how to keep up the stamina and perseverance when you are met with obstacles. Listen for an industry expert's tips on affecting change in your organization.
(01:38) - Accelerating prosperity
(02:53) - Catherine's path to Cboe
(17:11) - Leadership retention
(22:28) - Marathon vision
(26:04) - Batteries included
(32:28) - The secret sauce
(35:19) - Mentorship
(36:28) - Trading floor inclusivity
Catherine Clay is the Executive Vice President and Global Head of Data & Access Solutions. Cathy leads Cboe Global Markets' strategic initiatives for its analytics, index, data, access, and execution services businesses.
As the CEO of LiveVol and co-founder and CEO of Thales, Cathy pioneered software solutions for quoting, trade execution, and risk management. Coupled with her previous experience trading equity and index options, Cathy continues to create high-value offerings for market participants while integrating Cboe's client-facing solutions.
If you'd like to receive new episodes as they're published, please subscribe to Innovation and the Digital Enterprise in Apple Podcasts, Google Podcasts, Spotify, or wherever you get your podcasts. If you enjoyed this episode, please consider leaving a review in Apple Podcasts. It really helps others find the show.