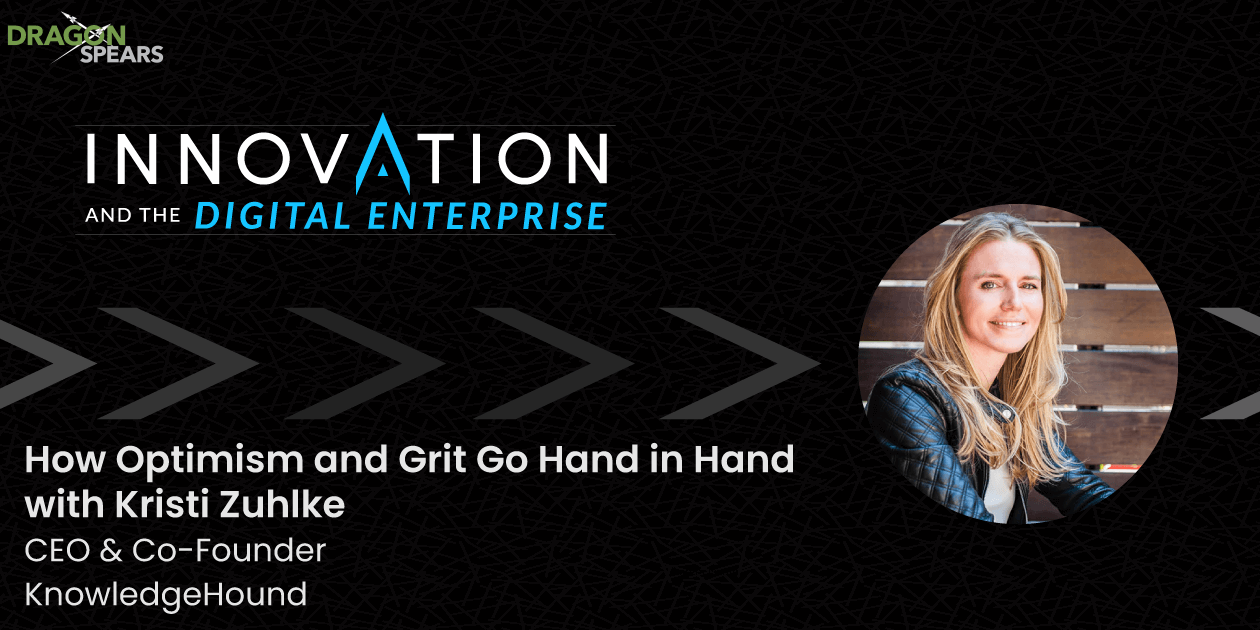 Many believe that to succeed in business, you must be a pessimist, always anticipating and preparing for the worst. But according to Kristi Zuhlke, the CEO of Knowledgehound, grit and optimism are not mutually exclusive concepts.
Kristi joins Shelli and Pat and gives listeners a window into the life of a serial entrepreneur. She explains why entrepreneurs are passionate about solving problems, why optimism is underrated in business, and how she thoughtfully adds new members to her team.
[00:24] - This week: Kristi Zuhlke
[00:47] - The idea behind KnowledgeHound
[03:38] - Entrepreneurial mentorship in the corporate world
[08:53] - Idea notebook
[10:57] - Passion for creating something new
[14:54] - Retraining optimism & pessimism
[19:56] - The difference between founders and managers
[22:19] - The Stockdale Paradox
[27:31] - Hiring into a value-driven system
[31:45] - Team first & bias to action
[34:18] - Retaining scrappiness
[39:17] - Transferring culture as a business evolves
[44:33] - Resources for women in the Chicago tech scene
An entrepreneur at heart, Kristi Zuhlke started her first business while in college. After earning degrees in Marketing and Entrepreneurship from Xavier University, she joined Procter & Gamble, working on billion-dollar brands, like Gillette, and Always. During those six years, she learned invaluable leadership, marketing, and organizational skills, but couldn't resist the urge to jump into the tech space.
Following the launch and quick sale of a smartphone app technology, in 2013, Zuhlke launched KnowledgeHound, her third and current business. Since 2013, she has been addressing a need she knows first hand and a pain point from her corporate days - the need to find answers with survey data without needing to know a coding language. As CEO of Knowledgehound, which has raised over $6 million in funding with numerous Fortune 1000 companies as clients, Zuhlke looks forward to continuing her success in the technology start-up world.
If you'd like to receive new episodes as they're published, please subscribe to Innovation and the Digital Enterprise in Apple Podcasts, Google Podcasts, Spotify or wherever you get your podcasts. If you enjoyed this episode, please consider leaving a review in Apple Podcasts. It really helps others find the show.
This podcast episode was produced by Dante32.