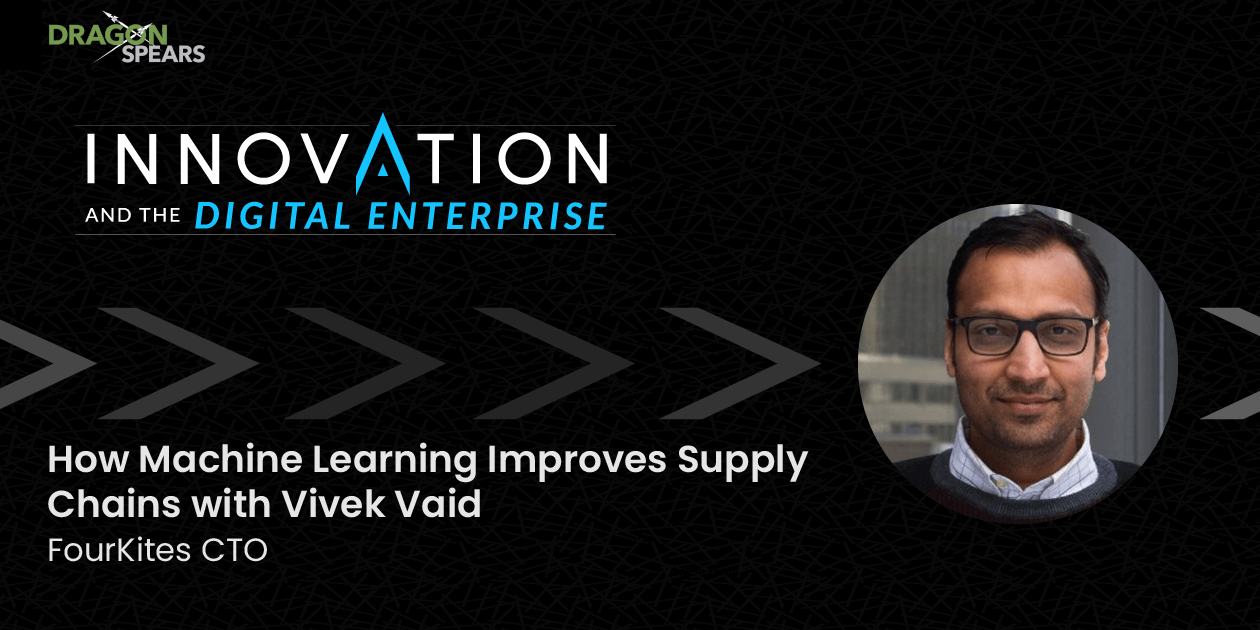 Ever wonder about the process of getting your packages from an online store to your door? This seemingly simple, everyday action is thanks to a complex supply chain with hundreds of touchpoints. FourKites is a supply chain management platform, enhanced by machine learning, that aims to make this process easier. Vivek Vaid is FourKites' Chief Technology Officer and our guest today on Innovation and the Digital Enterprise.
Vivek talked to Patrick and Shelli about technology versus product development, and his approach of doing the work that is in service to customers. He also discussed why organizations need to make decisions that take into account everyone's point of view, from the customer to the tech and sales teams.
Stay tuned for Vivek's closing advice during this time of global crisis: embrace life and do what you enjoy doing.
*Please note this interview was recorded in early March prior to the COVID-19 outbreak.
[00:24] - This week: Vivek Vaid
[01:34] - FourKites
[08:32] - Historic lack of competition
[11:15] - The difference between technical and product investment
[15:53] - Throttling up
[22:07] - Building a great team
[28:34] - CTO aspirations
[35:00] - Empathy and apathy
[37:19] - Learning from loss
Vivek Vaid serves as the Chief Technology Officer for FourKites where he leads the development of industry-leading visibility and machine learning platform for the supply chain industry. Prior to FourKites, Vivek served as the Chief Data Officer for Uptake, a leader in predictive analytics for Industrial IOT (IIOT) space. As the head of technology for Morningstar's Institutional business, Platform and Mobile technologies, he led a global team of 500+ across 13 countries. In addition, Vivek spent a decade in consulting, retail, airline and financial verticals building cutting edge products, speaking and crafting motivated teams.
If you'd like to receive new episodes as they're published, please subscribe to Innovation and the Digital Enterprise in Apple Podcasts, Google Podcasts, Spotify, or wherever you get your podcasts. If you enjoyed this episode, please consider leaving a review in Apple Podcasts. It really helps others find the show.
This podcast episode was produced by Dante32.