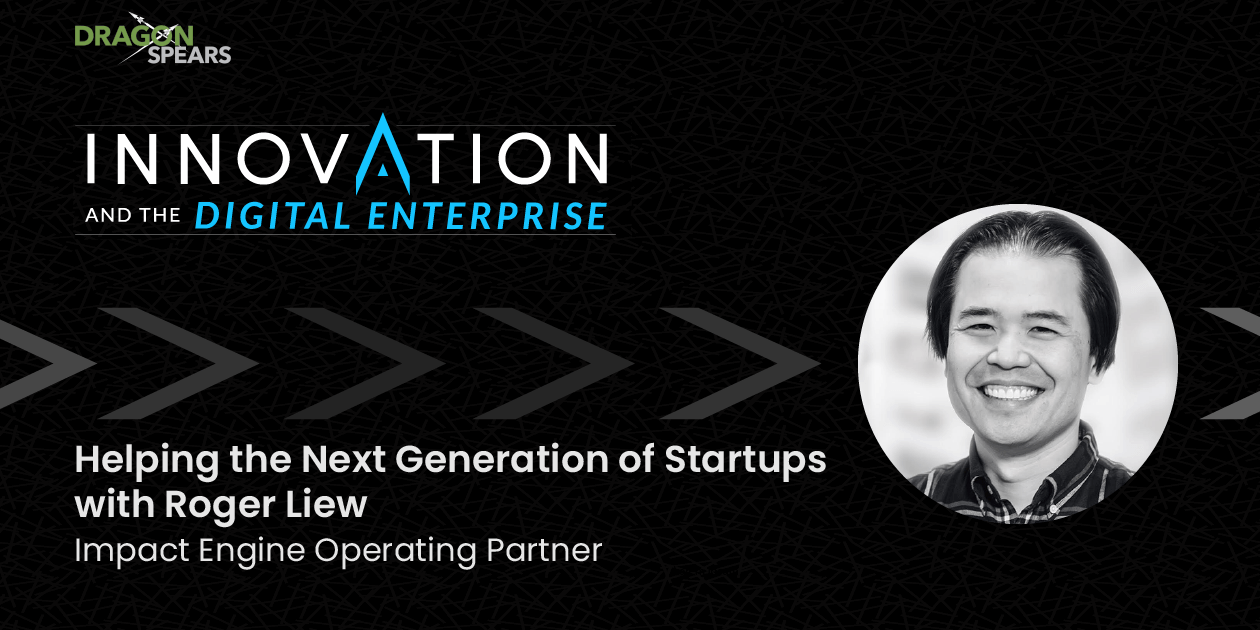 Roger Liew has a track record for leading cutting-edge teams. As the fifth employee of Orbitz, Roger led the team that created the original infrastructure powering orbitz.com. In the years since, he has helped lead many companies and has spent a lot of time leading the next generation of startups as a mentor and board member.
On today's episode of Innovation and the Digital Enterprise, Roger talked about what it means to add value to a board, why a first-time board member has a hard time switching gears from operations, and why companies that need to hire from the outside haven't done enough to develop their leaders. Take a listen to the episode for his insights.
(01:27) - Impact Engine
(03:49) - Launching Orbitz
(10:37) - ShopRunner separation
(11:54) - Disruptions are opportunities
(18:33) - Pure motives
(22:36) - Adding value on a board
(30:21) - Coaching and mentorship
Roger Liew is a partner at Impact Engine, a venture capital and private equity firm, investing in companies, driving positive impact and economic empowerment, education, environmental sustainability and health.
Roger has a long history leading technical teams at multiple startup companies based in Chicago. He most recently served as the Chief Technology Officer at ShopRunner.
He was a Senior Vice President and Chief Technology Officer for Orbitz Worldwide. Roger joined Orbitz in 2000 as a startup's Vice President of Technology as the company's fifth employee. He led the team that built the original technological infrastructure for the official launch of orbitz.com in June of 2001.
If you'd like to receive new episodes as they're published, please subscribe to Innovation and the Digital Enterprise in Apple Podcasts, Google Podcasts, Spotify, or wherever you get your podcasts. If you enjoyed this episode, please consider leaving a review in Apple Podcasts. It really helps others find the show.