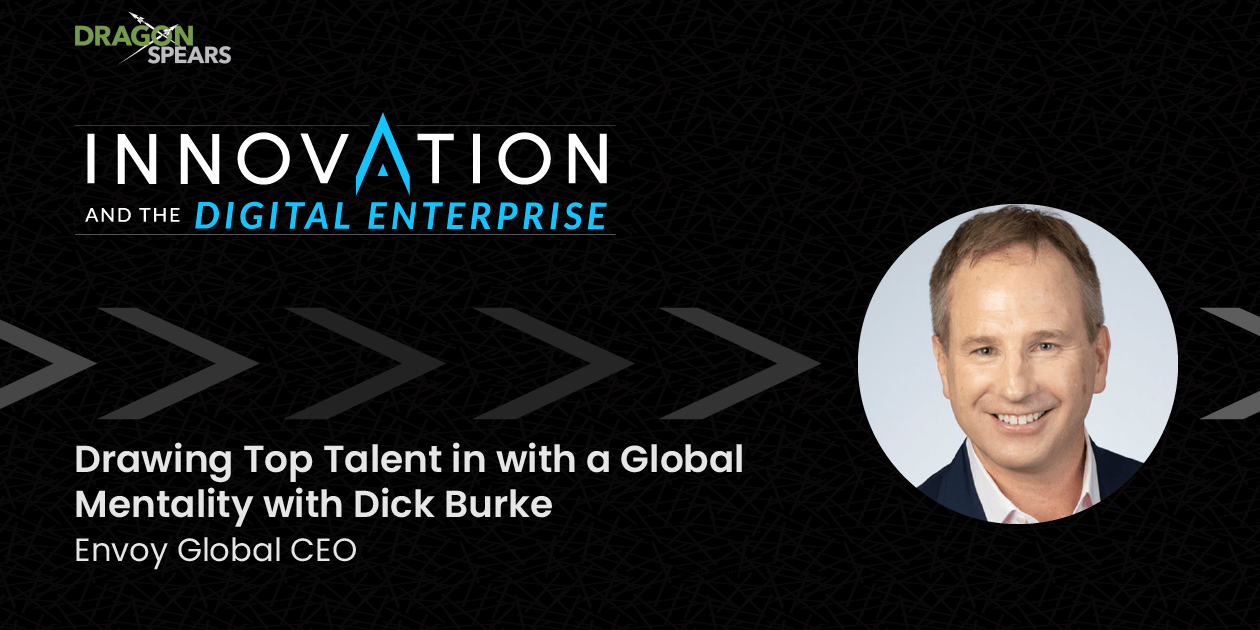 Over the course of the last 48 months, the H-1B visa program has been greatly diminished, largely by executive order. This program allows foreign students who study in the United States a path to a green card. Dick Burke is the CEO of Envoy Global, a tech leader specializing in immigration services.
Dick joined Patrick and Shelli to discuss why immigration and global mobility are essential for the US to remain a draw for top talent. Listen to learn about how immigration can open up new business opportunities across the US.
(01:20) - Navigating the immigration landscape
(02:15) - H-1B stability
(05:35) - Consequences of change
(09:39) - Both and
(13:10) - The talent cluster
(16:23) - Global mobility
(21:14) - Will America catch up?
(28:50) - The common thread
(31:31) - Recommended reading
Dick Burke is CEO of Envoy Global, the technology leader in global immigration services. Since joining Envoy in 2015, Burke has helped scale, diversify and evolve the business into the world's first enterprise platform for hiring and managing a global workforce.
Prior to Envoy, Burke was CEO at Apartments.com (subsequently sold for $585MM) and SVP for Administration of Classified Ventures (owner of Cars.com), where he saw firsthand the challenges with global mobility faced by many of today's high growth companies. A thought leader in the immigration and global mobility landscape, Burke has written and contributed to dozens of articles and podcasts centering around talent acquisition strategies, the skills gap and building global teams.
Burke received his JD from Georgetown University and started his career as a lawyer at Skadden Arps Slate Meagher & Flom.
If you'd like to receive new episodes as they're published, please subscribe to Innovation and the Digital Enterprise in Apple Podcasts, Google Podcasts, Spotify or wherever you get your podcasts. If you enjoyed this episode, please consider leaving a review in Apple Podcasts. It really helps others find the show.