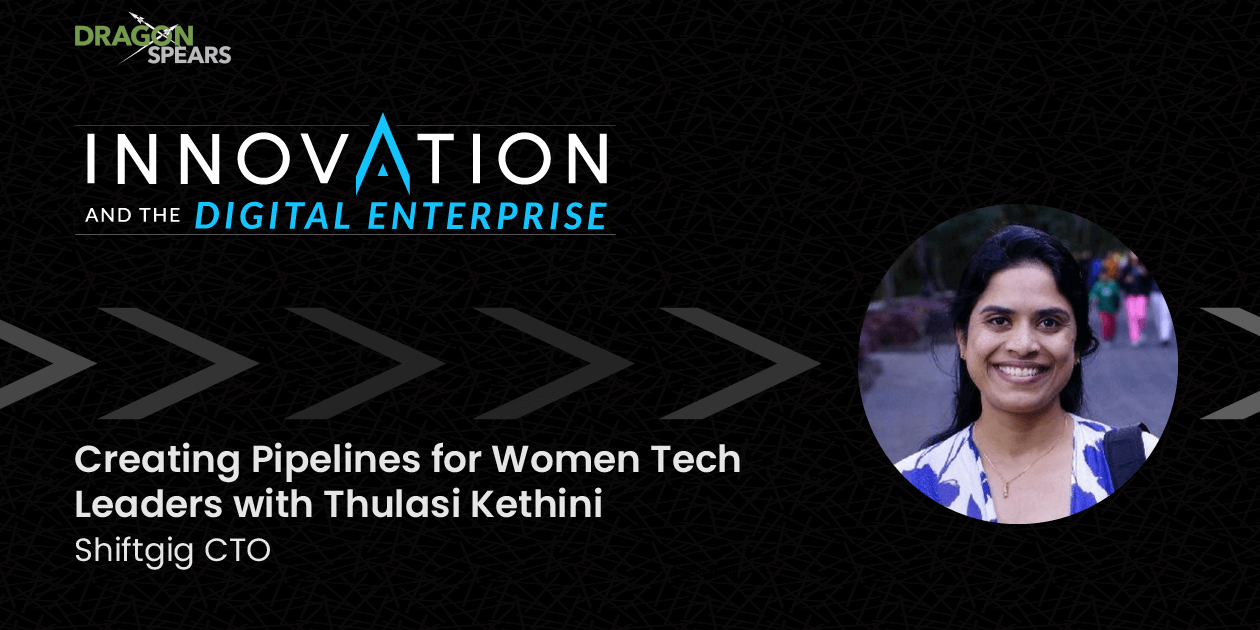 Women have been leaving the tech industry since the 90s, leaving a void for a critical perspective. Thulasi Kethini, the CTO of Shiftgig, believes that there are highly qualified women ready to take on leadership roles in the tech space. However, most companies aren't searching in the right places to find female tech talent.
On this week's edition of Innovation and the Digital Enterprise, Patrick and Shelli talk to Thulasi about how companies can create pipelines that encourage diversity as well as ways to encourage more women to enter the tech space. Listen to the episode for more of Thulasi's ideas.
(01:39) - Shiftgig
(02:50) - Women in tech
(05:42) - Hiring for diversity
(10:30) - Creating kismet
(17:22) - Technical vs. business awareness
(23:12) - Research & duplicate
(26:28) - Unlearning
(30:03) - Batteries included
(34:13) - The Motive
Thulasi Kethini is a Chief Technology Officer at Shiftgig, a workforce technology company focusing on empowering people to find local employment opportunities that fit their lifestyles, schedules and career objectives. Thulasi is responsible for the company's technology, infrastructure, web and mobile applications, security, product engineering and software architecture.
Thulasi has an impressive track record of designing and implementing large scale enterprise SAAS as well as B2C products, leveraging modern, agile development practices and building high performing engineering teams. She joined Shiftgig to drive their engineering strategy and help the company continue to grow as a technology organization.
If you'd like to receive new episodes as they're published, please subscribe to Innovation and the Digital Enterprise in Apple Podcasts, Google Podcasts, Spotify or wherever you get your podcasts. If you enjoyed this episode, please consider leaving a review in Apple Podcasts. It really helps others find the show.