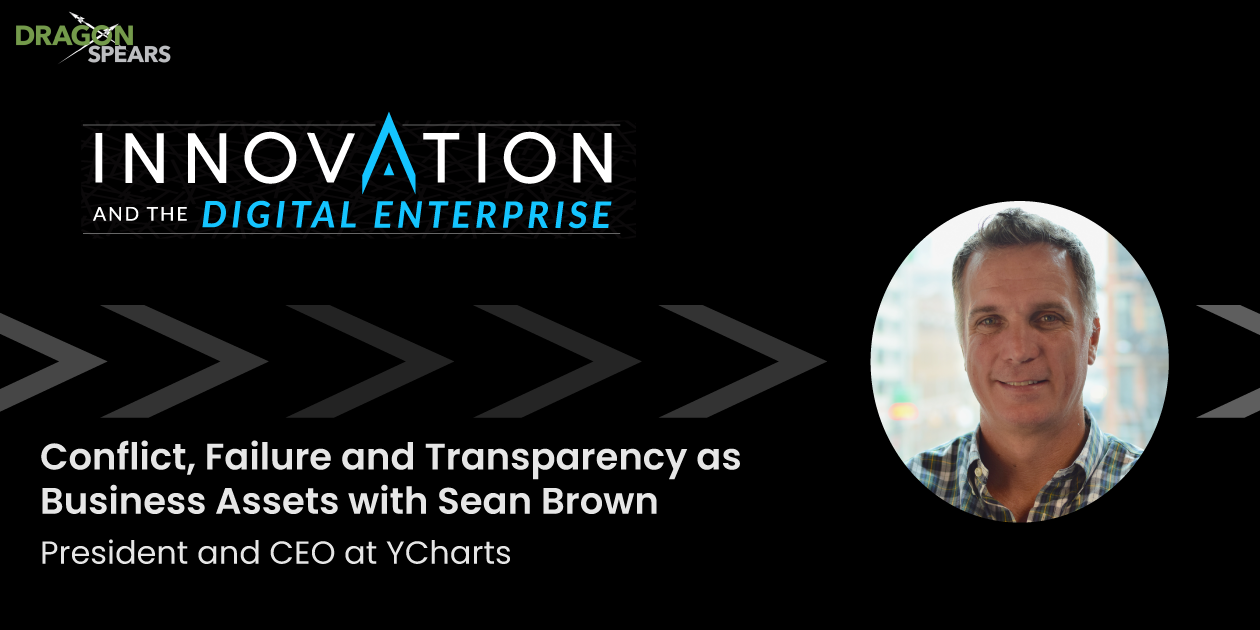 Failure isn't always a bad thing. In fact, Sean Brown, CEO of YCharts, wants to hire failures – they are, after all, risk-takers that aren't afraid to try something new. On this week's episode, Sean joins Pat for a wide-ranging conversation about the lessons Sean has learned in his 25+ years starting, selling, buying, and running various companies.
Sean talks to us about why he believes the KISS (keep it simple, stupid) philosophy works so well in business and shares his four-part playbook for developing successful companies. Listen in to find out how to best get to know your customers, how to attract top talent, and why you need full transparency at every level of your business.
[00:53] – Introducing Sean Brown, CEO of YCharts
[03:20] – Sean discusses his personal background and how he's learned from failure
[05:44] – Conflict is an inevitable part of business; how do you move on from it?
[07:02] – Why the KISS (keep it simple stupid) philosophy works so well in business
[10:22] – Why listening is the best way to get to know your customers
[13:24] – The qualities of a good product manager
[17:13] – Sean's playbook for successful companies
[20:07] – Working backward can help your team find innovative strategies for success
[24:47] – Why transparency with employees is so critical
[30:04] – Designing your recruiting process to attract "A players"
[36:48] – Why athletes are ideal hiring candidates
[46:15] – Why Sean loves to hire "failures"
Sean Brown is the President and CEO at YCharts, a cloud based investment research "Swiss Army Knife" tailor made for wealth advisors and asset managers. Sean has a 25+ year track record of guiding significant growth of public companies, private equity backed firms and startups. He has a proven process-oriented approach to achieving results, with significant experience aligning vision, product, go-to-market, culture and operational plans to achieve commercial objectives. Immediately prior to joining YCharts, he successfully led Interactive Data - 7Ticks to an acquisition by Intercontinental Exchange. Previously he held senior positions at CSG, Computer Science Corporation, and Telution. He began his career as a software developer at Accenture. He lives in the northern suburbs of Chicago with his wife, 2 children, and dog.
If you'd like to receive new episodes as they're published, please subscribe to Innovation and the Digital Enterprise Insider in Apple Podcasts, Google Podcasts, Spotify or wherever you get your podcasts. If you enjoyed this episode, please consider leaving a review in Apple Podcasts. It really helps others find the show
This podcast episode was produced by Dante32.