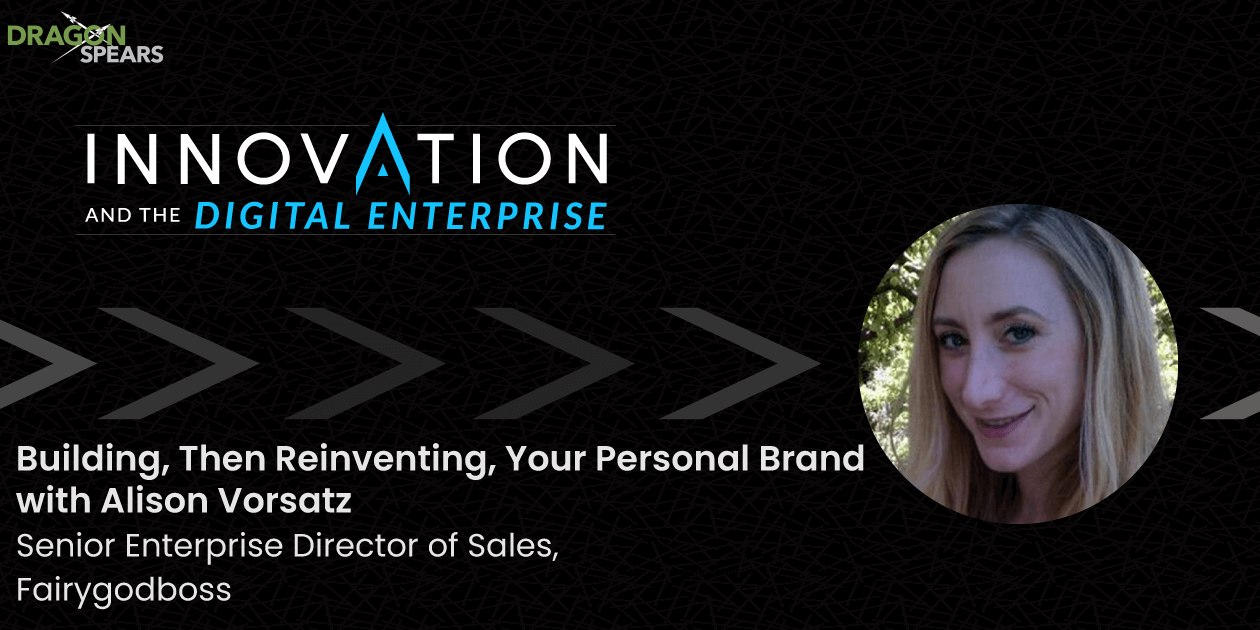 After being the only woman in the room for years at her corporate job, a string of tragedies made Alison Vorsatz reconsider her purpose. This led her on a transformational journey to Africa and ended with her finding a job at Fairygodboss where she gets to realize her dream of empowering women.
Alison joins Pat and Shelli to talk about her journey and shares insights on what it means to work on your personal brand and how that brand can open career connections.
[00:25] - This week: Alison Vorsatz
[01:14] - Helping women reach the success they deserve
[05:59] - Making a more inclusive workforce with Fairygodboss
[08:06] - Taking a chance on New York
[19:55] - Building your brand
[23:13] - Creating an authentic narrative of who you want to be
[25:09] - Starting the healing process by helping others
[32:43] - Finding a sense of purpose volunteering in Africa
[38:53] - Australian rules football
Alison Vorsatz is the Senior Enterprise Director of Sales at Fairygodboss. In 2016 Alison left her career as a Managing Partner at Verizon Communications to develop and lead a female empowerment program across East and Southern Africa. In addition to her dynamic professional life, Alison is an athlete who has represented the USA, a world traveler to over 75 countries, and an avid philanthropist. Alison holds a Bachelor of Arts degree in Psychology from the University of California, Santa Barbara.
If you'd like to receive new episodes as they're published, please subscribe to Innovation and the Digital Enterprise in Apple Podcasts, Google Podcasts, Spotify or wherever you get your podcasts. If you enjoyed this episode, please consider leaving a review in Apple Podcasts. It really helps others find the show.
This podcast episode was produced by Dante32.