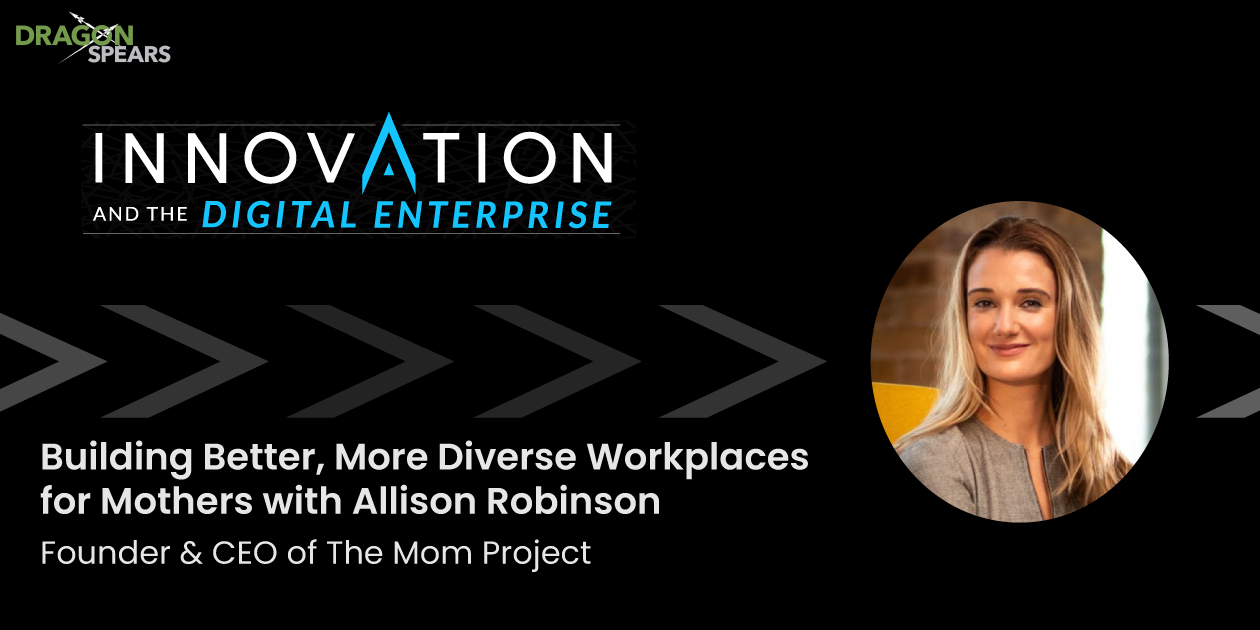 It seems like every entrepreneur's background story starts with the same idea: scratching their own itch. For today's guest, Allison Robinson, the problem wasn't how to use some new technology or improve an existing product. It was how to return to the workforce as a mother.
Finding herself looking for the resources she needed and coming up empty, Allison founded the Mom Project to help one of the most underserved parts of the population: mothers. Pat and Shelli talk to Allison about her work expanding opportunities for mothers, the rise of the gig economy, and how the Mom Project matches experienced mothers with companies desperately looking to hire.
[00:50] - Allison's background and an intro the Mom Project
[03:11] - Job opportunities offered by the Mom Project
[04:58] - The gig economy in the workforce
[05:56] - How the Mom Project is breaking into new job arenas
[06:38] - How can companies stand out with the Mom Project
[09:47] - Expanding to other cities
[10:14] - Who does the Mom Project engage with
[11:45] - The current recruitment space
[13:21] - How companies employ the Mom Project workers
[14:45] - The effects of the low unemployment rate
[16:06] - Allison's favorite books and recent reads
[17:35] - Pat asks Allison what the biggest lesson she's learned
[19:47] - The Mom Project's growth
[20:28] - Dads within the Mom Project
[21:20] - Advice to founders
[22:05] - Suggestions for people scared to return to the workforce
After having her son Asher in 2015, Allison identified how universally challenging it can be for American mothers to juggle the demands of motherhood with a full-time career and decided to tackle the issue on a national scale. Prior to founding The Mom Project, Allison spent 8 years at Procter and Gamble working on go to market strategies for leading household brands with a special focus on moms during her tenure on the Pampers brand. As CEO, Allison is responsible for delivering on the company's mission of building a better workplace for women while supporting our customers through innovative talent solutions that help them attract and retain a diversity of backgrounds and perspectives they need to propel their businesses forward.
If you'd like to receive new episodes as they're published, please subscribe to Innovation and the Digital Enterprise Insider in Apple Podcasts, Google Podcasts, Spotify or wherever you get your podcasts. If you enjoyed this episode, please consider leaving a review in Apple Podcasts. It really helps others find the show
This podcast episode was produced by Dante32.