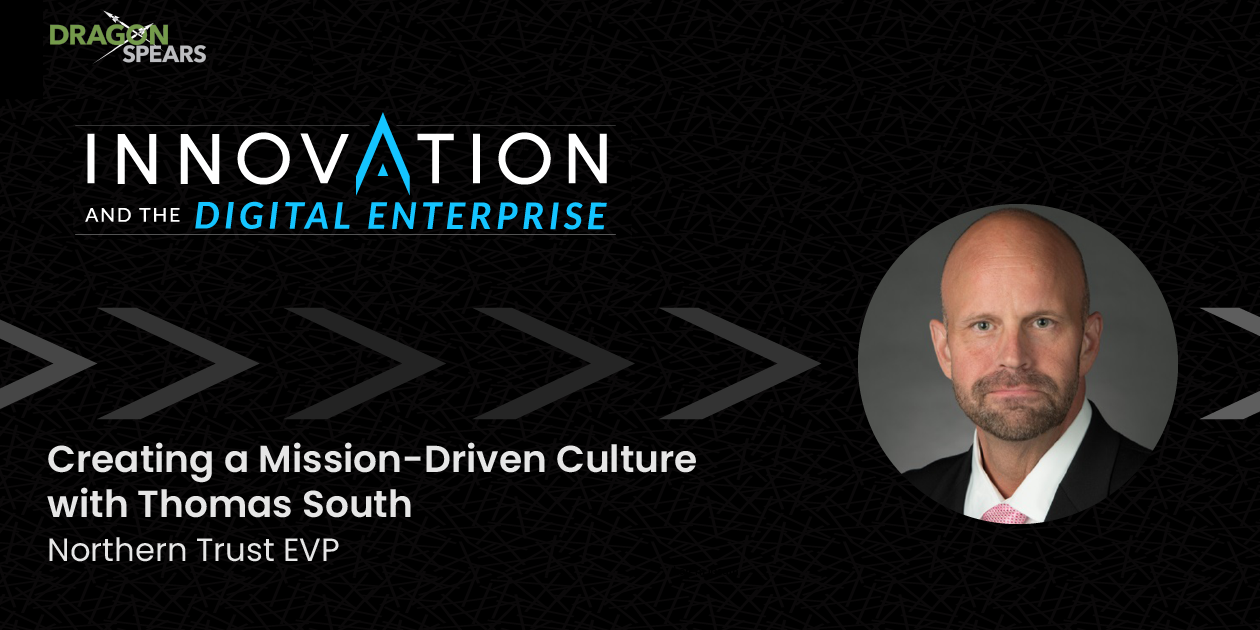 When it comes to attracting talent, Thomas South believes it's not necessarily about being specialized or competing based on benefits packages alone. Rather, he believes that maintaining a mission-driven culture is key to recruiting employees that will thrive in your organization.
As Chief Information Officer of Northern Trust, Tom oversees teams of technologists with extensive knowledge of the financial industry. While technology is integral to the company's path forward, Tom has found that human touch is needed to complement an expanding suite of digital tools.
He joined Patrick and Shelli to discuss why mission-driven values are important to any business, as well as how to balance human knowledge and experience with increasingly remote, online environments.
(01:02) - Northern Trust
(04:16) - Competitive edge
(07:29) - High-touch service
(11:20) - The war on talent
(15:23) - Remote-only employees
(22:06) - Agents of change
(27:04) - Cross-training
(32:57) - Human-centered design
Thomas A. South is an Executive Vice President at The Northern Trust Company and currently serves as Chief Information Officer for the Firm. Tom was appointed Executive Vice President as head of Enterprise Business Architecture in February 2016, responsible for business unit technology strategy development, operations change management, and location strategy to support a scalable global operating model.
Prior to joining Northern Trust, Tom served in technology leadership roles at both Automated Concepts Inc. and Ace Hardware Corporation. Tom is active in volunteering and fundraising in various United Way and Make-a-Wish related activities and is seeking opportunities to provide greater support for gender diversity in the STEM fields.
If you'd like to receive new episodes as they're published, please subscribe to Innovation and the Digital Enterprise in Apple Podcasts, Google Podcasts, Spotify, or wherever you get your podcasts. If you enjoyed this episode, please consider leaving a review in Apple Podcasts. It really helps others find the show.