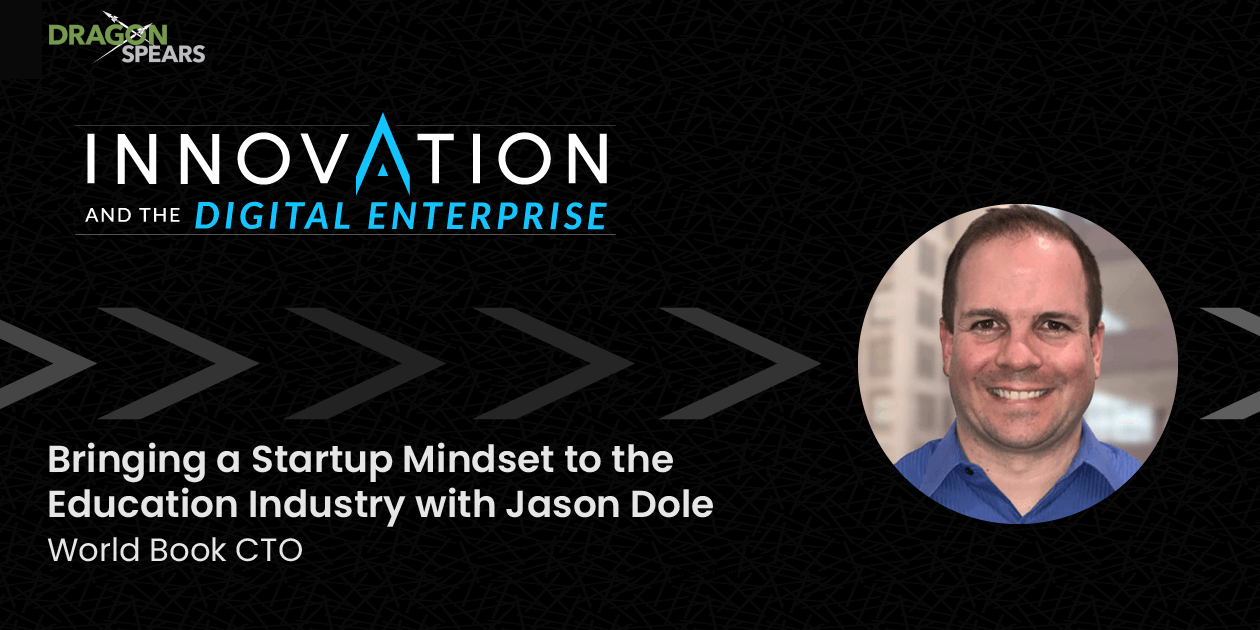 The education industry has long faced barriers to innovation in the digital space. Jason Dole, CTO of World Book, wants to change this.
Jason has spent his career working in the startup space, and it's that spirit of innovation that he believes will help drive meaningful change at such an established brand. He joined Patrick for a discussion that touched upon points such as putting people on teams based on mindset and influencing people in key positions to help with company buy-in. Tune in for Jason's advice.
*Please note this interview was recorded in late 2019 prior to the COVID-19 outbreak.
[00:25] - This week: Jason Dole
[01:01] - Combining startup innovation with enterprise
[03:08] - Creating a fertile ground for innovation at World Book
[06:07] - How a CTO becomes the instigator of change
[07:07] - Small wins in the window of digital transformation
[09:13] - Creating urgency
[13:23] - Taking advantage of the new wave of disruption
[20:07] - Gamification
[24:05] - Will colleges remain relevant?
[29:54] - Hiring the right people for the right role
[35:57] - How to learn fast
[38:02] - Zero to One
Jason Dole is the CTO of World Book Inc. Prior to joining the team, he worked for various companies in the startup space.
If you'd like to receive new episodes as they're published, please subscribe to Innovation and the Digital Enterprise in Apple Podcasts, Google Podcasts, Spotify or wherever you get your podcasts. If you enjoyed this episode, please consider leaving a review in Apple Podcasts. It really helps others find the show.
This podcast episode was produced by Dante32.