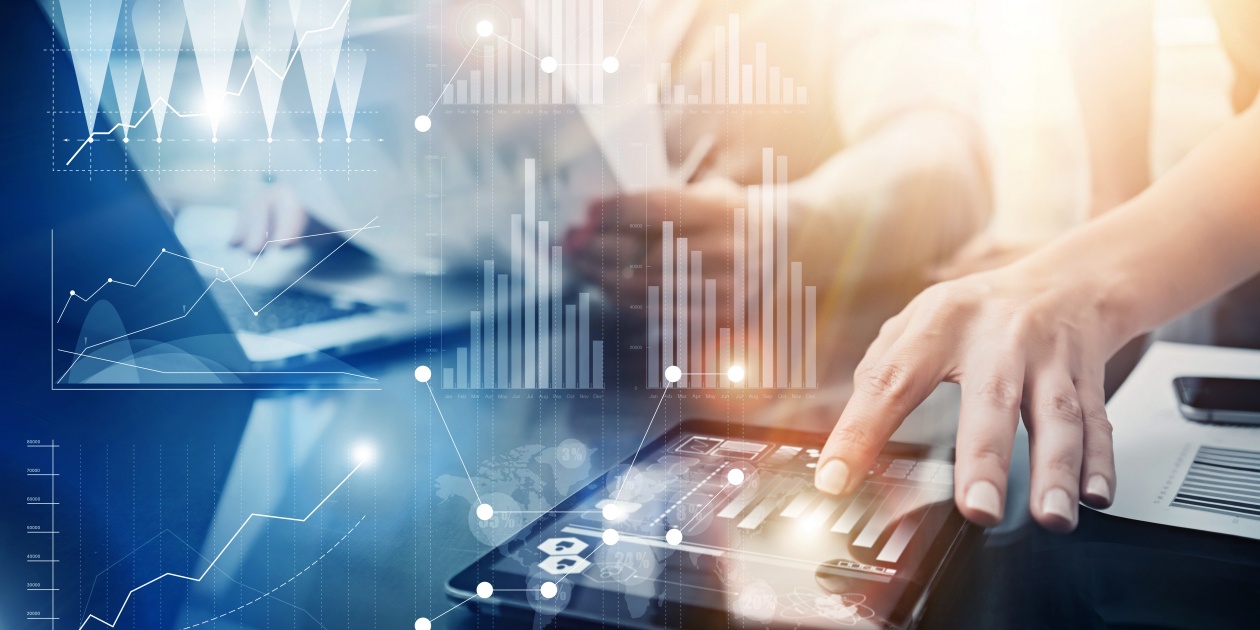 Anything that gets measured and watched will improve. That's why it's valuable to leverage business intelligence tools that deliver insights throughout your organization. SQL Service Reporting Services, or SSRS, has been generating reports for countless companies for years. Recently, Microsoft has been putting more emphasis on its new Power BI service. With all the hype, you may be asking yourself if you should migrate that old SSRS service, or would it just be a waste of time and resources?
In this article, I've outlined several points to help you decide if Microsoft Power BI is right for your organization.
Pros
It's easy to make flashy looking charts
One thing you'll notice upon opening the Power BI desktop application is the variety of charts you can create. Instead of having to settle for a table of data, you can create line charts, pie charts, bar charts, even filled maps. If your target audience enjoys flashy visuals, Power BI has them.
Each user can build a custom dashboard
With appropriate permissions, any user can create their own custom dashboards. Whether by selecting a report someone else developed, or by creating their own, a user can pin a report to their desktop to suit their individual needs. This is a quick way to avoid having to continually dig through directories to find frequently viewed reports and can simplify the lives of your users.
Connect to many data sources
One significant advantage Power BI has over SSRS is the variety of data sources it can draw from. SSRS can connect to the data sources you'd expect - Microsoft SQL Server, Microsoft Azure SQL database, Oracle, and others. Power BI, on the other hand, can connect to any of hundreds of sources. This includes a wider variety of databases, Excel, CSV files, even content packs from Google Analytics, Marketo, and Salesforce. If you have data coming from more than a traditional database, Power BI is the way to go.
Inexperienced users can build simple reports
Unlike SSRS, Power BI was built to make it easy for non-developers to create their own reports. Now, a user doesn't need to know the difference between a left join and an inner join to create a meaningful chart. However, experience with Excel and other Microsoft tools is a plus, and more than likely you'll need to go through the documentation if you're going to build anything complicated.
Cons
Migrating from SSRS to Power BI is difficult
Power BI wasn't designed with SQL in mind, and as someone accustomed to writing reports in SQL, I didn't have a smooth transition. If you plan to migrate existing reports from SSRS to Power BI, it's likely you'll need to recreate the reports from scratch. I found the query functionality to be unintuitive with a strange syntax. A migration to Power BI may not be easy on the reports or the developers.
Unintuitive controls and errors
"This query contains transformations that cannot be used in a live connection." What does that mean? After hours of googling, I still can't tell you. The error messages I came across during my brief time developing in Power BI left me stumped, and I often resorted to rebuilding queries from the ground up. The project I worked on had a short lifespan, so I couldn't take advantage of Microsoft's learning paths. As a long-time Microsoft developer, I found many features beyond creating simple reports to be obtuse and unintuitive.
Conclusion
If you're currently using SSRS and it's suiting your needs just fine, migrating may be costly and not provide a lot of added benefits. I'd only recommend migrating if you're looking to build many new reports or you need reporting on a variety of data sources. If you're writing your reporting services from scratch, Power BI is the way of the future. For guidance from an experienced team,
.