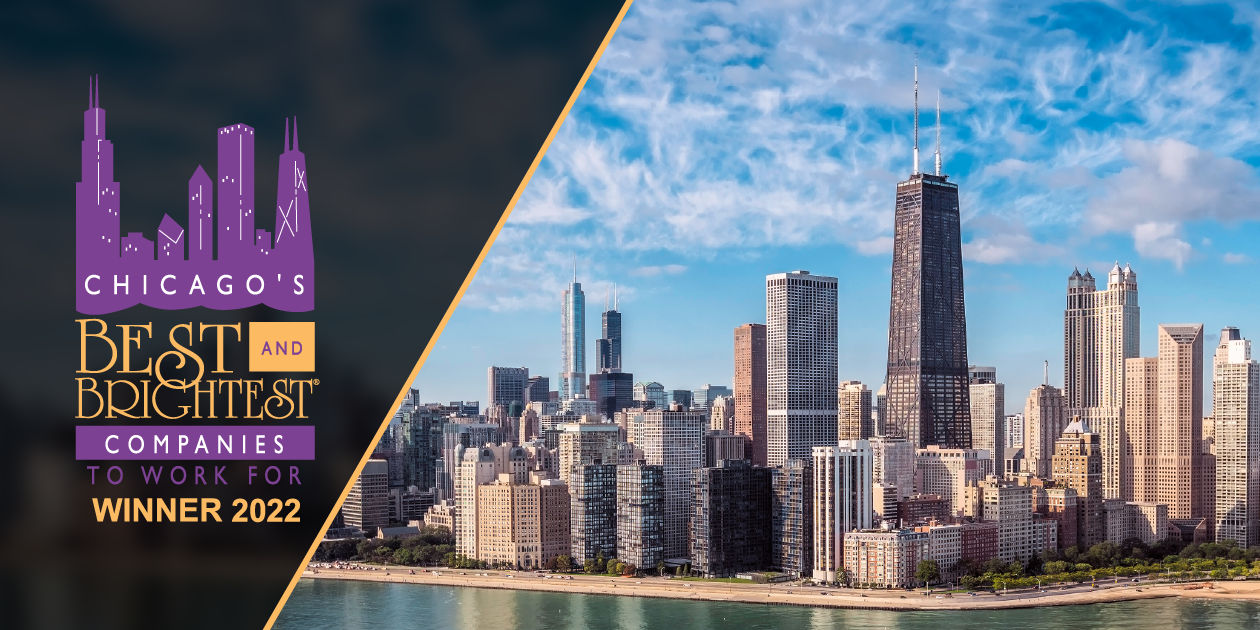 For the sixth consecutive year DragonSpears, a Midwest-based software consulting firm has been named one of "Chicago's Best and Brightest Companies to Work For®" in 2022. This award is presented by the National Association for Business Resources (NABR).
The Best and Brightest Companies to Work For® program identifies and honors organizations that display a commitment to excellence in their human resource practices and employee enrichment. Organizations are assessed based on categories such as communication, work-life balance, employee achievement and recognition, diversity, recognition, retention and more. There were over 900 nominations this year and DragonSpears is honored to have achieved this award.
"At DragonSpears, no two years or even two days are the same. I appreciate the opportunities for taking on new challenges and constantly elevating to new heights." - Natalie Lopez, General Manager
DragonSpears has implemented many ways to keep our remote workforce connected and inclusive. We started a Diversity, Equity, and Inclusion Task Force made up of DragonSpears employees, implemented a tool called "Donut" that encourages randomized employees to meet for coffee virtually, and created a calendar of in-person events while holding remote social lunches and happy hours on a weekly and monthly basis.
At DragonSpears we are always striving to provide a productive and supportive environment for our employees to grow within their careers. We continue to provide our employees with numerous benefits, including:
Flexible Work Environment
Quarterly Bonuses
Monthly Work from Home Stipend
Continuing Education Opportunities
401(k) Retirement Plan
Generous Medical, Dental and Vision Insurance Plans for Employees.
"I can't express enough how incredible it's been working at DragonSpears and watching team members grow over the years. The evolution of the company has allowed all of us to seek out new opportunities and challenges to strengthen and hone our skills in ways I never could have predicted. I'm so proud of this team and can't wait to see what the future holds!" – Caitlin Whitworth, Project Manager/Team Lead