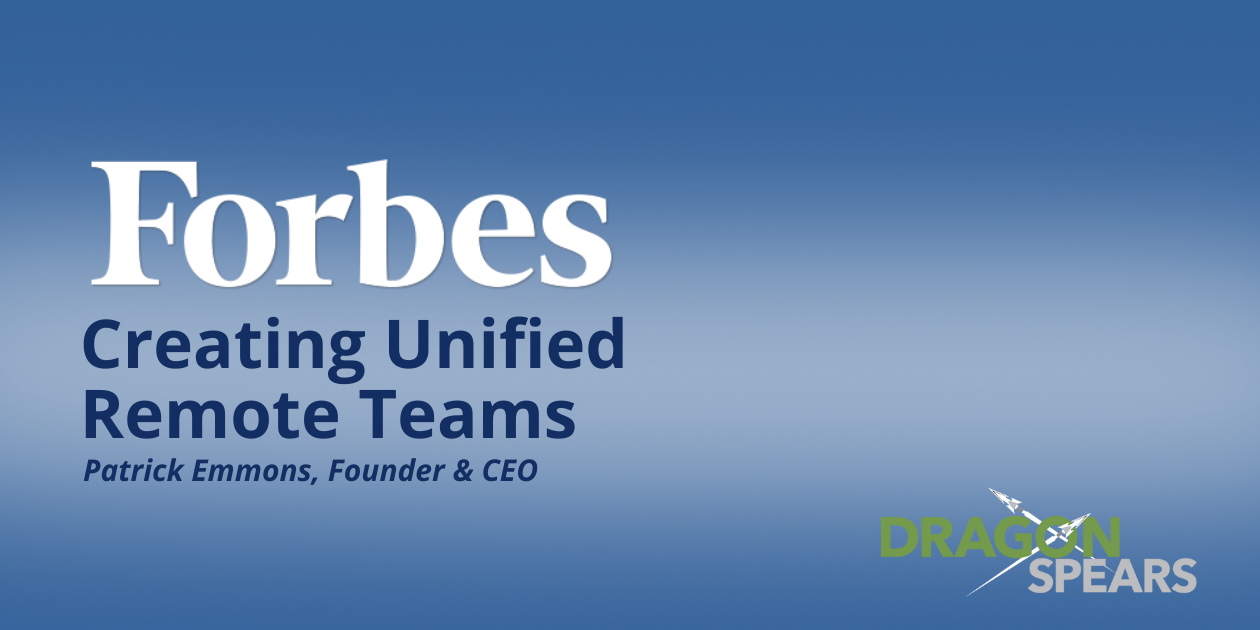 Companies around the globe are transitioning from the traditional in-person office to a work-from-home environment. Remote work offers challenges, and building strong team dynamics can be one of them.
Several members of the Forbes Technology Council shared tips to build united online teams. Patrick Emmons, Founder and CEO of DragonSpears, suggested "a remote-first approach." "Everything you do must be done so remote workers can join in," he added. As online teams become more common, fostering a culture where all team members feel connected is critical.
Read the full article here.