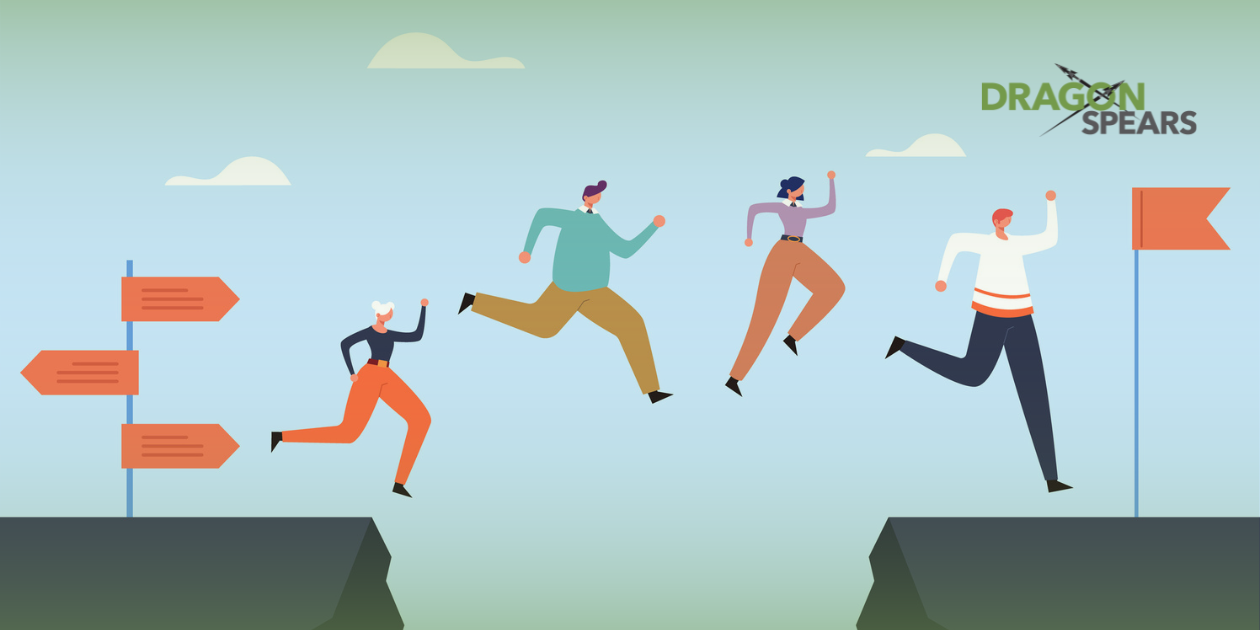 If asked, most leaders today would say that their teams are healthy, but how do they know? There aren't always clearly defined processes to quantify success or manage team dynamics, making it challenging to understand team health.
Patrick Lencioni, best-selling author of 11 books on business management, one of the founders of The Table Group, and the pioneer of the organizational health movement, identifies the five core dysfunctions that hold teams back: 1) absence of trust, 2) fear of conflict, 3) lack of commitment, 4) avoidance of accountability, and 5) inattention to results.
Here are some tips on how leaders can overcome these obstacles and improve team health.
---
Absence of Trust
For healthy teams to prosper, there must be open and honest communication. Having the courage to ask difficult questions and engage in often uncomfortable conversations is not easy but goes a long way in building trust with teammates. To build trust, team members must engage in difficult conversations.
When initiating a difficult conversation with a colleague, a good way to start the discussion is by saying, "I don't want this to upset you. I want to have a productive conversation". Setting the stage prepares the teammate for what's to come, so intentions are clearly defined.
Fear of Conflict
Does conflict arise within your team, or does everyone play the get-along game? Healthy teams should be able to disagree with one another respectfully. When individuals are committed to the team's success, they push each other hard to ensure everyone is accountable for their obligations. A team is unstoppable when people feel comfortable sharing their disagreements. Starting a conflict, especially when the team knows it will result in a productive conversation, builds trust, and creates a better outcome.
Overcoming the fear of voicing disagreements is a big step toward healthy team dynamics.
Lack of Commitment
Commitment is completing tasks on time without making excuses. Voicing opinions when there's disagreement is healthy, but there must be a balance to committing to a job, even when conflicting opinions exist. A healthy team will fully commit to completing a task even when disagreeing.
Accountable team leaders must make the decision, and even if team members oppose, they must respect and trust them to make the right decision. To prove commitment and build trust, say, "I disagree, but I commit to going 100% to make it work."
Healthy teams are prepared to listen, not react.
Avoidance of Accountability
It's up to the team leaders to clarify each team member's roles, responsibilities, and expectations. Part of being on a team is holding each other accountable for the tasks that need to get done. When a team member falls behind, ask questions like, "Why didn't you get this done? What changed? Why isn't the team improving?" Being accountable is accepting when a mistake has been made and asking for help when needed.
Don't be afraid to seek assistance from your team. Asking for help is essential for building successful teams.
Inattention to Results
A team's most significant battle is when there are divided silos. High-performing teams don't focus on an individual's success but the entire team's outcomes. Healthy teams are established when everyone cares about one another and commits to helping the team succeed.
Shift focus to the results desired by the team instead of individual results and support teammates to stay on track.
---
As Lencioni says, "Great teams are not born; they are made." Understanding the five dysfunctions of teams is the first step in improving team health. Leaders and managers can use their skills to effectively overcome the five common team dysfunctions to build healthy relationships and trust.