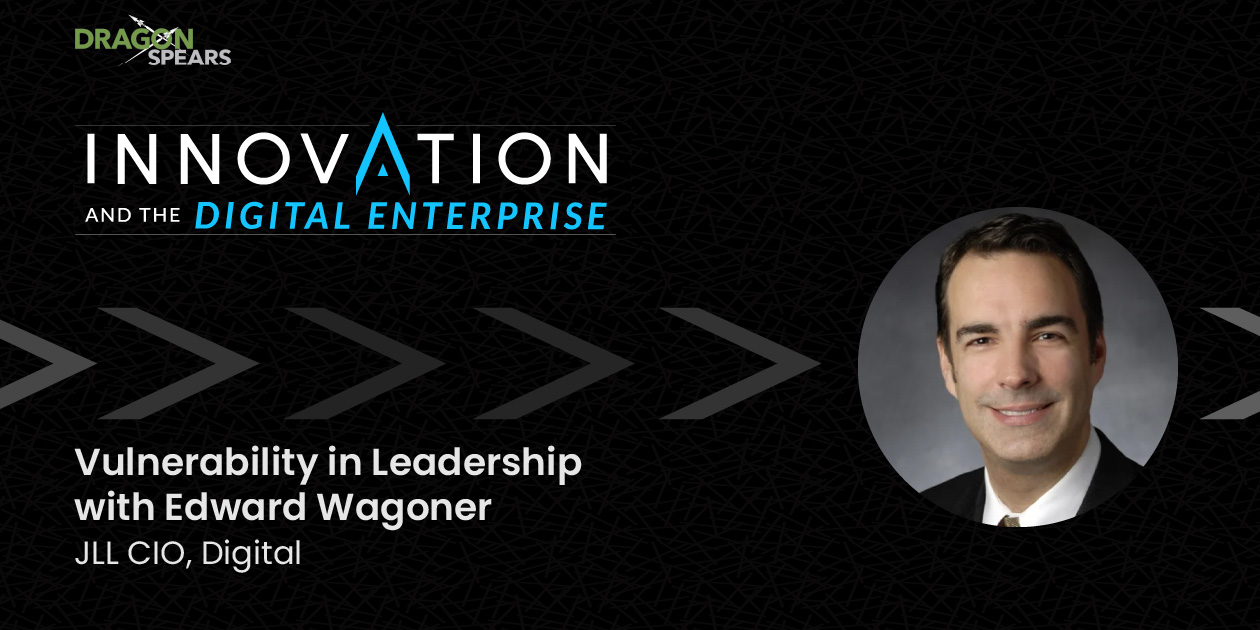 Edward Wagoner, CIO of JLL, acknowledges what many C-suite executives do not: leaders are human. In his 26 years at JLL, Edward has seen tremendous company growth—investment in data and proptech, the purchase of two AI companies, and a serious effort to recruit the highest-level data scientists—and he's had to grow as well.
In this episode, Edward talks about innovating the ways that we work together (in digital and physical space) and building environments that suit meaningful collaboration. He shares insight into JLL's expansion and investments, including their focus on sustainability. Reflecting on his own journey, Edward discusses the essential role vulnerability holds in personal and professional growth and the obstacles he's overcome to lead with authenticity.
(1:25) – Looking ahead at JLL
(7:46) – Examining and improving carbon impact
(11:19) – Bringing in the best of the best
(14:58) – CIO community in Chicago
(16:29) – Acceleration from COVID-19
(18:16) – Examining the hybrid approach
(24:22) – Soliciting feedback
(29:48) – Ed's journey
(33:52) – "Do glass-breaking change on yourself"
(37:30) – Working with difficult people
(39:13) – The power of authenticity
About Our Guest
Edward Wagoner is the Chief Information Officer at JLL, focusing on the intersection of the digital and physical workplace. He has worked in various capacities at JLL over his 26-year career in the company, and he holds a bachelor's degree from Bob Jones University. In his personal and professional life, Edward operates under the principles of authenticity, vulnerability, and transparency.
Subscribe to Your Favorite Podcast
If you'd like to receive new episodes as they're published, please subscribe to Innovation and the Digital Enterprise in Apple Podcasts, Google Podcasts, Spotify, or wherever you get your podcasts. If you enjoyed this episode, please consider leaving a review in Apple Podcasts. It really helps others find the show.