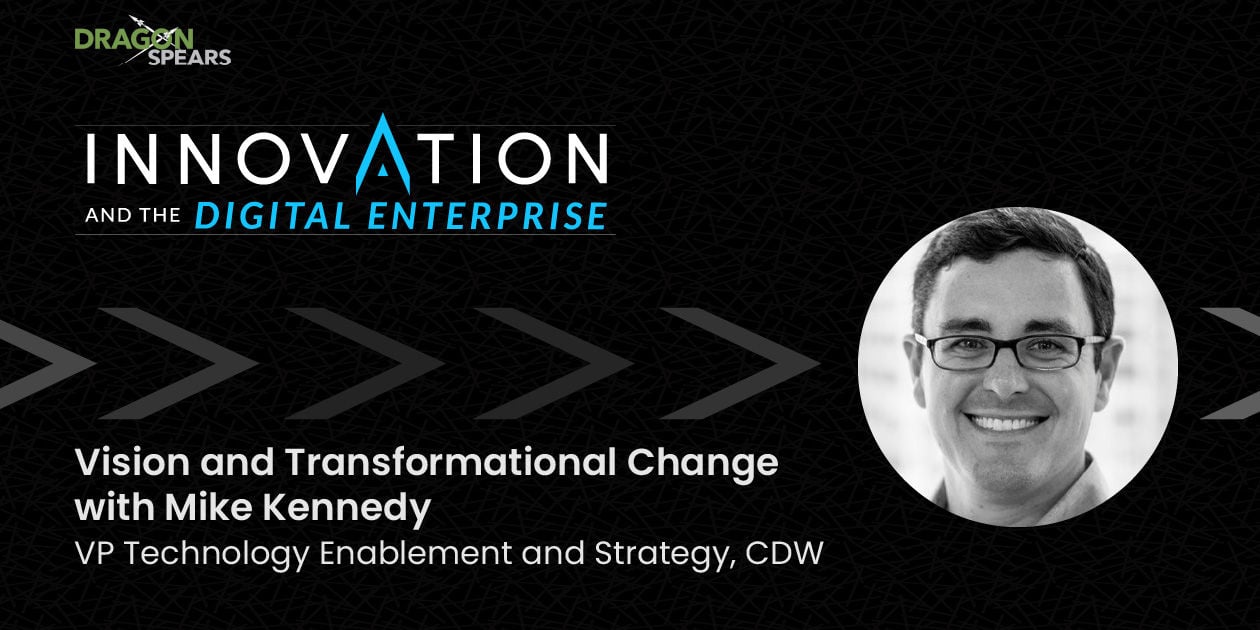 It is all about the people, the process, and the technology for Mike Kennedy, VP of Technology, Enablement, and Strategy at CDW and U.S. Army veteran. Whether analyzing processes, recruiting and retaining great employees, and implementing new technologies, Mike is invested in holistic transformation.
In this episode, Mike Kennedy discusses the importance of "little i" innovation, motivating employees, and inclusion in decision-making. He shares insight into a VSOM approach and agile practices while diving into processes. Later in the episode, Mike reflects on hiring and training the right personnel, including military veterans, and connecting with talented people early in their careers.
(02:00) – People, process, and technology
(04:13) – Recruiting and retaining
(06:19) – VSOM
(08:50) – The nature of collaboration
(09:36) – SaaS solutions
(10:48) – "little i" innovation
(14:27) – Agile practices
(18:08) – Pushing down decision-making
(20:46) – Investing in early careers
(20:59) – Offering the right incentives
(26:34) – Working with veterans
About Our Guest
Mike Kennedy is the Vice President of Technology, Enablement, and Strategy at CDW. He holds an MBA from Gies College of Business at the University of Illinois Urbana-Champaign and has led strategic business planning at HERE Technologies and The Marketing Store. Mike served in the U.S. Army from 2000 to 2005 after receiving a bachelor's degree from the United States Military Academy at West Point.
Subscribe to Your Favorite Podcast
If you'd like to receive new episodes as they're published, please subscribe to Innovation and the Digital Enterprise on Apple Podcasts, Google Podcasts, Spotify, or wherever you get your podcasts. If you enjoyed this episode, please consider leaving a review on Apple Podcasts. It helps others find the show.