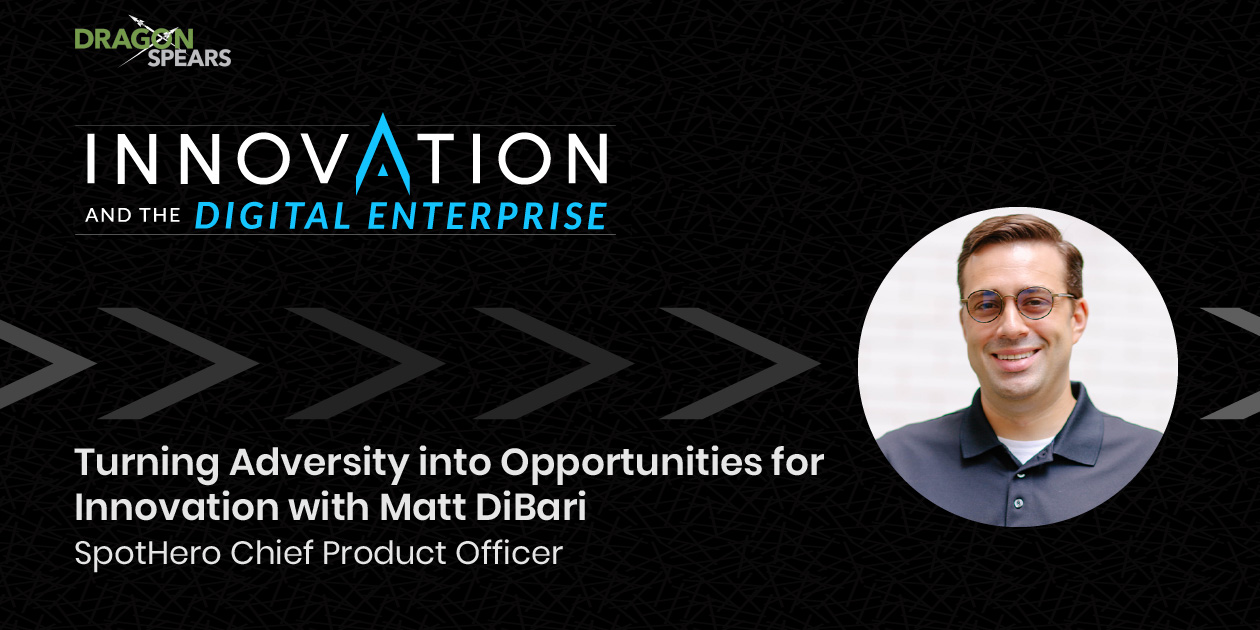 Experiencing a sudden revenue drop is a formidable challenge for any business. When SpotHero found themselves there at the start of the pandemic, the team took it as an opportunity to pause and rethink their business.
In this episode, Matt DiBari, Chief Product Officer at SpotHero, talks with Patrick and Shelli about how creative thinking and a strong team foundation allowed SpotHero to weather the sudden downturn. He also discusses how a culture of looking around corners and reacting with wonder fuels innovation both today and for the company's 'horizon 3' plans.
(04:19) - COVID's influence on parking trends
(08:06) - Weathering a significant revenue downturn
(13:09) - Transparency to countering uncertainty
(16:17) - Looking around corners to maintain an edge
(23:17) - Remember to react with wonder
(25:21) - Fostering cross-team learning
(28:38) - Curiosity and humility as keys to leadership
About Our Guest
Matt DiBari (he/him/his) is Chief Product Officer at SpotHero. He joined SpotHero in 2019 as VP of Product, bringing more than 15 years of experience to the role. At SpotHero, Matt is primarily responsible for product vision and strategy, bringing together his love of product innovation and more than a decade of automotive experience.
Prior to SpotHero, Matt was the Senior Director of Product Management at Cars.com, after having honed his automotive expertise at CDK Global. Matt has a BA in computer science, math, and philosophy from Augustana College and an MS-MIS and MBA from the University of Illinois at Chicago.
Subscribe to Your Favorite Podcast
If you'd like to receive new episodes as they're published, please subscribe to Innovation and the Digital Enterprise in Apple Podcasts, Google Podcasts, Spotify, or wherever you get your podcasts. If you enjoyed this episode, please consider leaving a review in Apple Podcasts. It really helps others find the show.