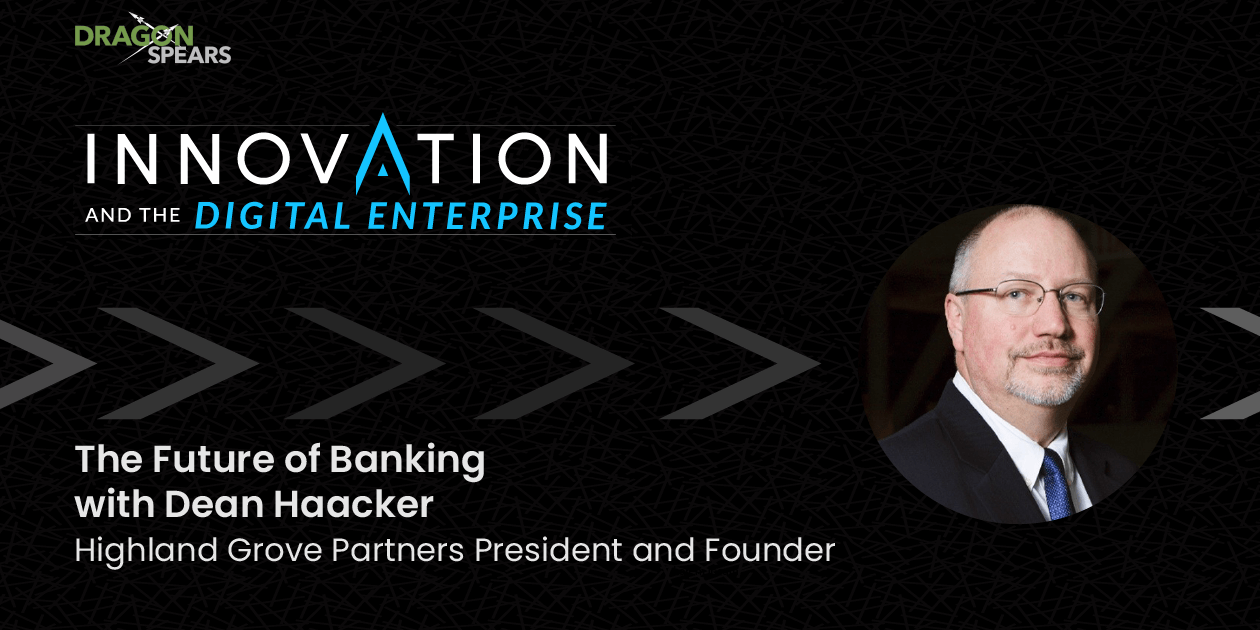 With complicated technological tools and processes, companies sometimes fill too many roles with specialists. Generalists are also needed to approach problems with outside-the-box solutions and a fresh set of eyes. Dean Haacker prides himself on being a generalist, a skill that has served him well over the years as he has guided global teams to reimagine the banking industry.
Dean joined Patrick and Shelli for a wide-ranging conversation about the importance of living at the corner of strategy and innovation. Check out the episode for insights from a multiple award-winning CTO/CIO.
(02:56) - The future of banking
(06:48) - Protecting our money and information
(09:34) - Brute force code-breaking
(11:36) - Success as a generalist
(15:01) - Orbie Awards
(21:32) - Highland Grove Partners
(23:23) - Innovation is hard
Dean Haacker is a global technology executive and visionary leader that delivered more than $3 billion in business value for top companies in the high tech, consumer goods, and financial services sectors. An expert strategist, catalyst, and team builder who successfully executed large-scale programs, transformations, turnarounds, mergers, and operations excellence using Agile, ITIL, and Lean Six Sigma. He managed $300 million budgets, led global teams of 500 people, and negotiated strategic deals with global technology partners.
Dean serves on the board of SIM Chicago, is a founding member of the Chicago CIO Leadership Association, and a member of AITP Chicago. He won an ORBIE award in 2017 as CTO of The PrivateBank and was a finalist for the Chicago CIO of the Year Award in both 2018 and 2019. Dean is an advisor to emerging technology companies and previously served in global technology leadership roles at CIBC Bank, Nielsen, Motorola, and the Hewlett-Packard Company. Dean is a distinguished graduate of Arizona State University.
If you'd like to receive new episodes as they're published, please subscribe to Innovation and the Digital Enterprise in Apple Podcasts, Google Podcasts, Spotify, or wherever you get your podcasts. If you enjoyed this episode, please consider leaving a review in Apple Podcasts. It really helps others find the show.