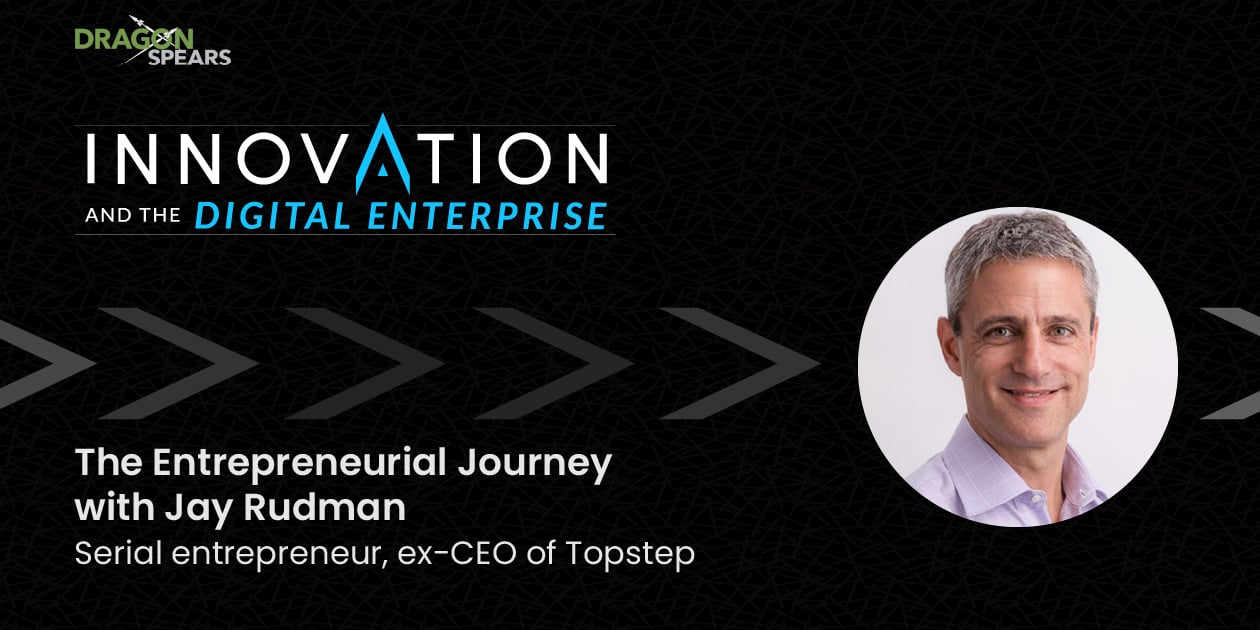 Sometimes a simple desire to give back can lead to unexpected places. That's what happened when Jay Rudman decided to help other entrepreneurs in the Chicagoland community after selling his last business. What started as a semi-formal coaching relationship with the founder of Topstep, eventually led to Jay stepping in as Chief Growth Officer and eventually CEO, a role he held until recently.
In this episode, Jay talks about his entrepreneurial journey prior to Topstep, one that started all the way back in high school running lawn care services. He also walks Patrick and Shelli through the specifics of the Topstep community and how retail traders can practice their skills in a safe environment before trading with real capital.
(01:17) - What does it look like to trade with Topstep
(06:17) - From pro-bono coaching to CEO
(09:16) - Business ownership runs in the family
(13:40) - Thinking beyond the topline price when selling a business
(16:38) - Always ask "How am I going to sell this business?"
(21:41) - Self-awareness in leadership
(25:22) - Value of humility
(29:01) - Two mistakes to avoid when it comes to feedback
(31:59) - Seek out mentors early in your career
About Our Guest
As a serial entrepreneur, Jay Rudman has founded/co-founded three companies, each with a successful exit: two sold to publicly traded businesses and one IPO. After his last exit, he joined Topstep - first as a pro bono mentor, then CGO, and ultimately CEO, growing Topstep's topline revenue ~5x in 5 years, creating double-digit EBITDA, all the while bootstrapping the business (zero investors). Jay has been a finalist for 1871's "Outstanding Tech CEO Award", an EIR at Catapult Chicago, a CEO mentor for The Junto Institute, a fractional Biz Dev executive for Jump Capital, and a mentor at Polsky. He earned a bachelor's degree in finance from University of Pennsylvania's Wharton School and an MBA from The University of Chicago Booth School of Business.
Subscribe to Your Favorite Podcast
If you'd like to receive new episodes as they're published, please subscribe to Innovation and the Digital Enterprise in Apple Podcasts, Google Podcasts, Spotify, or wherever you get your podcasts. If you enjoyed this episode, please consider leaving a review in Apple Podcasts. It really helps others find the show.