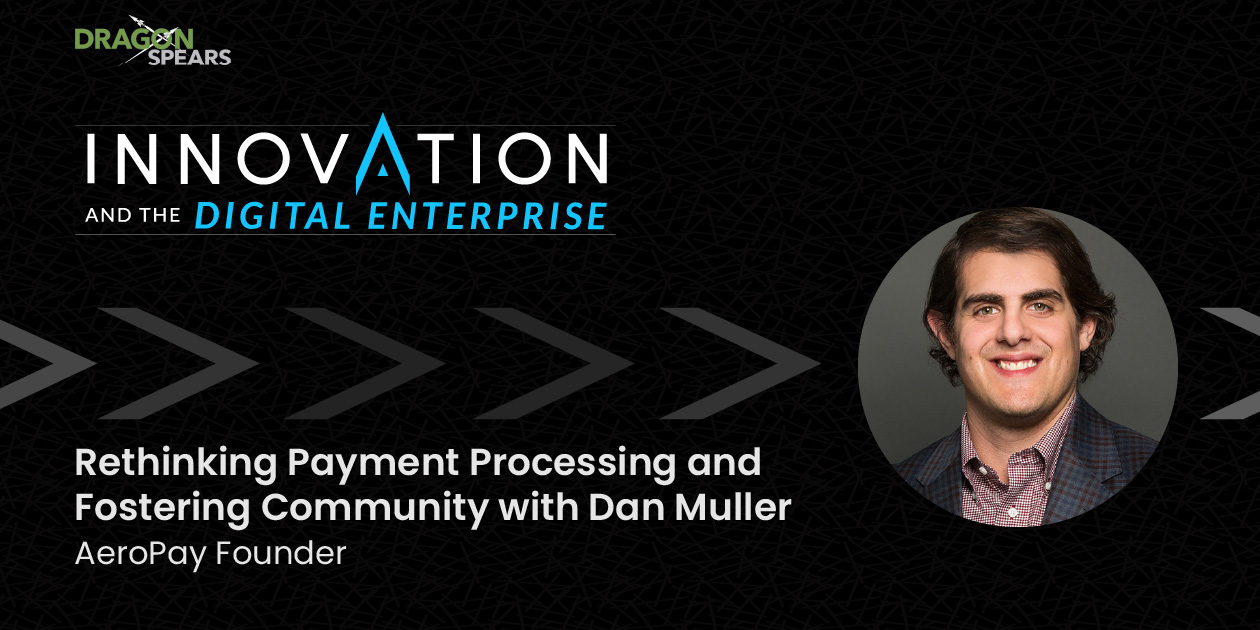 AeroPay founder Dan Muller embraced Chicago's supportive entrepreneurial ecosystem to build his innovative payment processing business in 2017, and he is looking to return the favor. This week's episode offers an insightful conversation about finding the resources and community needed to materialize an idea, the often-fraught scaling period of a company, and the importance of advocating for fellow entrepreneurs.
Dan Muller is a product-first founder dedicated to rethinking the collection and distribution of payments, but he is equally committed to building community within his company and beyond. With Pat and Shelli, Dan discusses hiring philosophies at different points of company growth and getting real about how people are going to use your product and integrate it into their systems. A proponent of connecting with other founders, Dan speaks on how to embrace others' insights and feedback while you create your own path.
(00:31) – The mission of AeroPay
(4:02) – Branding with authenticity
(5:15) – Chicago's entrepreneurial ecosystem
(7:59) – Recruitment and hiring
(10:21) – Specialization
(13:28) – Employee endorsements for new hires
(15:12) – Growing the business is everyone's responsibility
(16:50) – Money-movement innovation
(19:52) – The influence of athletics on leadership
(22:13) – Connecting with other founders
(24:13) – Tools for getting started
(26:00) - 1871 and support communities
About Our Guest
Dan Muller is the founder of AeroPay, a patented payments process that enables "smart bank transfers" between business and their customers or other businesses. Prior to AeroPay, Dan held numerous positions at GPShopper, including Vice President of Product and Vice President of Software Engineering. He earned his bachelor's degree in political science from Franklin & Marshall College.
Subscribe to Your Favorite Podcast
If you'd like to receive new episodes as they're published, please subscribe to Innovation and the Digital Enterprise in Apple Podcasts, Google Podcasts, Spotify, or wherever you get your podcasts. If you enjoyed this episode, please consider leaving a review in Apple Podcasts. It really helps others find the show.