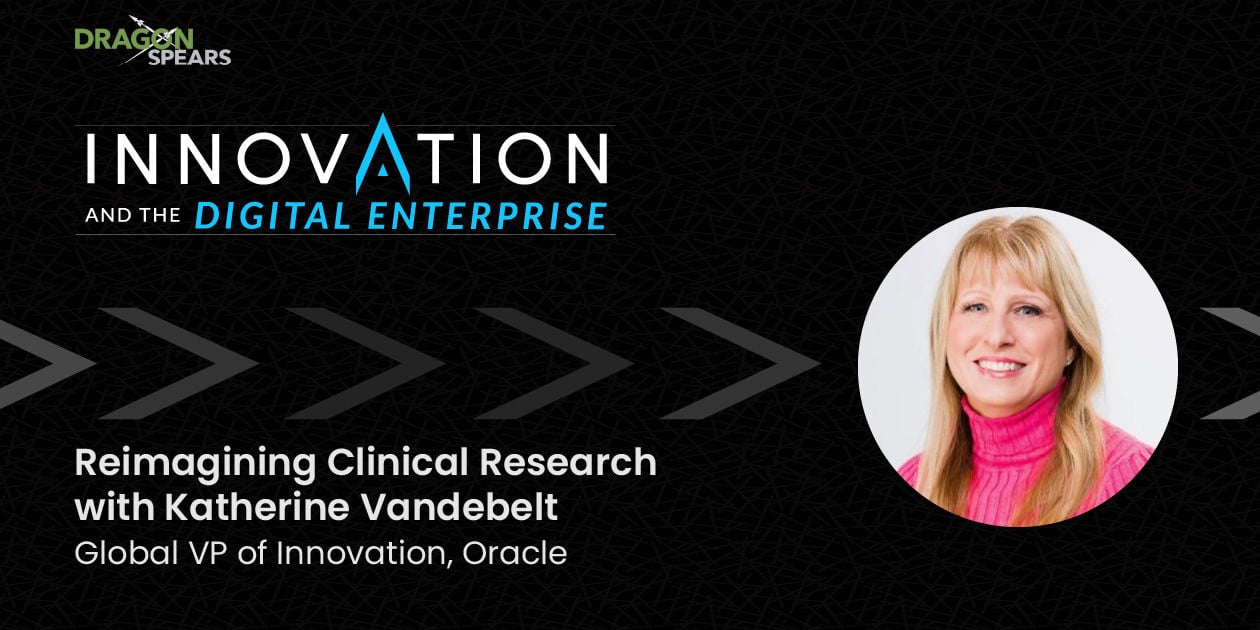 A fresh spotlight is on clinical research on account of the COVID-19 pandemic. Katherine Vandebelt, Global Vice President of Innovation at Oracle, shares how she is innovating clinical research participation through inclusive, accessible, and human-centered practices.
In this episode, Katherine highlights the challenges of recruitment and retention of clinical research participants. She reflects on the stress that arrives alongside health conditions, diagnoses, and deciding a treatment path. Katherine shares her people-oriented approach to innovation and acknowledges our aversion to change.
(01:22) – Global VP of Innovation at Oracle
(03:30) – Getting to know patients
(05:28) – The impact of Bill C-22
(08:50) – Reflecting the actual population
(11:57) – Health advocates and connection
(15:04) – Communication and knowledge-building
(20:36) – Deciding focus areas of innovation
(24:32) – Thinking about "when"
(29:34) – Addressing change
About Our Guest
Katherine Vandebelt is the Global Vice President of Innovation at Oracle. Katherine's niche is in pharmaceutical clinical development and transforming organizations to meet aggressive financial and operational goals. She is also the host of The Latest Dose podcast. Katherine earned a bachelor's degree in pharmacology and physiology at the University of Toronto.
Subscribe to Your Favorite Podcast
If you'd like to receive new episodes as they're published, please subscribe to Innovation and the Digital Enterprise on Apple Podcasts, Google Podcasts, Spotify, or wherever you get your podcasts. If you enjoyed this episode, please consider leaving a review on Apple Podcasts. It helps others find the show.