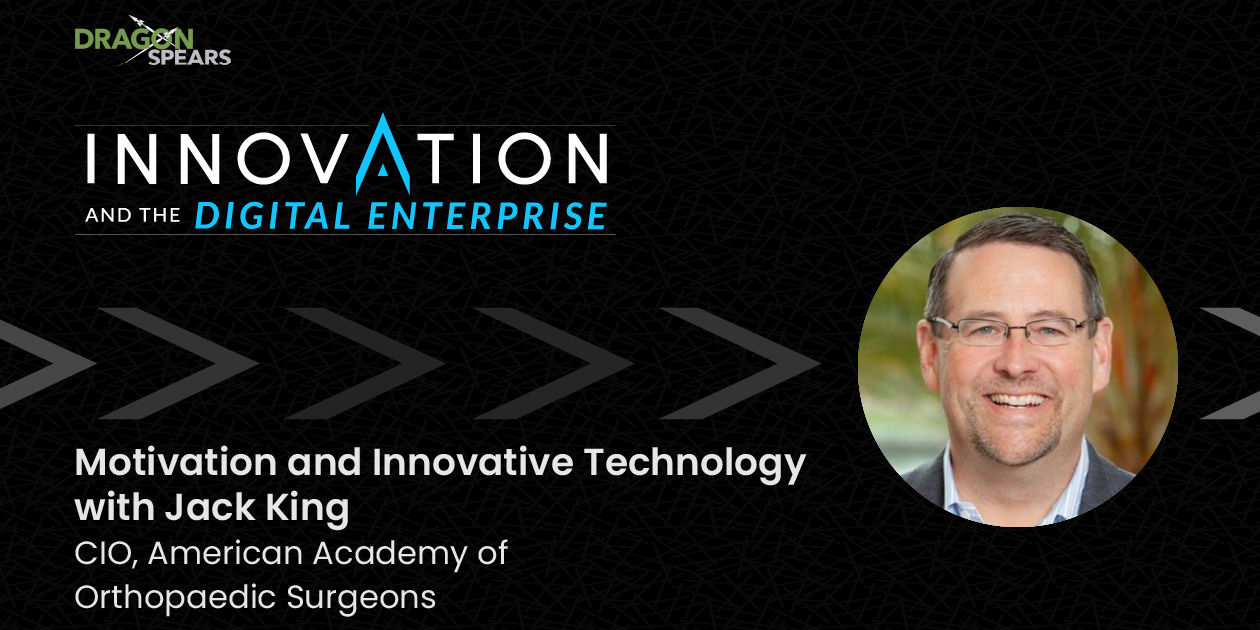 Extended reality has Jack King animated about innovation and the future of technology. As Chief Information Officer at the American Academy of Orthopaedic Surgeons, Jack sees the countless ways that augmented and virtual realities can accelerate learning and opportunities for the 39,000 members of AAOS.
In this episode, Jack discusses motivation, connection, and encouraging employees to be participants in driving change. He speaks on company culture and his approach to communication, including daily huddles. While sharing his excitement over continuing technological innovations, such as haptic feedback, Jack reflects on lessons from his cross-industry career.
(2:42) - CIO at AAOS
(4:24) - The most important lesson from the C-suite
(7:27) - Staying motivated
(9:36) - Launching a mobile application
(11:07) - Member-driven organizations
(13:00) - Daily huddles
(14:29) - "Take me out to the ball game" culture
(15:38) - Enhanced communication strategy
(19:30) - Extended reality
About Our Guest
Jack King is Chief Information Officer at American Academy of Orthopaedic Surgeons. Previously in his cross-industry career, Jack served as CTO of Broward Health and Northwest Community Healthcare, in addition to numerous IS and IT leadership positions. He held the position of Principal at Impact Advisors and served as the Chief Technology Officer and Acting Secretary of Innovation & Technology for the State of Illinois. Jack earned a BS in Business, Organizational Management from Trinity Christian College and an MBA from Olivet Nazarene University.
Subscribe to Your Favorite Podcast
If you'd like to receive new episodes as they're published, please subscribe to Innovation and the Digital Enterprise on Apple Podcasts, Google Podcasts, Spotify, or wherever you get your podcasts. If you enjoyed this episode, please consider leaving a review on Apple Podcasts. It helps others find the show.