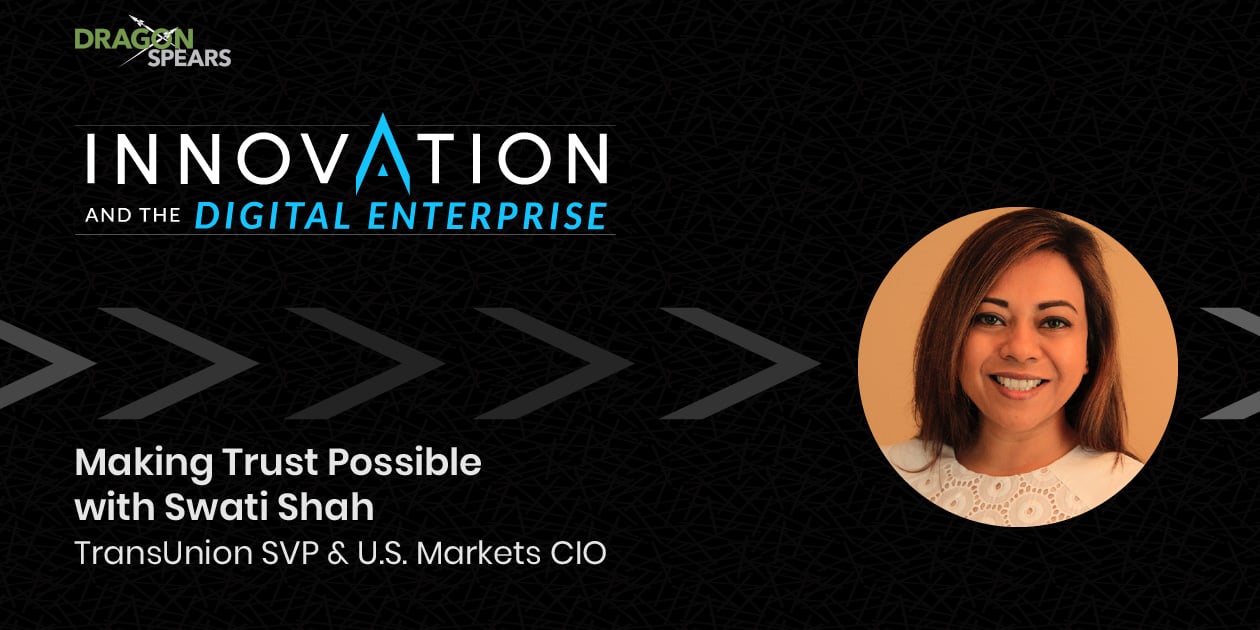 At TransUnion, creating innovative products, building talent, and delivering excellent customer experiences start with an environment where trust is possible. Swati Shah, U.S. Markets CIO, talks with Patrick and Shelli this week about what cultivating that trust looks like for the organization.
She also describes the various programs in place to support continuous learning for cross-functional teams and the importance of helping engineers understand the 'why' in addition to the 'what' for the solutions they are building.
(01:24) Swati's role at Transunion
(02:57) Delivering Value to customers
(04:40) B2B2C
(06:47) Understanding your customer's customer
(09:14) It's about the people
(12:38) Building talent
(17:23) Trust within the organization
(20:05) A philosophy of life-long learning
(22:33) Resiliency & grit
(25:33) Seeking mentorship
About Our Guest
Swati Shah is Senior Vice President and Chief Information Officer of US Markets at TransUnion, where she is responsible for all technology and delivery within the US Market. Prior to TransUnion, Swati served as Senior Vice President of Emerging Technologies at US Bank. There she was responsible for leading the enterprise API and microservices strategy, bringing business and technology together to produce API-as-a-Product. She also led the DevOps strategy to drive business agility, cloud adoption and modernization.
Swati has also held leadership positions at CapitalOne, Thomson Reuters, and Motorola. Swati holds a Bachelor of Science degree in Mathematics, a Master's of Science degree in Computer Science, and an MBA from Lake Forest School of Management in Chicago.
Subscribe to Your Favorite Podcast
If you'd like to receive new episodes as they're published, please subscribe to Innovation and the Digital Enterprise in Apple Podcasts, Google Podcasts, Spotify, or wherever you get your podcasts. If you enjoyed this episode, please consider leaving a review in Apple Podcasts. It really helps others find the show.