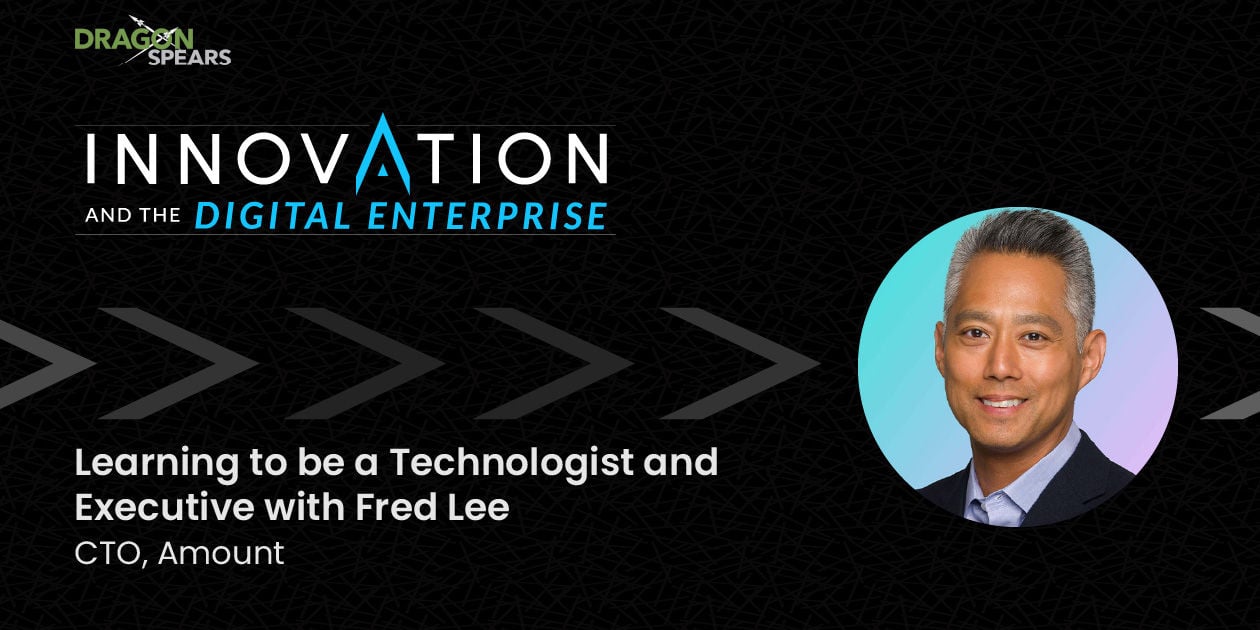 Fred Lee, Chief Technology Officer at Amount, is skeptical of "culture fit." In leading technology teams of various sizes and goals, he has welcomed team members who approach things differently, who embrace their unique perspectives, and has witnessed their added value across organizations. In his cross-industry career, a fresh perspective has often served him well.
In this episode, Fred shares insight into the shifting experience of banking and the industry's digital innovations. He reflects on how he has approached new roles and how getting close to the customer is essential to understanding a company's successes and failures. Fred illuminates the array of approaches to process and communication, and the importance of following through.
(1:05) – Amount
(5:00) – Adapting to fit the customer
(6:52) – Experience across industries
(8:55) – Learning through customer proximity
(11:01) – Identifying the problems
(13:47) – Bringing in talent
(17:03) – More process vs. less process
(18:52) – Buy now, pay later (BNPL)
(20:10) – Building a world-class team
(25:51) – Managing a hybrid and remote workforce
About Our Guest
Fred Lee is an experienced engineer and technology executive, currently serving as Chief Technology Officer at Amount. Previously, he served as CTO at Cars.com, Gamut, and Belly, as well as VP of Digital Architecture at Grainger. Fred received a bachelor's degree from Purdue University and a law degree from Loyola University Chicago.
Subscribe to Your Favorite Podcast
If you'd like to receive new episodes as they're published, please subscribe to Innovation and the Digital Enterprise in Apple Podcasts, Google Podcasts, Spotify, or wherever you get your podcasts. If you enjoyed this episode, please consider leaving a review in Apple Podcasts. It really helps others find the show.