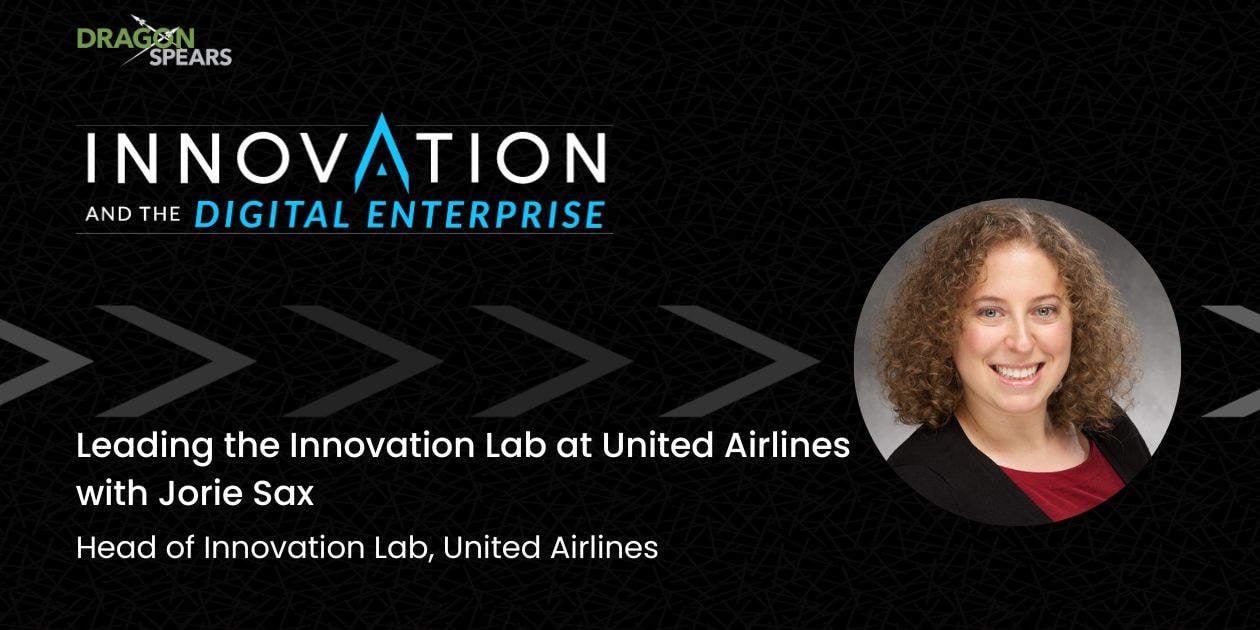 In an industry deeply focused on the "now"— scheduling down to the minute—and dedicated to safety above all else, how can innovation with an eye to the future and taking risks fit in? In aviation, United Airlines found a solution by tasking Jorie Sax with launching and leading its first innovation lab, Airshop.
In this episode, Jorie shares how an innovation lab can foreground collaboration and inspire peers throughout the company while maintaining safety standards and continuing to produce value. Jorie dives into how leading with play and exploration can naturally guide collaborators back to constraints and tensions without having to lead with those limitations. She discusses guiding others to find their spirit of curiosity, how "inclusion propels innovation", and embracing a startup mentality in order to lead innovation.
(02:07) – Airshop at United Airlines
(03:42) – Leading the industry through innovation
(07:48) – "Inclusion propels innovation"
(10:07) – Encouraging an open mind
(15:40) – Accelerator and break
(18:09) – Seeing value in potential
(22:00) – Looking beyond the aviation industry
(23:56) – Collaboration in innovation
(27:35) – Producing and impact
(29:40) – Creating an innovation structure
(31:43) – Embracing a startup mentality and entrepreneurial spirit
About Our Guest
Jorie Sax serves as the head of the first innovation lab, Airshop, at United Airlines. She has held positions in legal, marketing, corporate partnerships, innovation, and digital technology functions throughout her two-decade career at entertainment and lifestyle brands, such as MillerCoors and the Chicago White Sox.
Subscribe to Your Favorite Podcast
If you'd like to receive new episodes as they're published, please subscribe to Innovation and the Digital Enterprise on Apple Podcasts, Google Podcasts, Spotify, or wherever you get your podcasts. If you enjoyed this episode, please consider leaving a review on Apple Podcasts. It helps others find the show.