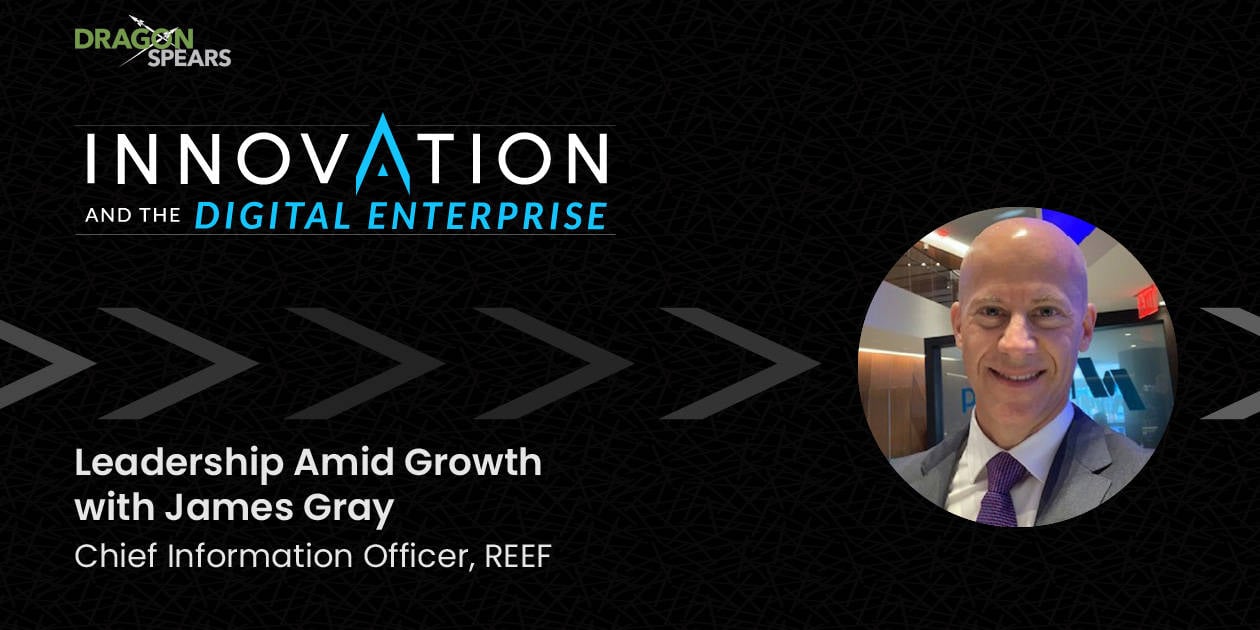 Adaptability is an essential skill for anyone navigating their career in a company experiencing growth. Chief Information Officer James Gray curates his teams with this priority due to REEF's exponential growth in recent years, especially as the neighborhood-focused company saw the desire for the proximity of goods and services increase during the COVID-19 pandemic.
In this episode, James Gray shares insight into the importance of articulating your needs as an employee, addressing company-employee value mismatch, and managing vertical and horizontal growth. James discusses REEF innovations, like "ghost kitchens," and the opportunities for those interested in working with the mobile, modular, and smart company.
(01:31) – What is REEF?
(03:22) – Ghost kitchens
(06:20) – Growing REEF
(11:26) – An entrepreneurial company
(15:40) – Acceleration from the COVID-19 pandemic
(17:12) – Curating a team in a growth company
(20:40) – Addressing company-employee mismatch
(25:25) – The biggest surprise of the past year
(26:48) – Mitigating inflation and product capability
About Our Guest
James Gray is the Chief Information Officer of REEF. His expertise in data, product management, artificial intelligence, IT operations, software engineering, and sales has led to high-level roles at Microsoft, Aspen Technology, and Chevron. He hosts the podcast Career Strategy Coach. James earned an MBA from the Haas School of Business at the University of California Berkeley, a master's degree in information and data science from the School of Information at UC Berkeley, and a bachelor's degree in electrical engineering from Union College.
Subscribe to Your Favorite Podcast
If you'd like to receive new episodes as they're published, please subscribe to Innovation and the Digital Enterprise on Apple Podcasts, Google Podcasts, Spotify, or wherever you get your podcasts. If you enjoyed this episode, please consider leaving a review on Apple Podcasts. It helps others find the show.